Shootings of 2 Jewish men in LA under investigation as potential hate crimes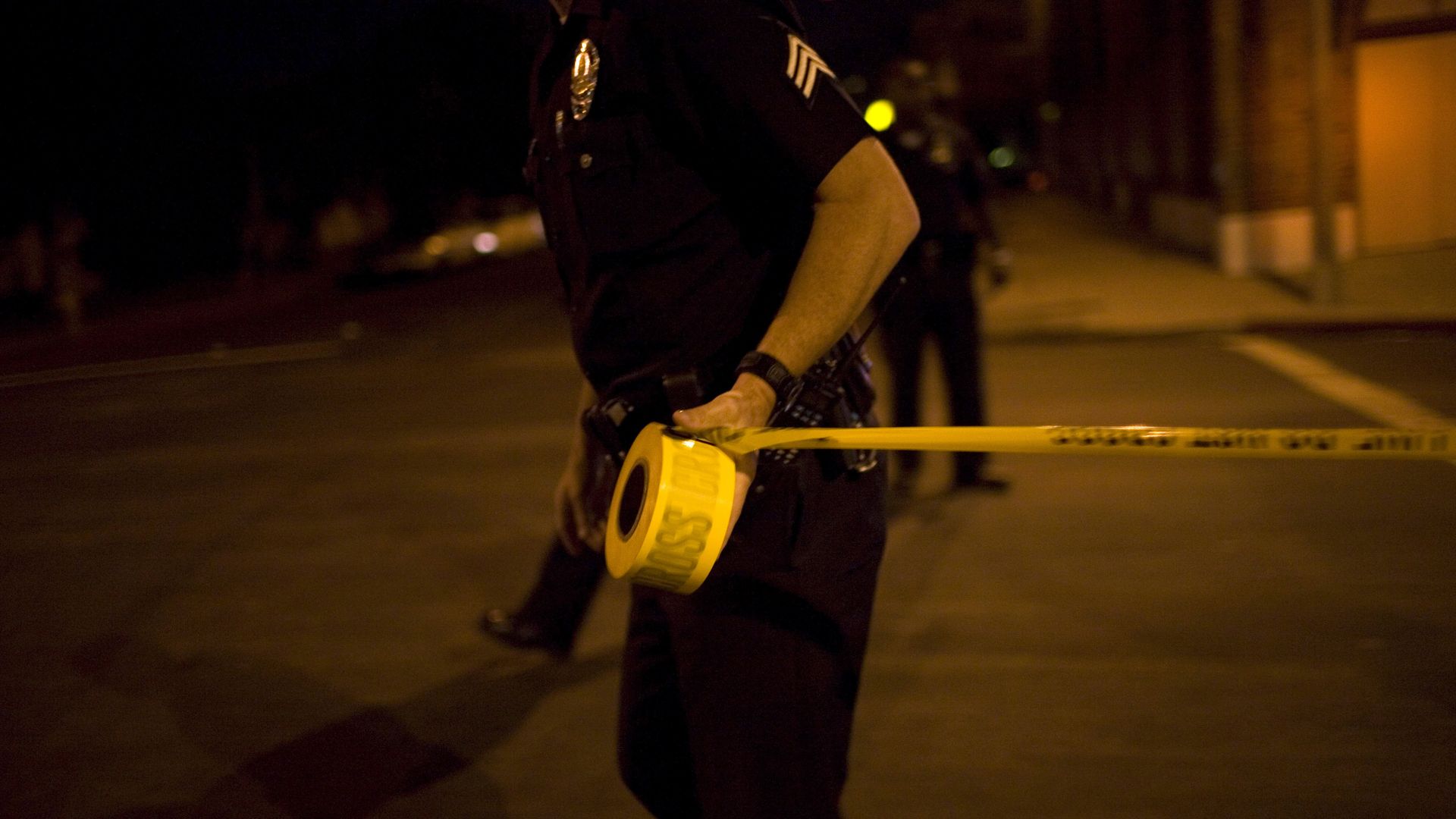 The Los Angeles Police Department arrested a suspect in connection to two separate, nonfatal shootings of two Jewish people this week and is investigating the incidents as hate crimes.
Driving the news: The shootings occurred on Wednesday and Thursday outside synagogues in the city's Pico-Robertson neighborhood, which is home to a large Jewish community and the Museum of Tolerance, according to NPR.
The latest: Both survivors of the shootings were Jewish men, per LA County Sheriff Robert Luna.
The suspect, who is "believed to have committed both shootings," was taken into custody on Thursday after a search, the police department said.
"The facts of the case led to this crime being investigated as a hate crime," it added.
The FBI is also investigating the attacks as potential hate crimes, Bass said.
Between the lines: Detectives recovered several items of evidence, including a rifle handgun, LAPD added.
LAPD Chief Michael Moore tweeted Friday morning there is "much more to this incident that we will share at the appropriate time."
What they're saying: The Jewish Federation of Greater Los Angeles said in a statement it had learned the suspect allegedly "has a history of animus towards the Jewish community."
Anti-Defamation League's Southern California chapter said: "Our thoughts are with the victims and their families."
Los Angeles Mayor Karen Bass said in a statement: "These attacks against members of our Jewish community in the Pico-Robertson neighborhood are absolutely unacceptable."
"At a time of increased anti-Semitism, these acts have understandably set communities on edge," she added.
Councilmember Katy Young Yaroslavsky, whose district includes the Pico-Robertson community, said Thursday the "deeply concerning" shootings come amid "a rise in antisemitic attacks in recent months."
What's next: LAPD said it is "aware of the concern these crimes have raised in the surrounding community" and has "been in close contact with religious leaders as well as individual and organizational community stakeholders."
The LAPD said there will be "an increased police presence and patrols around Jewish places of worship and surrounding neighborhoods through the weekend."
The big picture: More than 80% of Jewish people in the United States have said antisemitism has increased in the last five years, with many saying they've seen antisemitic remarks and threats online, according to a pair of new surveys from the American Jewish Committee.
Go deeper: Antisemitism is on the rise in the U.S., surveys say
Go deeper