Higher rates could stymie housing rebound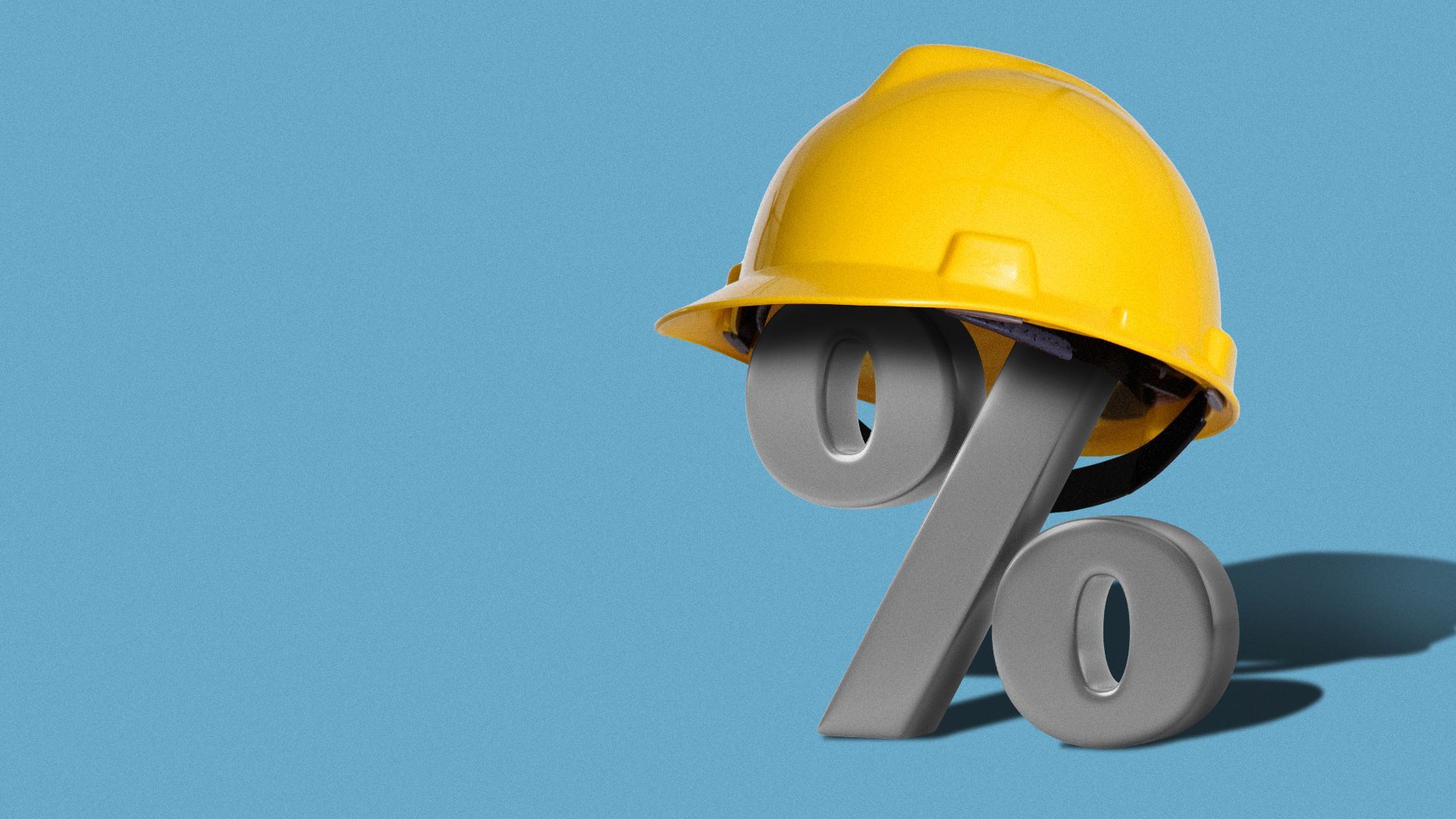 Housing is one of the few areas of the economy where the impact of monetary tightening is on vivid display. The surge in interest rates this month could cause a new wave of pain in the sector, however.
As Axios Markets' Emily Peck recently wrote, there have been signs of a reawakening in the housing market to start the year, after taking it on the chin from the Fed's moves in 2022.
Indeed, homebuilder sentiment rebounded sharply for the second straight month as mortgage rates drift lower. That offered at least some reprieve to buyers, according to a long-running survey by the National Association of Homebuilders.
By the numbers: The recent surge in yields, however, could freeze out that activity rebound. The average 30-year fixed rate mortgage rate was 6.78% yesterday, according to Mortgage News Daily, up from 6.04% on Feb. 1.
That's still below the recent highs of over 7% seen this past November, which caused a contraction in home-buying activity, but not by much.
Yes, but: The improved outlook on jobs and wages to start the year might make potential homebuyers more willing to take on a mortgage than they were in the fall, when recession talk was at a high ebb.
Go deeper