First look: Trump's COVID preening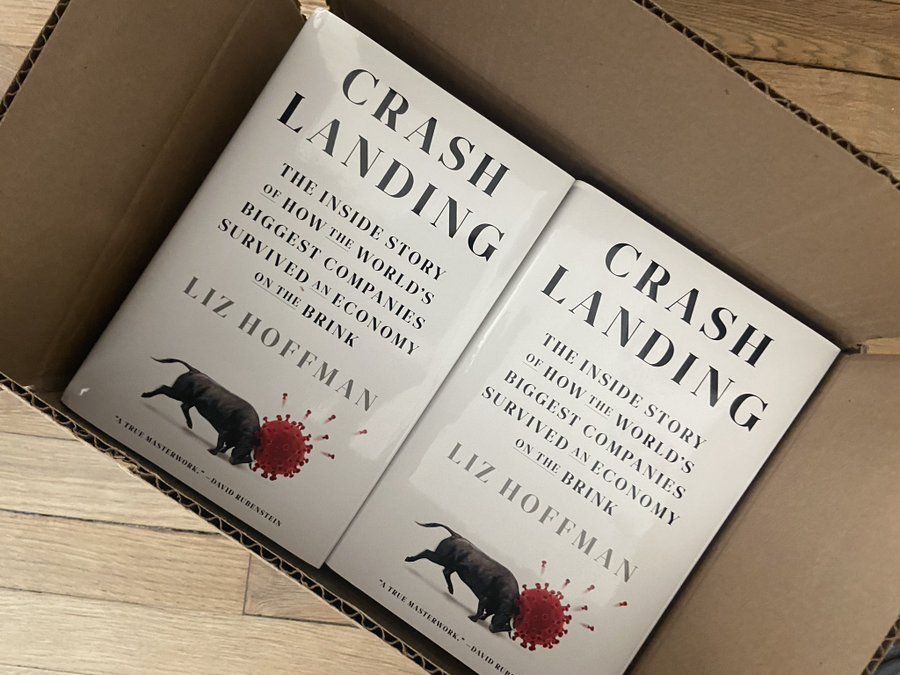 President Trump's handling of COVID ultimately cost him dearly. But Semafor's Liz Hoffman writes in a book coming March 7 — "Crash Landing: The Inside Story of How the World's Biggest Companies Survived an Economy on the Brink" — that he initially responded to the calamity by puffing himself up.
On March 4, 2020, during a Roosevelt Room meeting with airline CEOs, Trump — calling them "the biggest and the best" — started out in rare muted form, turning the meeting over to Vice President Mike Pence, "but his restraint in front of a bank of pool cameras only lasted so long. He soon interjected."
The CEOs got what they came for: "When asked on live camera whether it was safe to fly, the president said it was."
On March 11, 2020, during a Cabinet Room meeting with bank CEOs, Trump called them "probably the best bankers in the world."
They "played the part, eager to show ... their banks were on sound footing. ... Trump motioned to the CEOs to follow him, and the group filed into the Oval Office. ... Out of view of the cameras, the CEOs urged the president to put money into testing [to] prevent unnecessary, scattershot lockdowns. … Trump nodded, pursing his lips."
Then he motioned toward his desk: "You guys want to take a picture?"
On March 13, 2020, Trump announced during a Rose Garden news conference that he had instructed the Energy Department to purchase "at a very good price" large quantities of crude for the Strategic Petroleum Reserve. His comments sent shockwaves through the markets just as they closed.
NYSE President Stacey Cunningham texted Treasury Secretary Steven Mnuchin: "Press briefings earlier in the afternoon would put less strain on the market at a critical time."
Go deeper