The $10T trick for fixing inflation and debt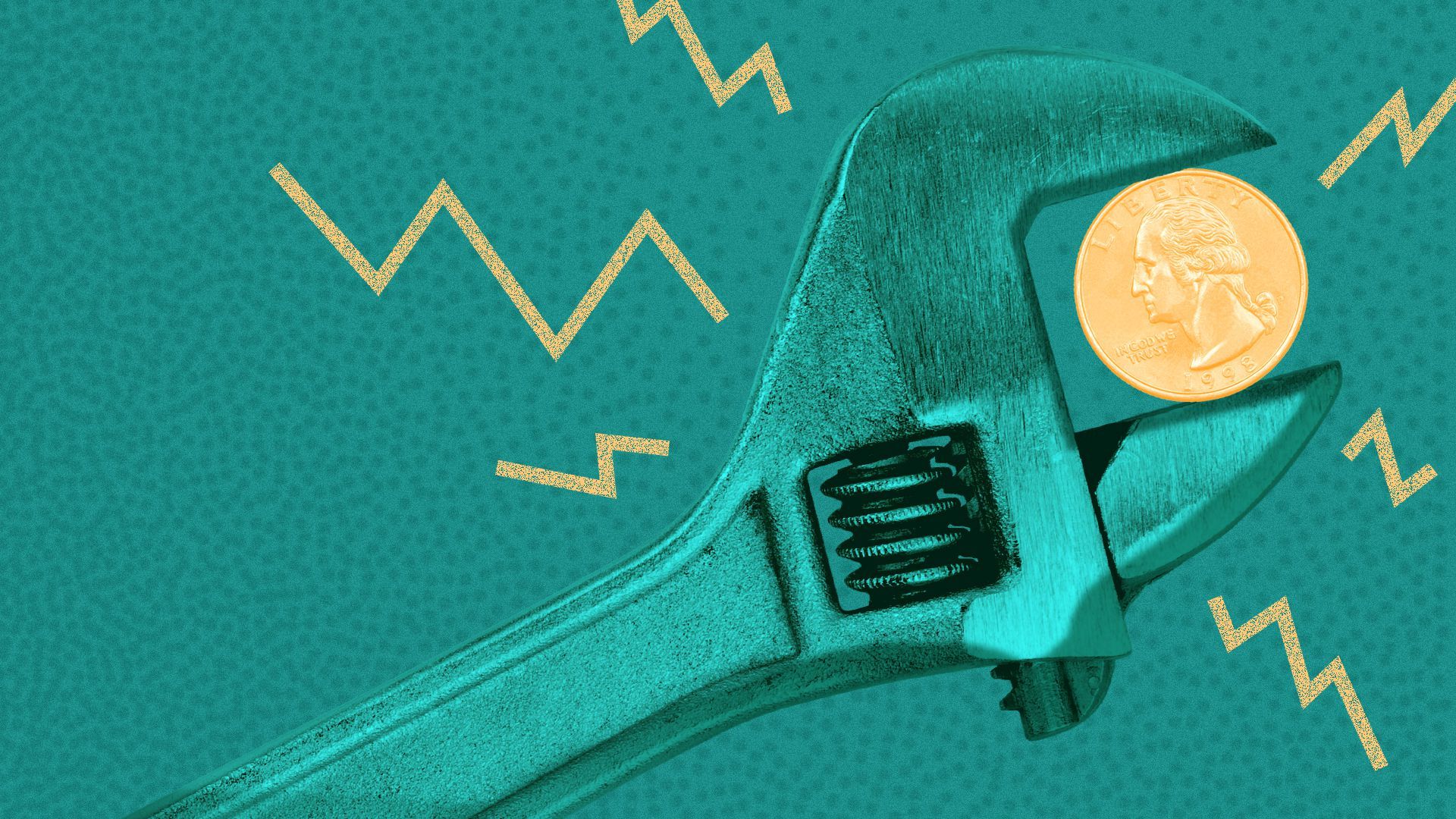 The United States is suffering from rapid inflation, persistent labor shortages and — as new projections out yesterday show — public debt that's high and rising.
There's a pathway out that doesn't involve much pain, however: higher labor productivity.
Why it matters: If employers become more effective in converting labor hours into goods and services, as they have during past productivity spurts, it would enable robust growth. That would happen even in the face of deep demographic challenges that point to a shortage of necessary workers in the coming decade.
By the numbers: The McKinsey Global Institute, the research arm of the giant consulting firm, has new research out today that crunches the numbers.
It finds that if U.S. productivity growth returned to its 2.2% per year average since 1948 as opposed to the (subpar) 1.4% rate notched between 2005 and 2019, it would add $10 trillion to cumulative economic output between now and 2030.
That amounts to about $15,000 in additional output — and by extension, income — per household.
State of play: McKinsey's researchers find that even within the same industry, there are both high- and low-productivity companies. That implies some of this productivity growth could come from lower performers adopting best practices.
In manufacturing, for example, high-productivity companies achieve 5.4 times the economic output per hour of labor as the laggards.
There are also stark U.S. regional divides, with California, Colorado, Massachusetts, New York, North Dakota, Texas, and Washington experiencing strong productivity growth.
Flashback: A productivity surge wouldn't be unprecedented. A notable jump took place from 1995 to 2005, driven in large part by companies digitizing their supply chains and other information technology advances.
"It's going to be hard, but we've done it before," Olivia White, a McKinsey senior partner and co-author of the report, tells Axios.
"Technology matters, but our real focus is not just investing in technology, but unlocking the power of investments you've already made," White said. "That's what we saw in 1995 also. It's not a perfect parallel, but we see an analog right now."
Meanwhile, new projections from the Congressional Budget Office yesterday show the scale of the challenge America faces, with the national debt on track to soar from 98% to 118% of GDP over the coming decade.
CBO's economic projections assume labor productivity rises at only between 1.6% and 1.8% a year — in line with recent performance.
That means if the economy turns out to function at something more like the 2.2% rate that McKinsey analyzed, the GDP denominator would be bigger, therefore lowering the debt ratio.
Go deeper