CBO projects surging deficits over next decade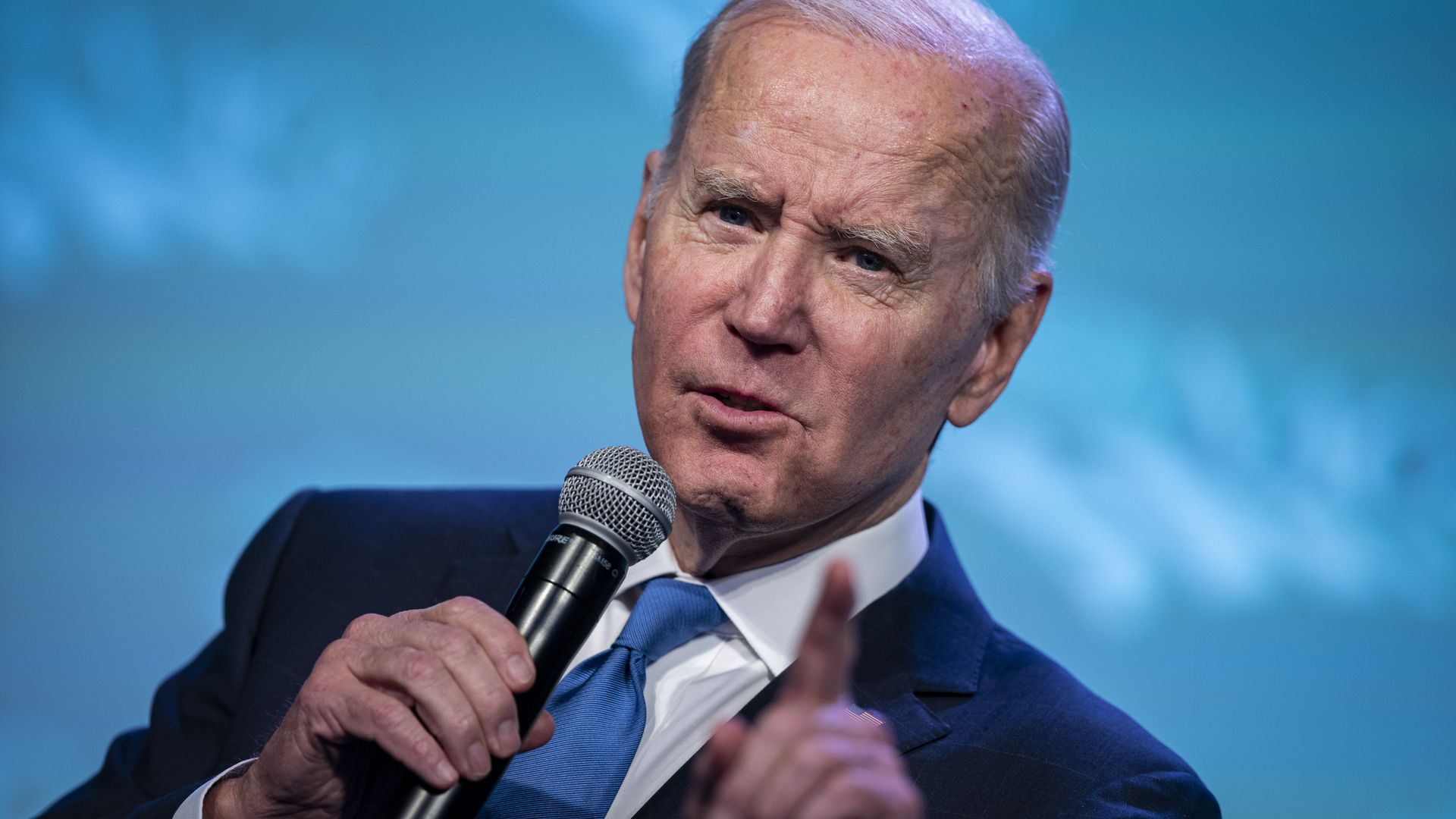 The U.S. budget deficit is on track to surge over the coming decade, the Congressional Budget Office said Wednesday, with cumulative deficits of $18.8 trillion — nearly 20% higher than the agency projected last May.
Driving the news: The non-partisan agency said the higher estimate mostly stems from steeper borrowing costs that makes it more expensive for the government to repay its debt. The national debt, it said, is on track to rise to 118% of GDP in 2033, from 98% this year.
The CBO also pointed to newly-enacted bipartisan legislation that will add to cumulative deficits in the next 10 years.
Why it matters: The projections have the potential to enflame the already tense debate around the U.S. deficit — the backdrop for a looming showdown over raising the debt limit, a necessary development for the government to continue paying its bills.
In a separate release, the CBO said the government will breach the debt ceiling between July and September, the latest official estimate of when extraordinary measures to borrow additional funds will be fully exhausted.
The CBO warned this estimate was highly uncertain. The government could breach the debt limit sooner or later than they anticipate, depending on whether revenue and spending differ from their projections. The Treasury Department earlier estimated that date as June.
The big picture: The CBO also has a more bleak economic outlook for the year ahead than it did several months ago, with more persistent inflation and higher unemployment rates. The economy, it says, will barely eek out growth.
By the numbers: The economy will grow 0.1% this year, much weaker than the 2.2% previously forecast last year.
But it penciled in more rapid growth in the years ahead, owing in part to "the Federal Reserve unwinds a higher level of interest rates in 2023 than previously expected," the agency said in its outlook.
What they're saying: "For 2023, we project stagnant output, rising unemployment, gradually slowing inflation and interest rates at or above their levels at the beginning of the year — before the economy subsequently rebounds," CBO director Phillip Swagel said in a statement.
Editor's note: This story has been updated with details throughout.
Go deeper