An investor's work to help Ukrainian families, and what comes next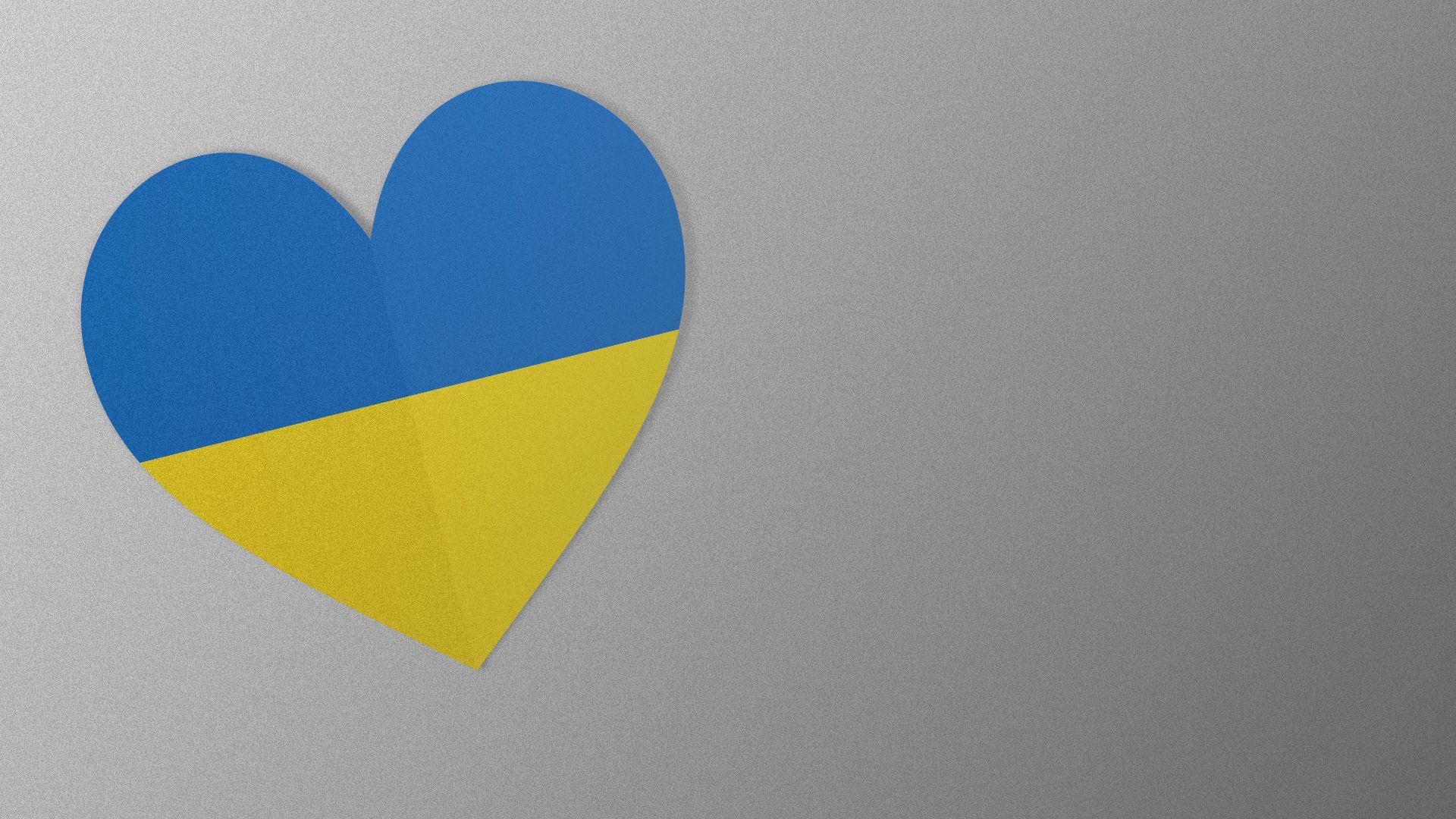 Next Friday marks the one-year "anniversary" of Russia's invasion of Ukraine, which continues to cause death, destruction and global economic upheaval.
Zoom in: For Alex Iskold, a New York City venture capitalist who immigrated from Ukraine in the early 1990s, it's time to reflect on work already done and the continuing challenges.
The big picture: The Axios Pro Rata newsletter first discussed Iskold last March, after he launched a philanthropic platform for matching donors with Ukrainian families in need. It's called the 1K Project, and readers donated over $600,000.
Overall, the 1k Project has now raised nearly $12 million, including seven-figure donations from DigitalOcean founders and tech power couple Stewart Butterfield and Jen Rubio. That translates to 12,000 families receiving desperately-needed funds, including almost 40,000 children.
The program has another 1,200 applications that have been reviewed and approved, with priority given to families with three or more kids.
Iskold adds that 1K Project has worked closely with Ukrainian government officials to direct funds where they're most immediately needed. For example, the program was unable to wire money into Kherson while the port city was under Russian control, but began wiring donations to families there just 24 hours after it was liberated last November.
By the numbers: Official Ukrainian data shows around 45,000 Ukranian families with three or more kids, but that may not reflect the growing number of such families that have been formed by taking in orphans.
Look ahead: Iskold says he's grateful to the tech and investment communities for stepping up to help those in need, but is worried about overconfidence.
"I keep hearing founder and VC conversations in which people are enthusiastic about Ukraine winning the war and investing in the rebuild and partying in Kiev as part of a new type of renaissance," he explains.
"But I really fear it's premature, and that's what keeps me up at night ... This is a complicated, prolonged conflict with civilians and soldiers hurting. Russia can do much more damage, and it's counting on us to become fatigued by the news."
Go deeper