Axios Pro Rata
March 14, 2022
🏀 We'll have info tomorrow on our annual March Madness Extravaganza, because today there's something more important to share...
Top of the Morning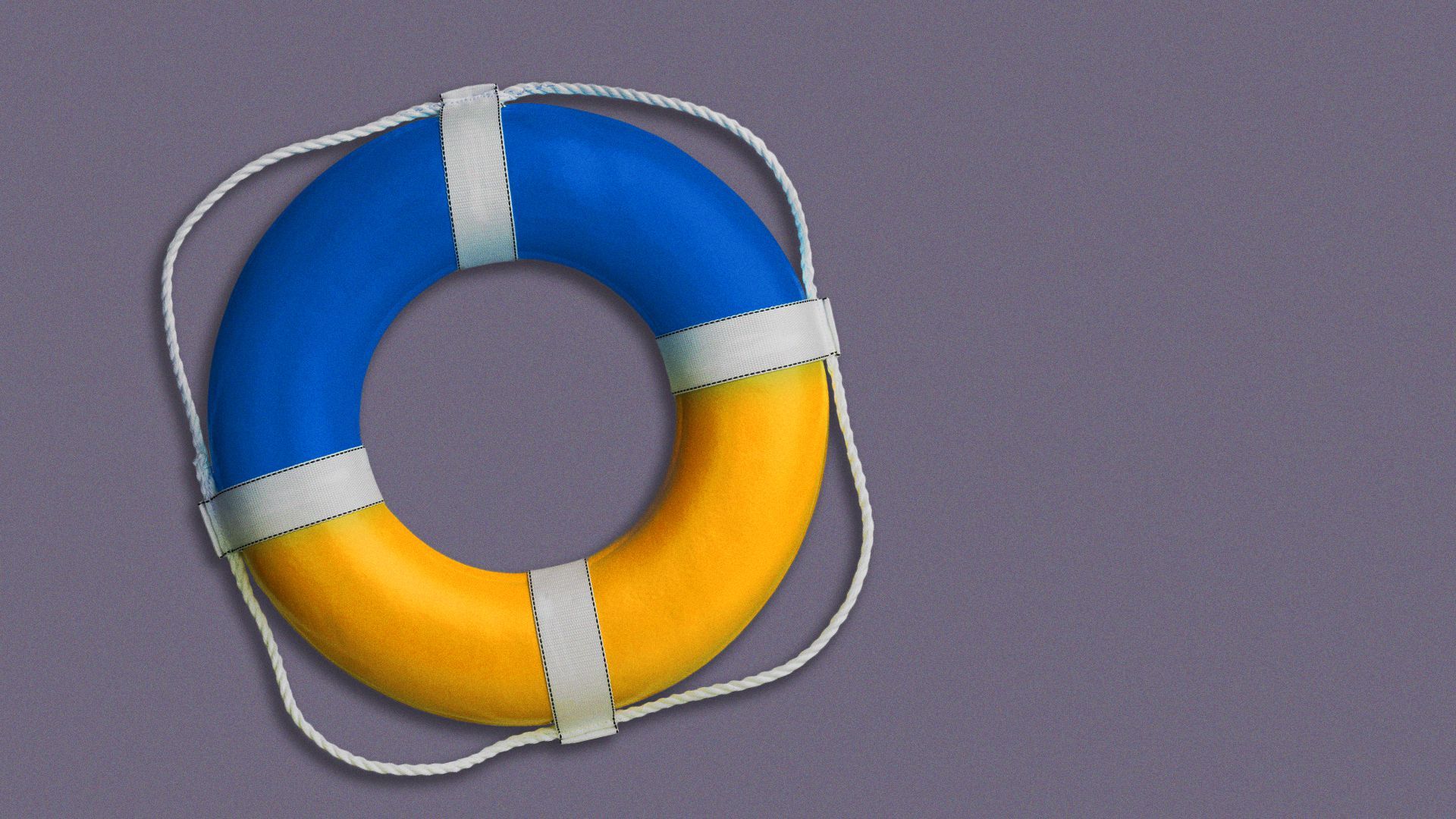 Watching the horrors unfold in Ukraine has been debilitating; wanting to help but not having any tangible way to do so besides social media shows of support.
Driving the news: Alex Iskold, a New York City venture capitalist who immigrated from Ukraine in the early 1990's, has created a program whereby you can get money directly into the hands of needy Ukrainian families. And I'm hoping you'll join me in participating.
It's called the 1K Project, and it operates like a matching program. The request is that you "sponsor" a Ukrainian family in need via a $1,000 donation.
Iskold's organization is vetting applicants, and there are no middleman fees. He says the current priority right now is families with two or three kids, particularly single mothers. The entire process takes about 15 minutes.
Yes, $1,000 is a lot of money. And it's certainly out of reach for some Pro Rata readers. But many of us do have the means, and it's impossible to overstate how vital it would be for families who've had their entire lives suddenly ripped apart.
By the numbers: 1,150 families have been funded so far, representing around $1.3 million contributed. But there is a backlog of around 11,000 families who still need help.
There also were over 3,000 applicants who either were declined and/or were missing the requisite information. I only mention this to emphasize that the group is working hard to vet its applicants.
How it works: Go to the 1k Project website (www.1kproject.org) and click "sponsor a family." It will walk you through a few quick steps. Later you'll receive a text message with information on a family, including name, location and Ukrainian bank card information. Possibly the most poignant text you'll ever receive.
You then follow the steps to send them the money, using a website called Wise (fka TransferWise). There are a few steps to set up a new account, including ID verification, but again it's so little time considering the impact you'll make.
Alex requests you transfer directly via ACH, rather than with credit cards, so that the money can move immediately.
The bottom line, per Iskold: "If every one of us can touch the lives of just one family, we'll make such a huge difference as a collective. When you type in the routing instructions and it's received on the other end, you've literally helped save them."
The BFD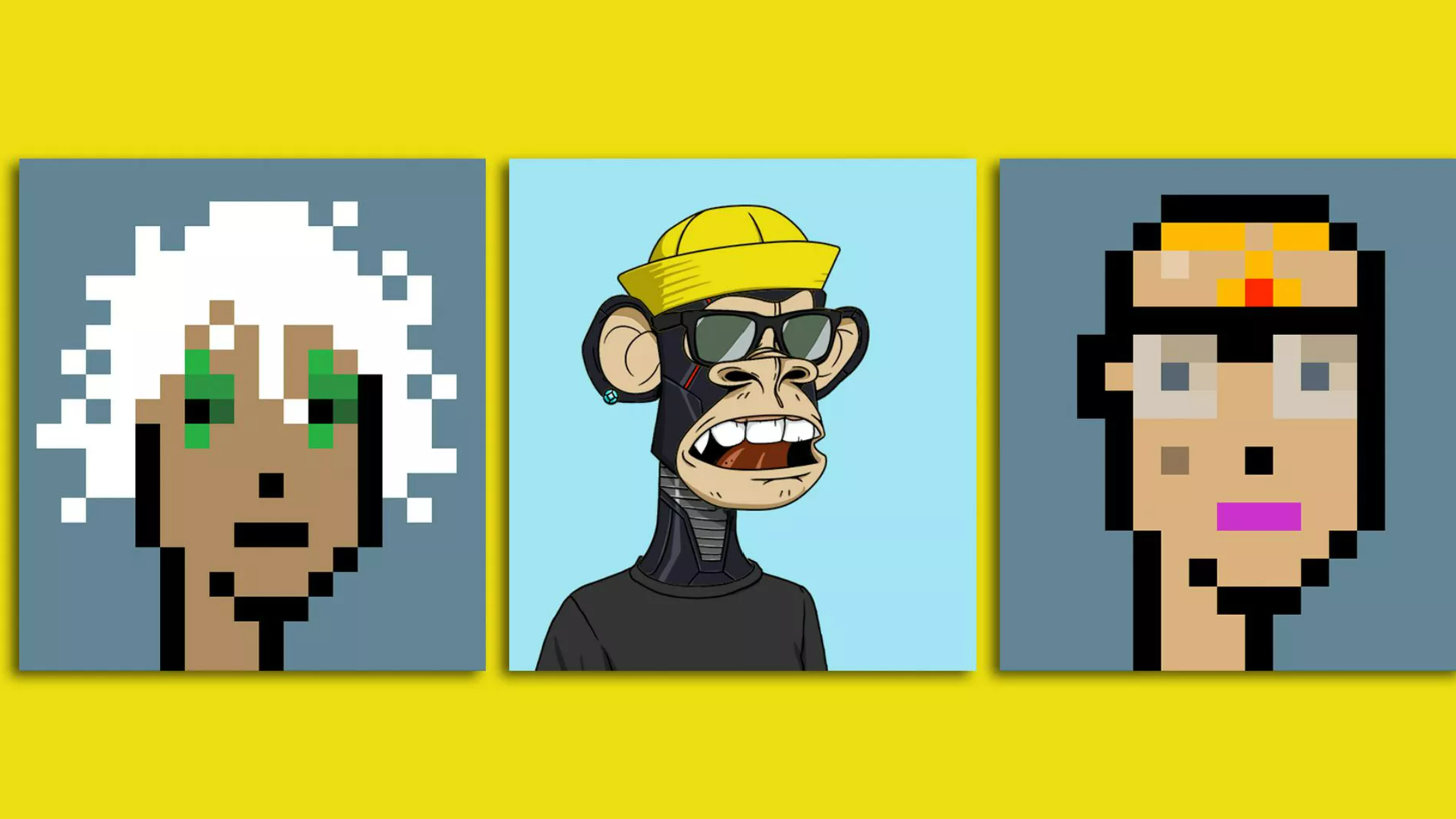 Yuga Labs, the NFT company behind the Bored Apes Yacht Club, acquired the rights to the CryptoPunks and Meebits collections, from Larva Labs.
Why it's the BFD: Bored Apes and CryptoPunks are the world's most valuable NFT collections, with Meebits not too far behind. Yuga now controls NFTs with around $5.5 billion in market cap.
Flashback: Andreessen Horowitz in talks to back Yuga Labs.
The bottom line: Yuga Labs said it plans to open up the IP rights of individual CryptoPunks to their owners, as it's done since the beginning for Bored Apes owners. This resolves a conflict between the CryptoPunk community and Larva Labs, which hadn't been willing to take such a step.
Venture Capital Deals
• Moove, a provider of ride-hail vehicle financing solutions in Africa, raised $105m in Series A2 funding from Speedinvest, Left Lane Capital, thelatest.ventures, AfricInvest, MUFG Innovation Partners, Latitude and Kreos Capital. http://axios.link/ku2v
🚑 RefleXion Medical, a Hayward, Calif.-based radiotherapy system for cancer, raised $80m from Ascension Ventures, Catalio Capital Management, Sixty Degree Capital and Hillenbrand Capital Partners. http://axios.link/dt6h
Private Equity Deals
• Pearson (LSE: PSON), an educational publisher, said two buyout offers from Apollo Global Management "significantly undervalued" the business. http://axios.link/vEaI
• Sentinel Capital Partners bought TriMech, a Richmond, Va.-based provider of 3D engineering design and additive manufacturing software, from The Halifax Group. www.trimech.com
• Transport Investments, a Pittsburgh-based portfolio company of Gemspring Capital, acquired SmartWay, an Overland Park, Kan.-based multi-modal freight brokerage. www.transportinvestments.com
🚑 Virtus Health (ASX: VRT), an Australian fertility services provider, accepted a sweetened A$705m takeover offer from CapVest Partners. http://axios.link/TXFS
• Zone Climate Services, an Alsip, Ill.-based portfolio company of Wind Point Partners, bought Smart Care, an St. Paul, Minn.-based service provider for food service refrigeration and HVAC, from Audax. www.smartcaresolutions.com
Public Offerings
• Akanda, a microcap Canadian medical cannabis company, is the only expected U.S. IPO issuer this week. http://axios.link/XWqS
• Dalian Wanda Group of China is delaying a Hong Kong IPO for its shopping mall unit, which was expected to raise up to $3b. http://axios.link/4Kpy
SPAC Stuff
• Acri Capital Acquisition, a tech-enabled SPAC led by Joy Hua (Cohere Education founder) filed for a $75m IPO. http://axios.link/eqJv
• Nubia Brand International, a wireless telecom SPAC, raised $110m in an upsized IPO. http://axios.link/PhfL
Liquidity Events
⚡ EnCap is seeking a buyer for Delaware Basin oil producer Ameredev II, which could fetch more than $4b (including debt), per Reuters. http://axios.link/17ix
More M&A
• HSBC agreed to sell its Greek retail banking operations to local lender Pancreta Bank. http://axios.link/6jVT
😎 Kerig (Paris: PRTP) agreed to buy sunglass maker Maui Jim. http://axios.link/qZoQ
• MFE-MediaForEurop, the Italian commercial broadcaster controlled by Silvio Berlusconi, is considering another bid to buy the minority stake it doesn't already hold in Spanish unit Mediaset Espana Comunicacion, per Bloomberg. http://axios.link/CPOY
• Rio Tinto (LSE: RIO) offered to buy the 49% stake of Canadian copper and gold miner Turquois Hill (TSX: RTRQ) for around US$2.7b. http://axios.link/h5wK
• Rogers Communications (TSX: RCI) is prepping a sale process for the wireless assets of Shaw Communications (TSX: SJR), as it awaits regulatory approval for its US$16 billion takeover of the rival telco. http://axios.link/xX5M
• TreeHouse Foods (NYSE: THS), an Oak Brook, Ill.-based private label snackmaker, said that it doesn't plan to launch a sale process for the entire company, but will seek a buyer for its meal prep business. http://axios.link/WSRt
Fundraising
• Battery Ventures is raising $3.5b for its 14th flagship fund and $600m for its second "select" fund, per SEC filings. http://axios.link/Ci5U
• Kelso & Co. has secured nearly $2b of the $3b target for its 11th flagship buyouts funds, per the WSJ. http://axios.link/zxYp
• KKR raised $17b for its fourth infrastructure fund. www.kkr.com
• Moneta Ventures of Folsom, Calif., is raising its third fund, per an SEC filing. www.moneta.vc
• Tristan Walker is raising $15m for an Atlanta-based VC effort called Heirloom Fund, per an SEC filing. Walker is founder of Walker & Co., a maker of personal care products for people of color that was bought by P&G, and also sits on the boards of Foot Locker and Shake Shack.
It's Personnel
• Caisse de dépôt et placement du Québec promoted Saurabh Agarwal to managing director for India, replacing Anita George. http://axios.link/zKPW
• Christina Drews joined EQT as COO and a member of the firm's executive committee. She previously was with Helios Investment Partners and Goldman Sachs. www.eqt.se
• Amyn Hassanally joined Pantheon as a partner and global head of PE secondaries. He previously was with Coller Capital. http://axios.link/3Q9A
• Lane McDonald joined OMERS Private Equity as managing director of operations. She previously was with Partners Group. OMERS also promoted Eric Haley to head of North American direct buyouts and Mark Van Wart to head of healthcare. http://axios.link/5lIf
Final Numbers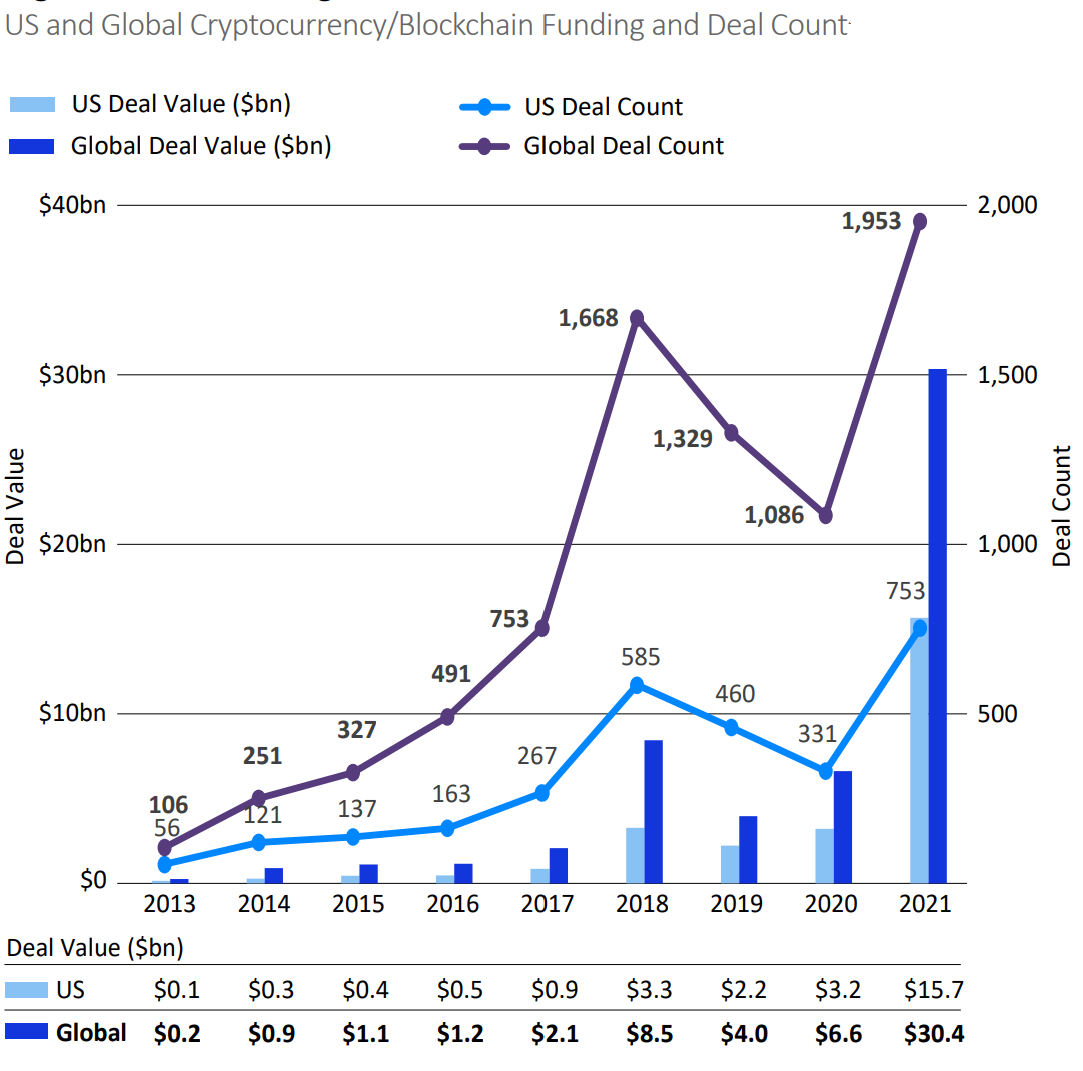 ✅ Thanks for reading Axios Pro Rata! Please ask your friends, colleagues and prospective donors to sign up. And, if you missed it earlier, please visit www.1kproject.org.