Twitter to allow cannabis advertising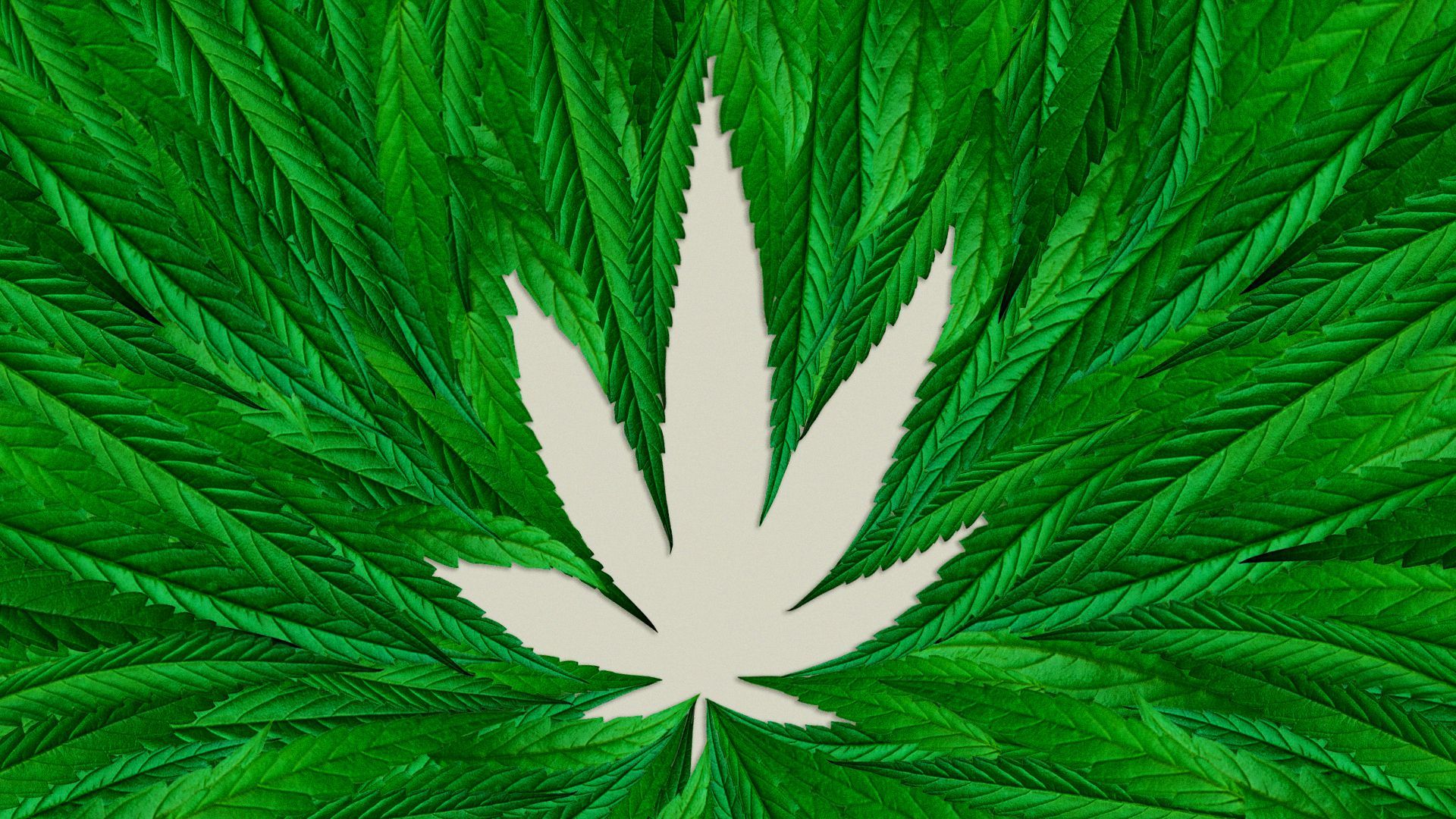 Twitter on Wednesday updated its advertising policies to allow cannabis ads to run on its service in states where cannabis is legal, in accordance with federal guidelines.
Why it matters: The policy represents the biggest step forward that any major tech company has made toward allowing cannabis advertising where it's legal in the U.S.
Meta allows ads for some hemp products, but not THC or CBD products.
Reddit allows ads for "topical and non-ingestible hemp-derived CBD products" in the U.S.
Google updated its policies last month to allow ads for FDA-approved pharmaceuticals containing CBD and "topical, hemp-derived CBD products with THC content of 0.3% or less" in California, Colorado, and Puerto Rico. But some ad formats, like the YouTube Masthead, are still off limits, and ads promoting other CBD-based products, like supplements, still aren't allowed.
Details: The ads that Twitter will accept will be limited, according to a policy update posted to its website.
CBD and THC companies can run ads promoting their brands and providing informational cannabis-related content, but the ads can't promote or offer the sale of cannabis, with the exception of topical (non-ingestible) hemp-derived CBD products "containing equal to or less than the 0.3% THC government-set threshold."
Twitter will only accept cannabis advertisers that are licensed by the appropriate authorities and that the company has pre-authorized.
Advertisers can only target geographical areas in the U.S. in which they are licensed to promote cannabis products or services online.
Advertisers can't target Twitter users under the age of 21 and they are responsible for complying with all applicable laws and regulations around cannabis marketing.
Be smart: Similar to gambling advertisers, Twitter said that any marijuana advertisers wishing to run ads on its service must get certified.
What they're saying: "As the cannabis industry has expanded, so too has the conversation on Twitter," Twitter said in a blog post.
"In the U.S. — one of the most influential markets for cannabis — it is larger than the conversation around topics such as pets, cooking, and golf, as well as food and beverage categories including fast food, coffee, and liquor. Conversation on Twitter reflects where the cannabis industry is currently heading: legislative/policy reform, business development, and community impact."
The big picture: The new policy is a reflection of Musk's preference for fewer content restrictions.
The company rolled back its COVID misinformation policy in November, shortly after Musk took over the company.
Between the lines: Musk has publicly admitted to using marijuana, even going as far as to smoke it during a podcast interview.
In its blog post announcing the update, Twitter said: "We look forward to helping more customers unlock the power of Twitter Ads to connect with the cannabis conversation and drive their business forward."
"As for the impact on the cannabis industry: let's just say we've got high expectations."
.
Go deeper