"The Last of Us" won't have the last word on mushroom appeal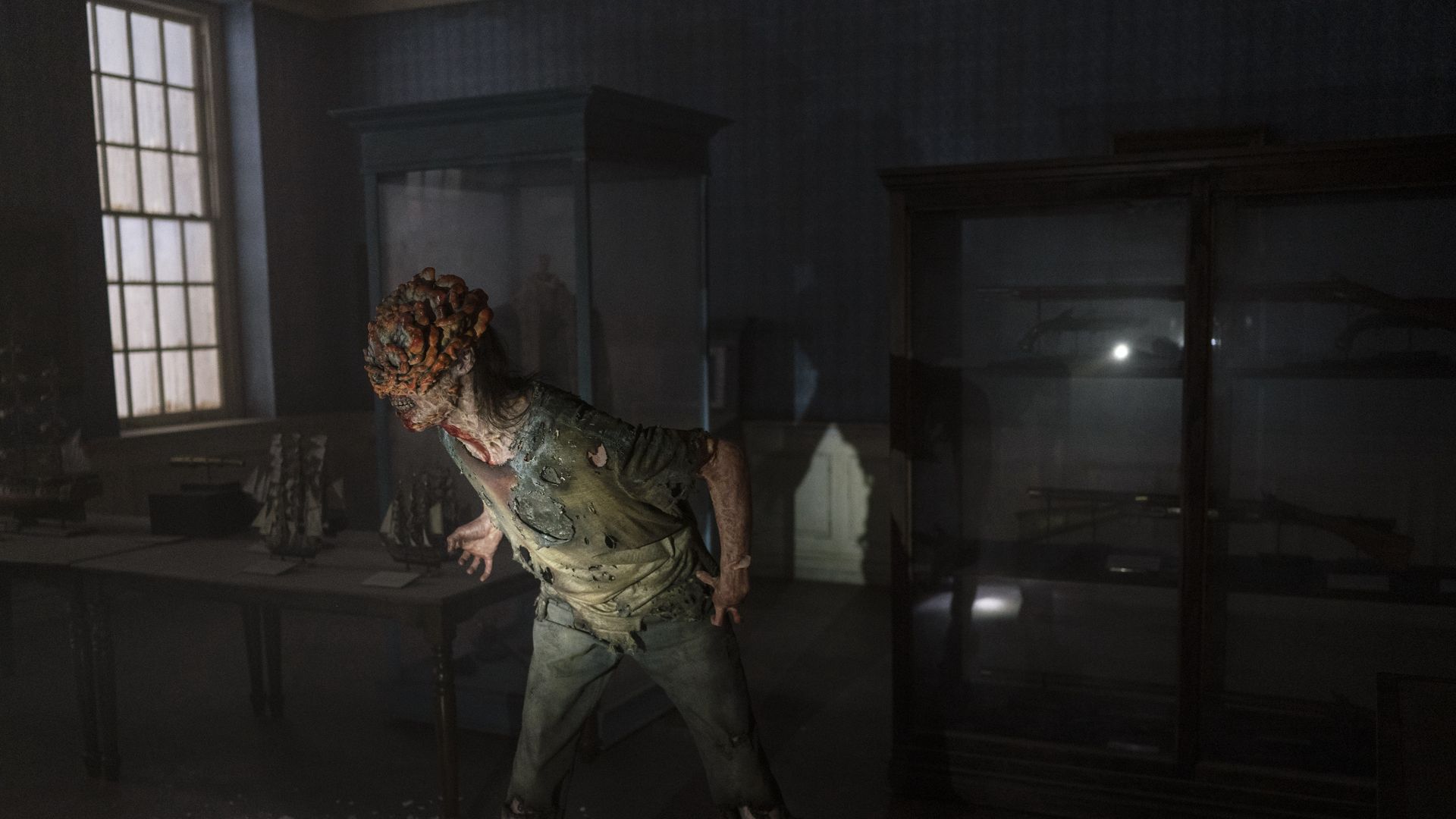 Most industries welcome product placement on TV shows. But what if your product is mushrooms — and they're seen atop zombie heads, or threaded through their decomposing bodies, during the apocalypse? Not so appetizing.
What's happening: The mushroom industry is so far sanguine about "The Last of Us," the apocalyptic HBO series in which a fungus infects the world, turning people into mushroom zombies.
What they're saying: Mushrooms are increasingly popular — named "ingredient of the year" in a New York Times article in 2022, notes Mushroom Council spokesperson Eric Davis.
"So it's no surprise to now see them on new television programs. We are confident that people will continue to load their plates with delicious, nutritious and fresh mushrooms — maybe even while they catch the latest episode."
The zombie heads in "The Last of Us" look a lot like "delicious" chicken of the woods mushrooms, and "you can never turn me off those," said Jennifer Knox, a poet in Iowa, who is curating a public art project about mushrooms called Mycyowa.
The other side: "How the f**k am I supposed to eat mushrooms now after watching 'The Last of Us' because everyone's head becomes a f**king mushroom," comedian Matt Rogers said on the popular comedy podcast "Las Culturistas," in a recurring segment called "I don't think so, honey."
On Twitter, views were mixed after Axios asked what the show was doing to mushroom cravings.
"Mushrooms are still both amazing and terrifying. I will continue to eat them, and respect them as our true inevitable overlords. (In a few million years)," reads one tweet.
By the numbers: Inflation may actually be more problematic than zombies for mushroom sales in the U.S.
Folks are buying less fresh produce, and more frozen to deal with rising prices. U.S. consumers bought $1.3 billion worth of fresh mushrooms last year, down 4% from 2021 (though up from 2019), per a report from the Mushroom Council.
Zoom out: Chicken of the woods aside, the mushrooms on "The Last of Us" don't resemble what most folks buy at the store — so the impact on mushroom sales will likely be minimal, said Angela Lee, a marketing professor at Kellogg School of Management at Northwestern University.
It might even mean an increase in sales — because it will put mushrooms on top of consumers' minds when they're thinking "what should I make?"
The bottom line: The human fascination with fungus goes back more than a century. And viewers of the show so far appear more concerned about the prospect of a fungi-fueled pandemic than their appetite for shitakes, etc.
Mycologists told Slate we don't need to worry. Not yet anyway.
Go deeper