Parkland shooting victims' families and residents plan memorial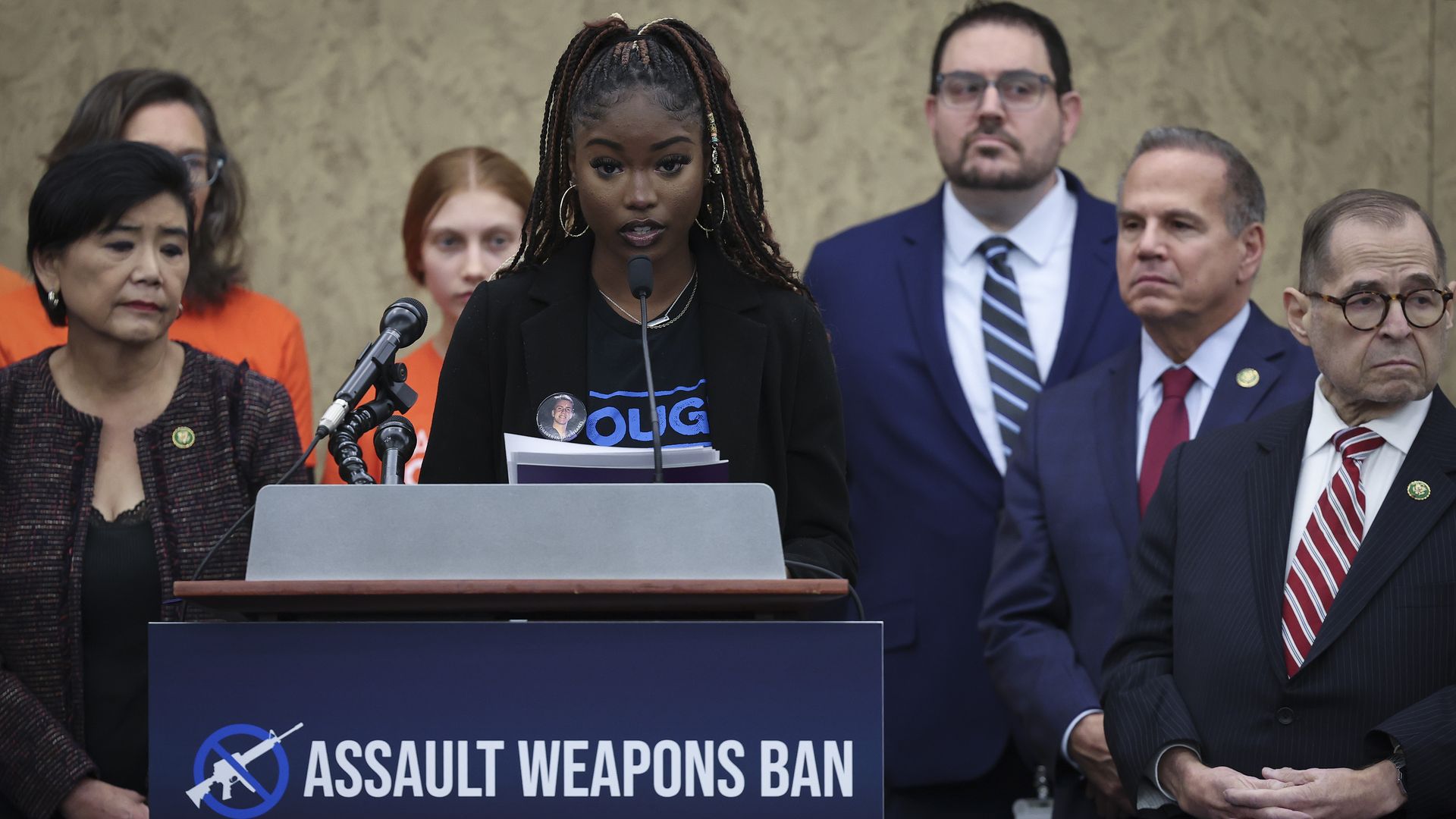 As we mark five years since the shooting at Marjory Stoneman Douglas High School in Parkland, a nonprofit is working to create a permanent memorial for the 17 victims.
What's happening: The Parkland 17 Memorial Foundation — which is led by a board made up of victims' families, residents and government officials — is raising funds to build a memorial on a 150-acre preserve that borders Coral Springs and Parkland, the Sun-Sentinel reports.
The site, which has already been leased to the nonprofit, was formerly part of the now-defunct Heron Bay Golf Club. Designs are being solicited through March 17.
What they're saying: "We really hope that it becomes a majestic place [where] the families and the community can come and peacefully reflect on their loved ones and remember the lives that they lived," the foundation's chair, Mike Moser, told the Miami Herald.
In the meantime, groups across South Florida are planning other ways to honor the victims.
Broward County Public Schools has organized service projects today. At 10:17am, the district will hold a moment of silence.
The parents of Joaquin Oliver, who was killed in the shooting, are traveling to Washington, D.C., with fellow gun reform advocates to hold a vigil and meet with legislative leaders, NBC 6 reports.
Through the movement Penalty Flag for Change, the Olivers are encouraging people to wave yellow flags and demand that politicians take action on gun violence.
Context: Numerous students who survived the shooting and campaigned for changes to gun laws have alternated between feeling hopeful about enacting change and becoming disillusioned and exhausted.
Aalayah Eastmond holds a position with Team Enough, the youth-led affiliate of Brady: United Against Gun Violence. She has called for an assault weapons ban and considered running for office.
Cameron Kasky, X Gonzalez and Delaney Tarr have all spoken about stepping back from activism for the sake of their mental health.
David Hogg, who helped spearhead the March for Our Lives movement, told USA Today he's been encouraged by many instances in which he's found consensus with people on gun control issues.
"It gives me hope that we aren't as divided as we like to think we are," he said.
Go deeper