Drastic emissions cuts needed to avert multi-century sea level rise, study finds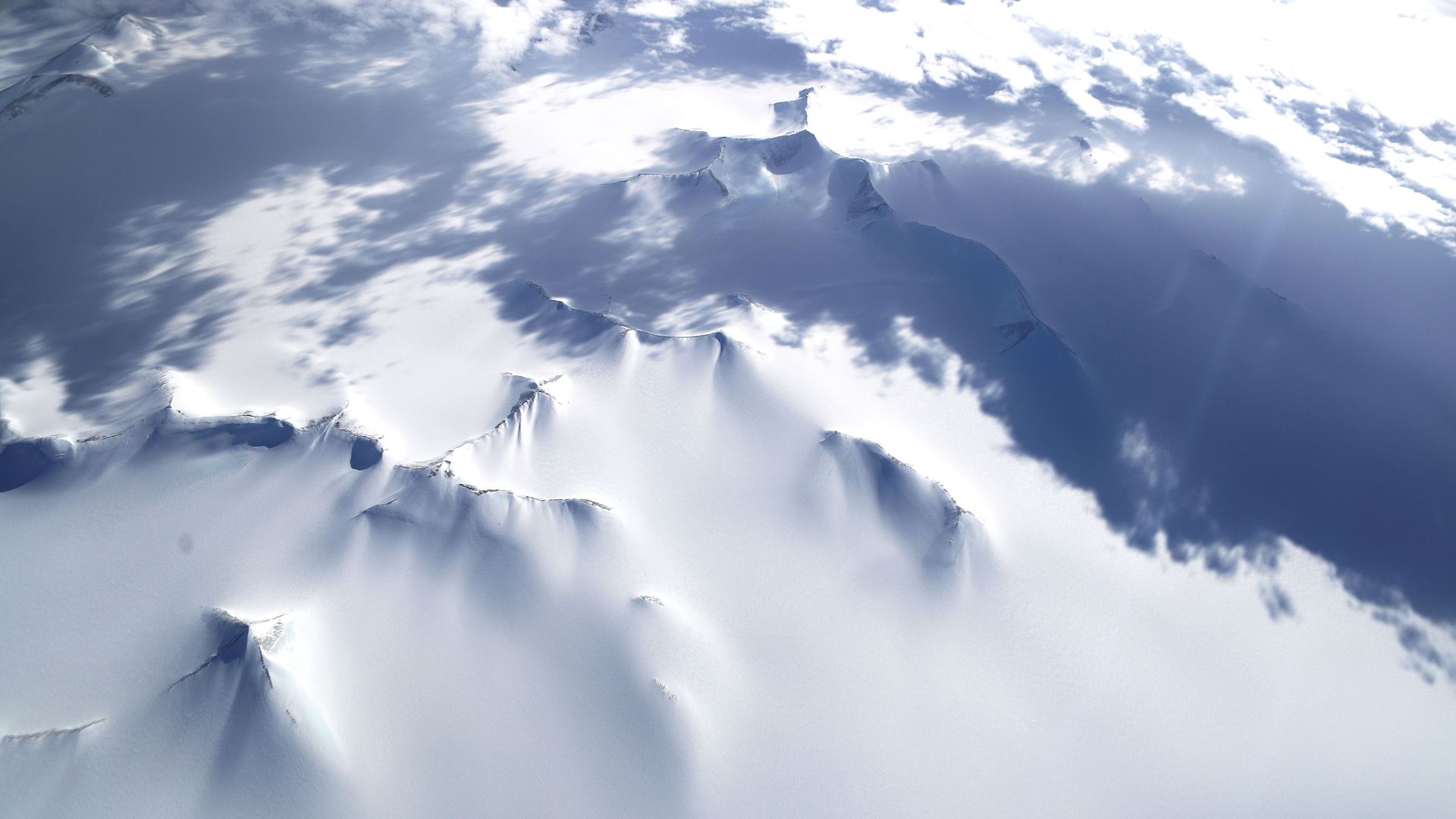 Only by limiting human-caused global warming to 1.5°C or less, which many scientists don't consider feasible, can a multi-century melting of the globe's ice sheets and increase in sea levels be averted, a new study finds.
Why it matters: Along with extreme weather events, sea level rise is a climate change impact that is already being felt in coastal communities.
This comes in the form of so-called sunny day or nuisance flooding during astronomical high tides, as well as greater coastal flooding during storm events.
Driving the news: The new study shows that even if emissions are curtailed in line with a moderate emissions scenario, sea levels will keep rising through at least 2150 and beyond due to the delayed response of the Greenland and Antarctic Ice Sheets.
Only the most stringent emissions cuts, which are a course the world is not currently on, would help slow ice melt and related sea level rise, the study shows.
Threat level: The study, published Tuesday in Nature Communications, utilizes multiple simulations from what are known as "coupled" computer models in which the interactions between the atmosphere, ocean, ice sheets and ice shelves are included and capable of influencing one another over time.
The study projects sea level rise through 2150 of between 8 inches and 4.6 feet, and notes that these are likely conservative numbers due to the way the model simulates how sensitive the climate is to increased greenhouse gas concentrations.
"According to our simulations, the 2°C warming (above the pre-industrial level) target emphasized by the Paris Agreement is insufficient to prevent accelerated sea level rise over the next century," the study states.
Currently, assuming countries' voluntary emissions pledges are all met, the world is headed for about 2.4°C (4.32°F) of warming through 2100 compared to preindustrial levels, according to the Climate Action Tracker.
Of note: The new research drives home the point that even if global warming slows near or just after 2100, as would be the case in moderate to high emissions scenarios, ice sheet contributions to sea level rise would keep accelerating well beyond that.
Once widespread melting of the Greenland ice sheet and large parts of Antarctica are triggered, the melting is similar to a runaway train — it is extremely difficult to stop.
What they're saying: "Our study adds to the large body of research that suggests with increasing confidence that if we do not rapidly and substantially reduce greenhouse gas emissions sea-level rise will continue to accelerate over the next decades and continue for centuries with catastrophic consequences for coastal communities," study coauthor Fabian Schloesser of the University of Hawaii told Axios via email.
"However, our simulations suggest that the worst consequences can still be avoided if we do sufficiently reduce emissions within the next decades," he said.
Eric Rignot, a climate scientist at UC Irvine and NASA who was not involved in the new study, told Axios the main findings are worth emphasizing.
"As in most simulations, the biggest factor remains our ongoing/future emissions of greenhouse gas; and only an aggressive reduction in our emissions will prevent substantial loss of ice mass. This sort of conclusion is worth documenting, hearing and repeating over and over," he said via email.
He called for more robust observing of networks in, around and in some cases underneath ice sheets in order to improve the accuracy of model projections.
Go deeper