The "pink tax" on underwear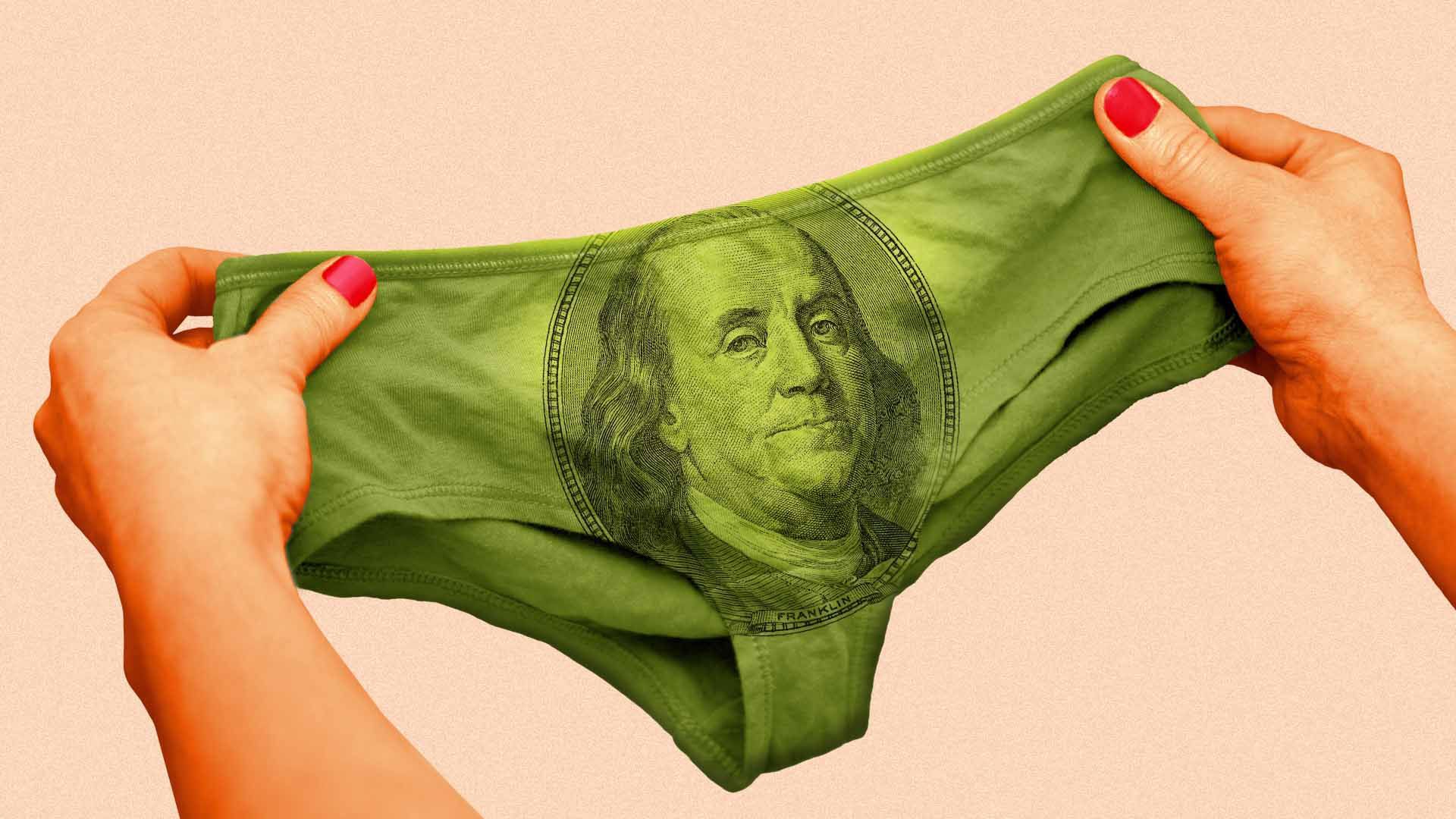 Here's the bottom line on underwear tariffs — they're sexist.
State of play: The average U.S. tariff rate on women's underwear is 15%, compared to 11.5% for men's underwear, per an analysis last week from a former U.S. trade official, highlighted by Catherine Rampell in the Washington Post.
The big picture: Tariffs are the taxes the federal government tacks on to imported goods. Sometimes administrations monkey around with them to help U.S. manufacturers, or for other international relations-y reasons.
But these underpants tariffs aren't about boosting domestic panty producers. In fact, 98% of clothing in the U.S. is imported.
This is a literal "pink tax."
Typically, the term refers to the practice of companies marking up products aimed at women — charging more for gendered products — "women's deodorant," or "women's pens" (seriously).
By the numbers: Because the tariff rate is higher and because women buy more underwear, about three-quarters of the $1.54 billion the U.S. collected in underwear tariffs last year was from women's undergarments, Gresser found.
"[O]n average the tariff system appears to add about $1.10 to the cost of each women's underwear item, and 75 cents to men's."
Most tariff systems in other countries don't gender underwear tariffs — applying one rate to all of the stuff.
Meanwhile, tariffs are unfair in other ways. They have a "class bias," Gresser writes. Silk and cashmere are taxed at lower rates than cotton, for example.
Yes, but: It's unlikely the panty gender gap is intentionally discriminatory. It's not clear exactly why women's undergarments are taxed at a higher rate. "The patterns seem to date back to lobbying from earlier eras," Rampell writes.
"In the garment industry, U.S. manufacturers might have felt most threatened by foreign competition on more labor-intensive products, which were disproportionately women's products."
What they're saying: "Seriously?! Boo! Do better! 😡😡😡," writes Gresser in his report.
Go deeper