DeSantis: Florida to "reevaluate" College Board services, AP classes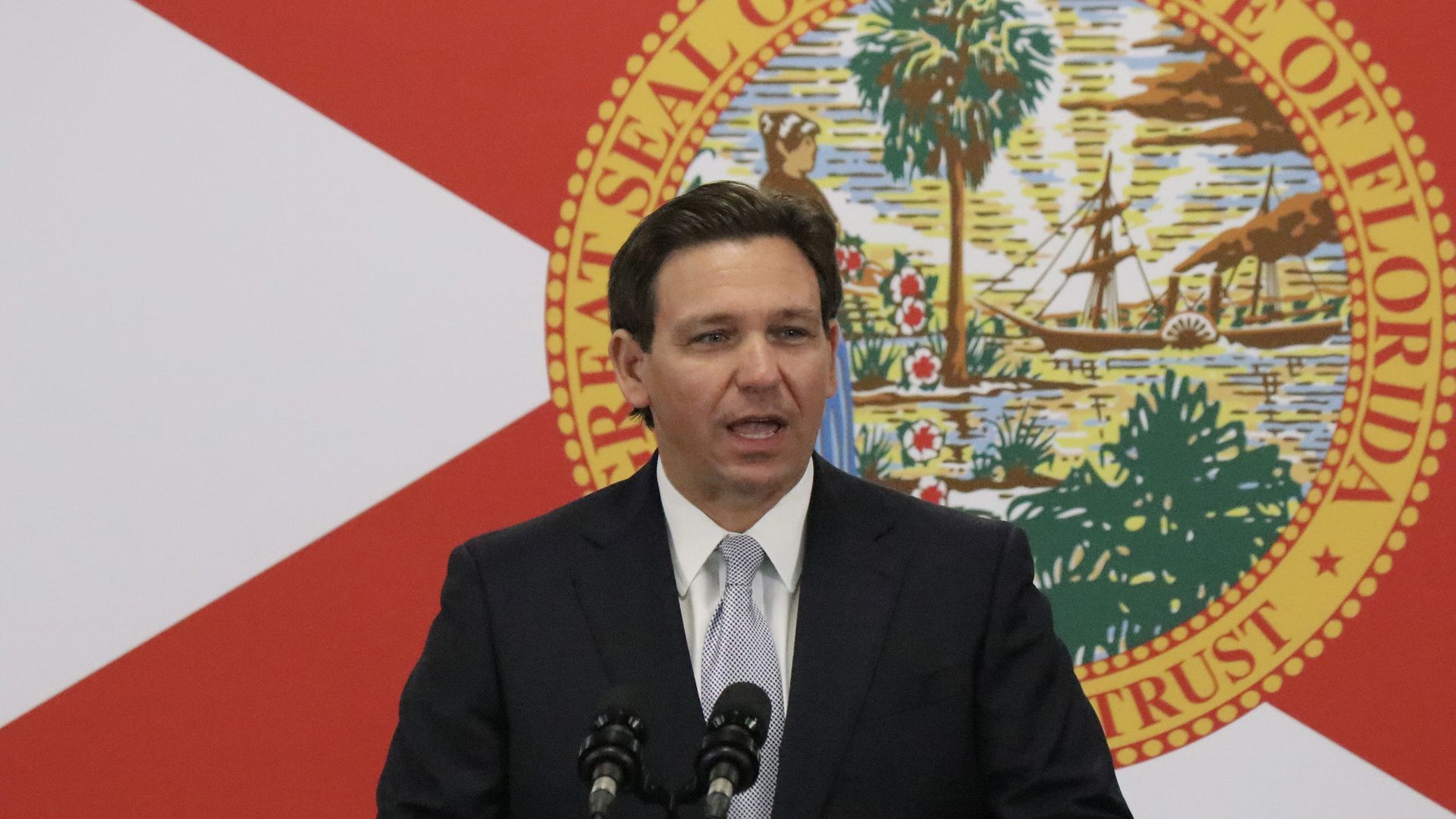 Florida Gov. Ron DeSantis said in a press conference Monday that the state's legislature would "look to reevaluate" its relationship with the College Board as part of the ongoing feud between the state and the organization.
Why it matters: The comments come after the College Board revised the curriculum for its new Advanced Placement African American Studies course to exclude the teaching of some topics to which DeSantis had objected.
Some of the topics DeSantis objected to, including Black Lives Matter and the case for reparations, are optional topics that can be covered in the class and do not appear on the final exam.
The Florida State Board of Education and DeSantis tried to block the new African American studies course, claiming it teaches critical race theory, a college-level framework that's often conflated with general teachings on systemic racism.
The College Board, a not-for-profit organization, develops high school advanced placement (AP) courses and standardized tests, including the SAT. Many colleges grant students credit for passing AP classes.
What they're saying: "This College Board, like, nobody elected them to anything. They're just kind of there, and they're providing service," DeSantis said in a press conference on Monday.
"So you can either utilize those services or not. And they've provided these AP courses for a long time. But, you know, there are probably some other vendors who may be able to do that job as good, or maybe even a lot better," he said.
"And I think the legislature is going to look to reevaluate kind of how Florida's doing that. Of course, our universities can or can't accept College Board classes for credit, maybe they'll do others."
He said the state would also evaluate whether state universities will require students seeking admission to submit an ACT or SAT, the latter of which is offered by the College Board.
Go deeper: College Board slams Florida's "politically motivated" claims about AP course
Go deeper