Biden terminates Architect of the Capitol over alleged abuse of authority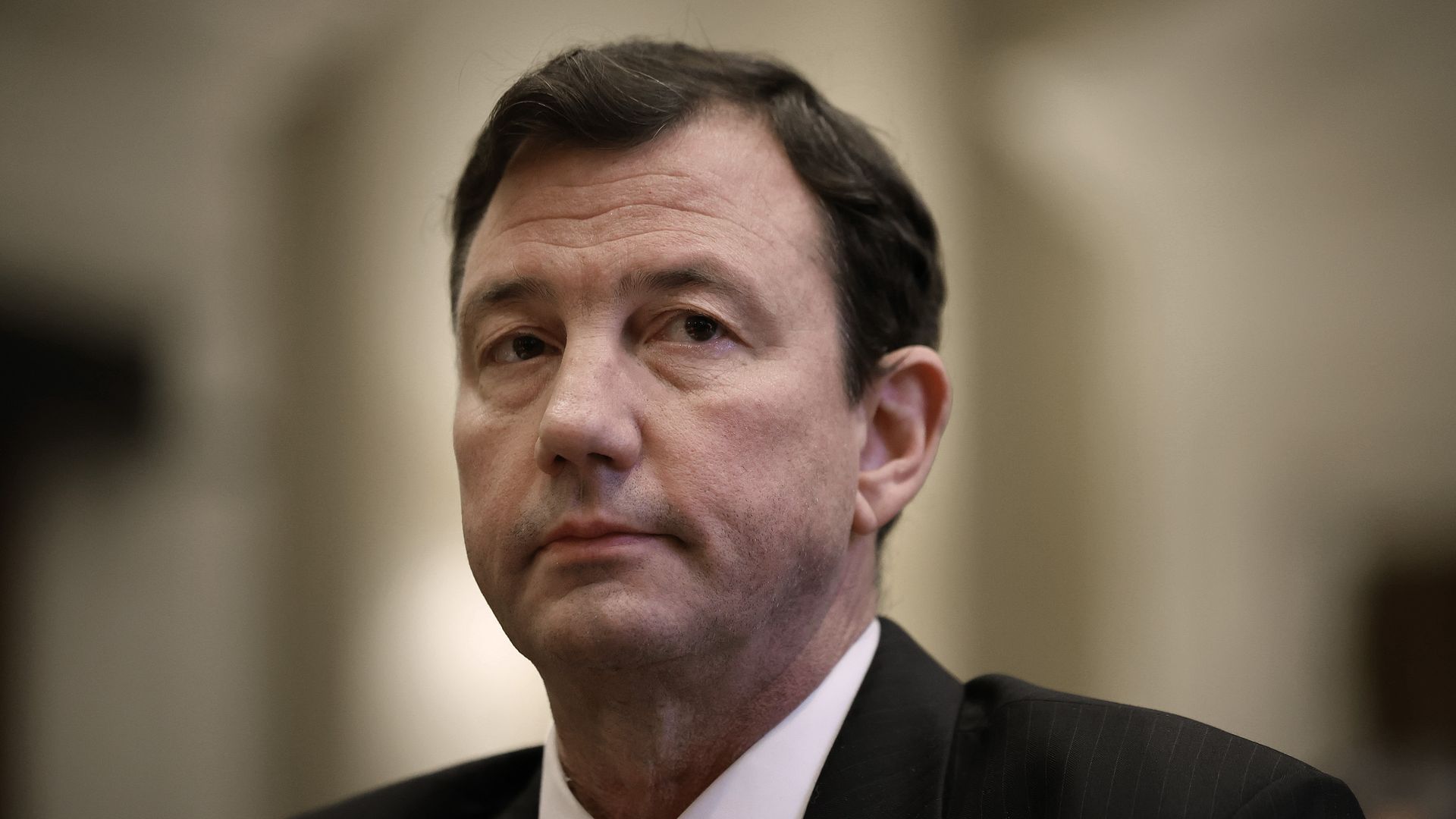 The Biden administration on Monday "terminated" the Architect of the Capitol, the White House confirmed.
The big picture: An inspector general report last year accused Brett Blanton, who was appointed by former President Trump, of abusing his authority.
The report from the Office of the Inspector General found that Blanton had "administrative, ethical and policy violations."
Driving the news: Committee on House Administration Ranking Member Joe Morelle (D-N.Y.) praised the Biden administration for terminating Blanton.
"After being given the opportunity to respond to numerous allegations of legal, ethical, and administrative violations, and failing to directly respond, the President has removed Mr. Brett Blanton from his position – a decision I firmly stand behind," Morelle said in a statement.
A White House official confirmed the decision, telling Axios: "[A]fter doing our due diligence, the Architect of Capitol was terminated at the president's direction."
The backdrop: The report found that Blanton serially misused government-issued vehicles for personal trips, and falsely identified himself as a law enforcement officer.
Blanton did himself few favors with his testimony to the House Administration Committee last week in which he admitted to being absent from the Capitol during the Jan. 6 attack.
Committee members characterized his performance as evasive, and Morelle responded by calling for his resignation.
Rep. Bryan Steil (R-Wisc.), the chair of the panel, and House Speaker Kevin McCarthy (R-Calif.) joined Morelle in demanding Blanton's ouster on Monday, making the calls bipartisan.
McCarthy reissued the call for Blanton's firing, tweeting, "The Architect of the Capitol, Brett Blanton, no longer has my confidence to continue in his job. He should resign or President Biden should remove him immediately."
Zoom out: The Architect of the Capitol is responsible for the maintenance and preservation of the Capitol and its surrounding grounds, which includes the House and Senate office buildings.
The Inspector General report accused Blanton of using his government-owned vehicle as his and his family's personal car and offering private tours of the Capitol in September 2020, when the building was closed due to COVID, among other abuses.
Go deeper