Betting, beer, big names dominate 2023 Super Bowl ads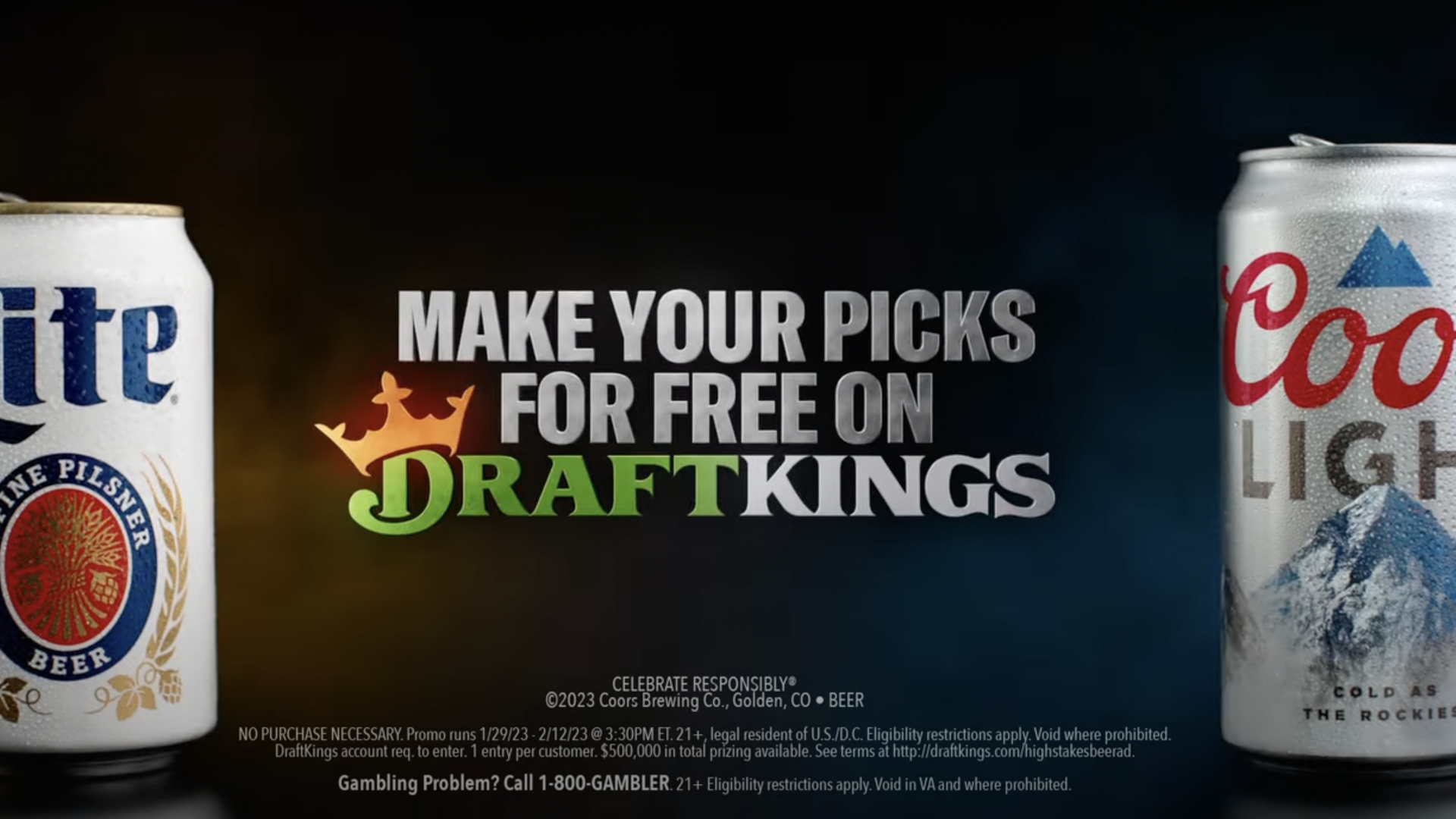 Following a year of economic chaos and post-pandemic recovery, advertisers are leaning into lighter spots featuring A-list talent to win attention during Sunday's Super Bowl event on Fox.
Why it matters: Super Bowl ads "definitely focus on the mood of the country," Tim Curtis, a senior partner in WME's celebrity endorsement division, told Axios at an Endeavor/USA Today Super Bowl advertising event Thursday in Scottsdale, Arizona.
"PepsiCo Beverages and the Frito-Lay snack portfolio provide moments of joy to our consumers, so we're staying true to that in the tone of our Super Bowl campaigns this year — delivering something fun, entertaining and memorable," said Frito-Lay North America chief marketing officer Brett O'Brien.
Steve Martin, Ben Stiller, Bryan Cranston, Aaron Paul, Elton John, Missy Elliot and Jack Harlow will appear in spots across ads for Pepsi Zero Sugar, PopCorners and Doritos.
State of play: This year's game will be packed with ads touting America's favorite vices: booze, betting and bingeing.
Anheuser-Busch InBev will run four ads across four of its most popular brands. Bud Light's spot will star actor Miles Teller and his wife, Keleigh Sperry. Budweiser's ad will feature a Kevin Bacon voiceover. Sarah McLachlan appears in a comedic spoof in a Busch Light commercial. Michelob Ultra's "Caddyshack"-inspired ad features Serena Williams, Peyton Manning, Tony Romo and more.
FanDuel will debut its first-ever Super Bowl ad in a creative spot featuring four-time Super Bowl Champion Rob Gronkowski attempting to kick a field goal during a live commercial that consumers can bet on.
Pringles will feature a playful ad showing Meghan Trainor getting her hand stuck in a Pringles can.
Be smart: For the first time in more than 30 years, Anheuser-Busch InBev has relinquished its exclusive agreement as the sole booze sponsor of the Super Bowl, opening up the floodgates for more brands, like Heineken, Miller Light and Coors Light and Crown Royal, to buy spots in the game.
Between the lines: In a new twist, more companies are partnering on Super Bowl spots this year, said Rick Suter, editor of USA Today's Ad Meter, an annual poll of the game's best ads.
Between the lines: Notably missing from this year's event are crypto ads.
Crypto firms had a huge presence last year, but pulled out following the FTX scandal and market declines, Sports Business Journal reported.
The big picture: Super Bowl ad rates continue to soar, even though viewership hasn't grown at the same pace in recent years. But marketing chiefs say it's worth it.
Fox Sports has sold out of ad placements for the Super Bowl, with some 30-second spots fetching more than $7 million.
"This is one of the few (events) that you can go and hit everyone," said Spencer Gordon, VP of consumer connections at Anheuser-Busch. "For us, the Super Bowl has paid dividends to get our brands to become the national icons that they are today ... It's one of those things we build our company legacy on."
Because guacamole is an unlabeled product, "the Super Bowl gives Avocados from Mexico an opportunity to brand the product," said Ivonne Kinser, VP of marketing and innovation at Avocados From Mexico.
Yes, but: Placing the ad is just the beginning of the bills. Paying high-end celebrities and production costs add up.
"It's a $20 million, 60-second risk," said Casey Hurbis, chief marketing officer of Rocket Mortgage parent Rocket Central.
What to watch: Pepsi's decision to give up sponsoring the Super Bowl halftime show after 10 years means the company will shift more of its marketing resources to other parts of the game.
"It was time for us to move on from the sponsorship and direct our investments to other avenues driving deeper results like targeted digital media," said PepsiCo Beverages North America chief marketing officer Greg Lyons.
The bottom line: "The Super Bowl is America's largest stage," Hurbis said.
Go deeper