Disney won't fight Ron DeSantis' takeover of Reedy Creek district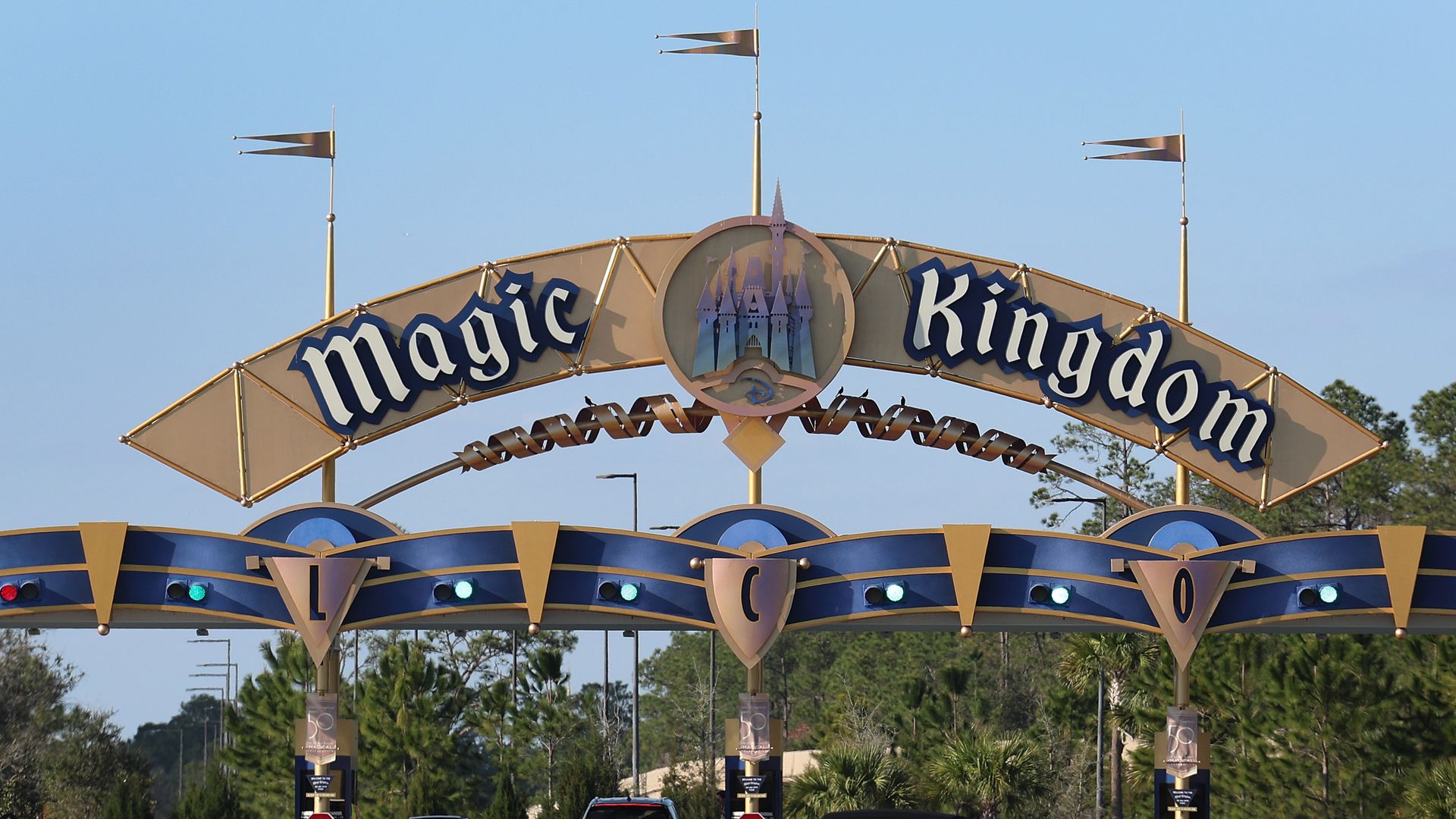 Florida lawmakers approved a bill Friday revoking Disney's special status over its theme parks in the state, granting more power to Gov. Ron DeSantis (R).
The big picture: Disney said it will not fight the bill and that it's "ready to work within this new framework," Jeff Vahle, president of Walt Disney World, said in a statement.
"We appreciate all that the District has done to help our destination grow and become one of the largest economic contributors and employers in the state," Vahle added.
"We will continue to innovate, inspire and bring joy to the millions of guests who come to Florida to visit Walt Disney World each year," the statement continued.
Driving the news: The bill creates a special tax district to oversee the 25,000 acres of land surrounding the Walt Disney World resort.
The new entity, dubbed the Central Florida Tourism Oversight District, will be operated by a five-member board appointed by DeSantis and confirmed by the state Senate, per Variety.
The move effectively gives DeSantis power over operations, including collecting taxes.
Background: DeSantis has been battling with Disney ever since the company came out in opposition against the state's controversial Parental Rights in Education Law — dubbed by critics as the "Don't Say Gay" law.
Last April, DeSantis signed into law a bill that would revoke the special status of Reedy Creek, a municipal district operated by Walt Disney Co.
He then hinted the state would take control over Disney World's self-governing district, instead of handing it over to local governments if it dissolved.
The district was created in 1967 to allow Disney to carry out municipal functions of its own. The law allowed Walt Disney World Resort to operate as a self-governing body.
Repealing Reedy Creek's special taxing district status will no longer exempt the park from some state regulations.
Disney did not immediately respond to Axios' request for comment.
Go deeper