Democratic Rep. Angie Craig says she's recovering in Minnesota after assault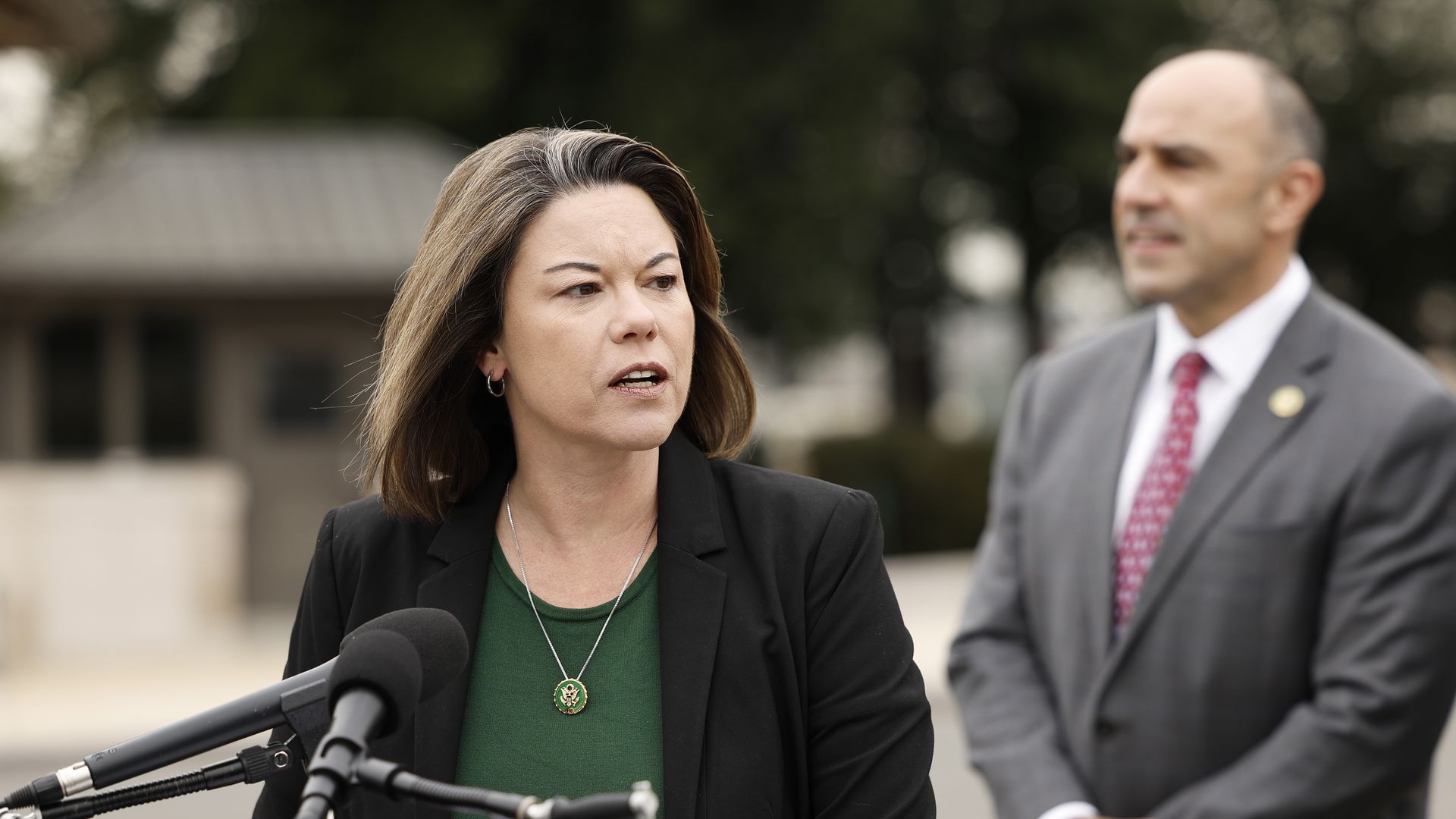 Rep. Angie Craig (D-Minn.) said Friday that she is recovering back home in Minnesota after she was assaulted in the elevator of her apartment building in Washington, D.C., on Thursday.
Driving the news: The alleged assailant punched Craig in the face and grabbed her neck before the lawmaker tossed hot coffee at him, allowing her to flee.
She suffered bruising but is "physically okay" otherwise, according to her office.
She did, however, have a "visible abrasion" and minor bleeding on her lip, according to court documents filed Friday.
The alleged assailant had told Craig that he needed to go to the bathroom and "was coming to her apartment," per a statement of facts from a U.S. Capitol Police officer.
After Craig said no, the alleged attacker "became agitated," per the sworn statement, and assaulted her as she tried to leave the elevator.
What she's saying: "My morning coffee really saved the day yesterday, but not exactly how I expected it to," Craig said in a statement. "On a serious note, I will also say that I was very, very lucky that I was not more injured — and I'll have more to say about that soon."
"I feel very fortunate to have escaped following the attack," she added.
"[T]he outpouring of support from friends, constituents and colleagues has been overwhelming. [...] I remain deeply grateful to the law enforcement officers for their quick response and subsequent arrest of a suspect last night."
The big picture: In Friday's court records, U.S. Capitol Police said Kendrid Hamlin was charged with assaulting a member of Congress.
The D.C. Metropolitan Police Department had announced Hamlin's arrest on Thursday evening, saying he is 26-years-old and has "no fixed address." At the time, they spelled Hamlin's first name as Kendrick.
Police have not said the attack was politically motivated, but it comes after threats against federal lawmakers surged about 400% over the past six years.
Editor's note: This story has been updated with additional details from court records, including the spelling of Kendrid Hamlin's first name.
Go deeper