Scoop: Investors eye venture platform, education biz for Forbes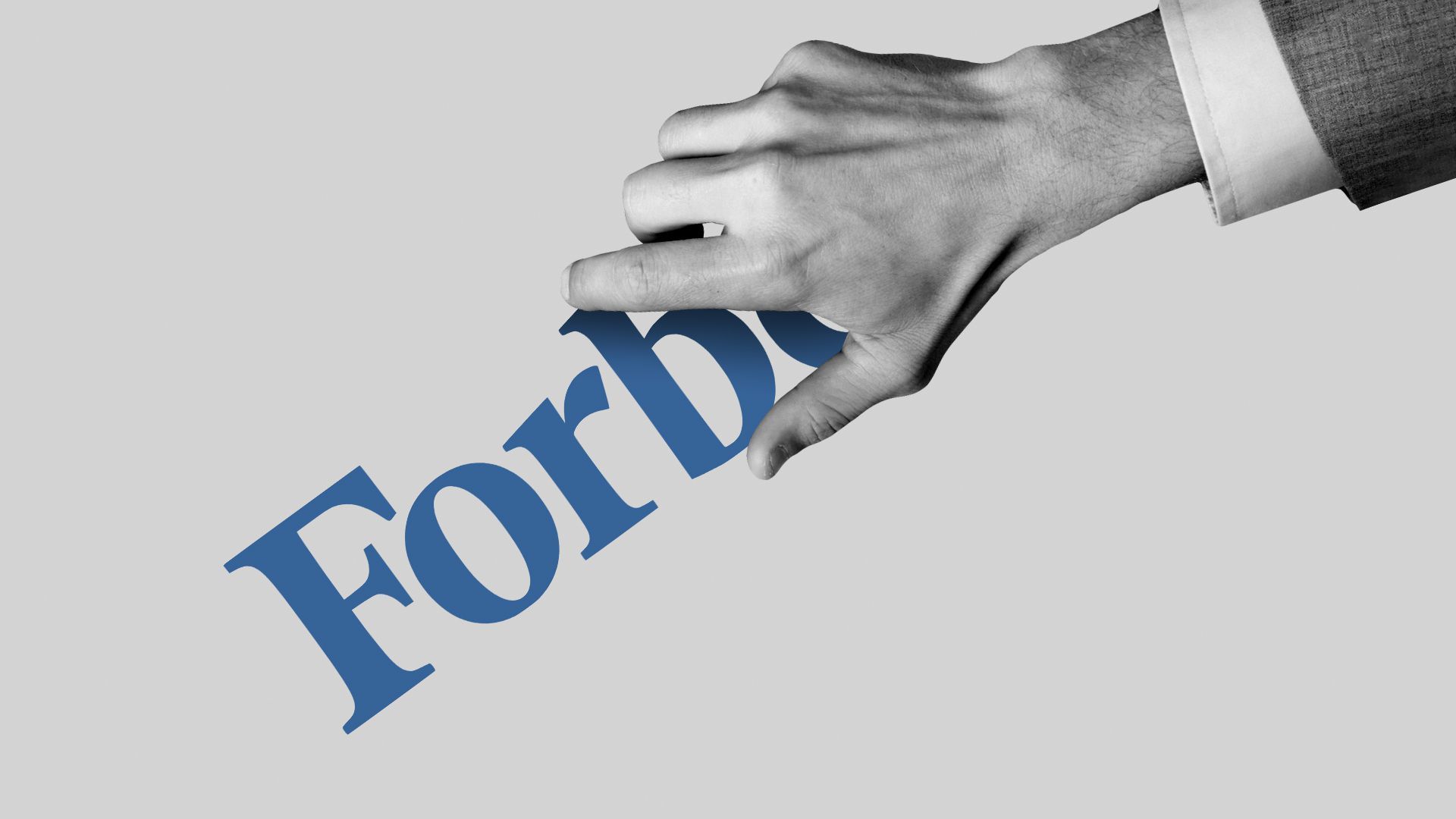 A group of investors led by India-based Sun Group is trying to lure tech billionaires and Hollywood types to join its bid for Forbes, which values the firm at $800 million, sources told Axios.
Why it matters: The group is projecting that with investments in new growth areas, like a venture investing platform and an education services arm, parts of Forbes' business could be worth billions of dollars in five years.
State of play: A pitch deck detailing the opportunity is being circulated to possible investors ahead of finalizing a bid for the company in the next month, two sources said.
Sun Group vice chair Shiv Khemka, who is leading the effort, is targeting high-profile individuals, like tech billionaires, who might be interested in owning a piece of a media brand.
GSV, a U.S.-based investment firm that previously led a buyout deal for Forbes, is also involved.
Details: In the deck described to Axios by sources pitched on the opportunity, the investor group argues that Forbes — which it values at roughly $800 million today — could one day be worth billions across three new business lines.
Forbes Valley, a business segment based on the idea that the company will be able to make more money from Forbes' digital audience through things like e-commerce and recommendations, could be worth $4 billion by 2028, it argues. Forbes currently owns 40% of a recommendations business called Forbes Marketplace that investors think will grow to nearly $400 million in revenue by 2027.
Forbes Club, a venture investment platform that offers Forbes "communities" access to proprietary deal flow, could drive between $270 million to $290 million in cash flows by 2028, the plan says. Communities are described as Forbes' lists of influential people, like its "30 Under 30" franchise.
Forbes Education, a business built on leveraging Forbes' Rolodex of influential people to create licensed educational content — like branded trainings and professional certificate programs — could drive revenues between $250 million and $270 million by 2028, according to the plan.
By the numbers: In 2022, Forbes brought in roughly $285 million in revenue and $50 million in earnings, according to the deck.
The group predicts that by 2028, it will deliver revenue growth at a 17% compound annual growth rate (CAGR) and earnings growth by 25% CAGR.
Forbes Media didn't comment. Sun Group didn't respond to a request for comment.
The big picture: The private bid comes after Forbes' chaotic SPAC IPO plans fell apart last year. Forbes Media has said that it's in exclusive talks with the investor group led by Sun Group.
Forbes' majority owner, a Hong Kong-based investment firm called Integrated Whale Media, has been trying to cash out on its investment in Forbes for years.
What to watch: It's still unclear whether Khemka and Sun Group can raise enough money for the deal from those looking to get their hands on a piece of a media brand for vanity purposes, based on projections that seem aspirational.
Go deeper