Biden to push for expanded insulin caps, Medicaid coverage in SOTU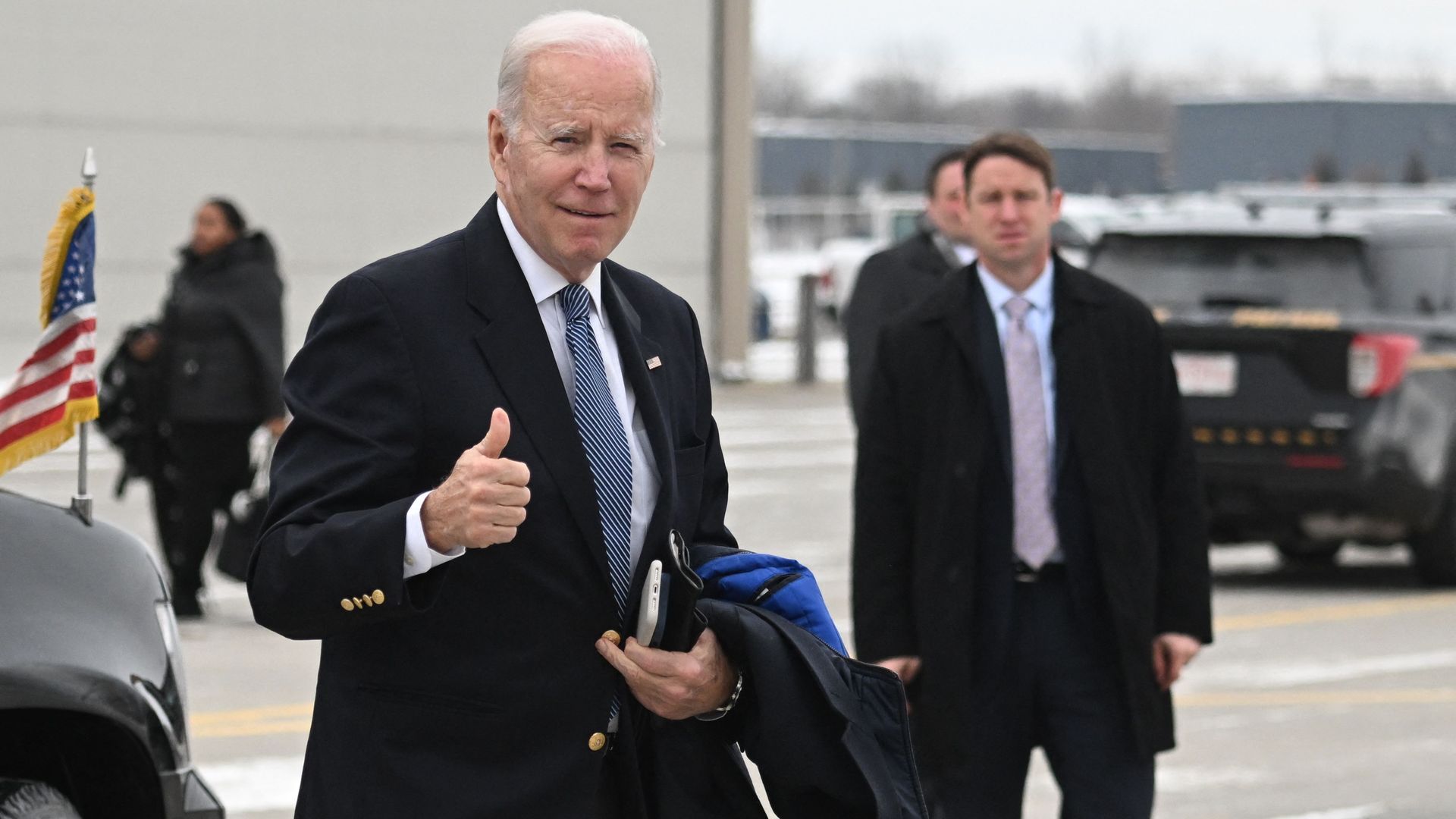 President Biden's State of the Union address will include calls for insulin cost caps for privately insured patients and a renewed bid to close the Medicaid coverage gap in Republican-controlled states that haven't accepted the Affordable Care Act's Medicaid expansion.
The big picture: Neither proposal has much of a chance, but the speech gives Biden a chance to draw contrasts with Republicans and highlight policy successes in the Inflation Reduction Act, according to Larry Levitt, executive vice president of health policy at the Kaiser Family Foundation.
Between the lines: Biden will revive ideas that were rejected during negotiations over the IRA. The White House frames this as part of ongoing efforts to lower health care costs for working families and to "give more families the peace of mind of affordable prescriptions and health care."
Reality check: Many Americans have to ration insulin because of the cost. The IRA limited monthly out-of-pocket insulin costs to $35 for Medicare beneficiaries starting this year but didn't extend the cap to the private market. Many Republicans view such a move as interfering with the market.
The push to expand health coverage to millions of low-income people in 11 red states by closing the Medicaid coverage gap is costly and could trigger legal challenges. Supporters have cast it as a referendum on universal health coverage, as well as racial equity, noting that people of color make up the majority of those in the gap.
Biden also is expected to use the address to call for extending enhanced Affordable Care Act subsidies that his administration says lowered premiums by an average of $800 per person per year.
He'll tout the IRA's prescription drug provisions that allow Medicare to negotiate drug prices, and an FDA rule that allowed hearing aids to be sold over the counter.
The speech is also expected to reference the surprise billing law — the object of continued legal challenges from providers over the method for deciding who picks up the tab in disputes over out-of-network care.
Go deeper