Women report stunning levels of discrimination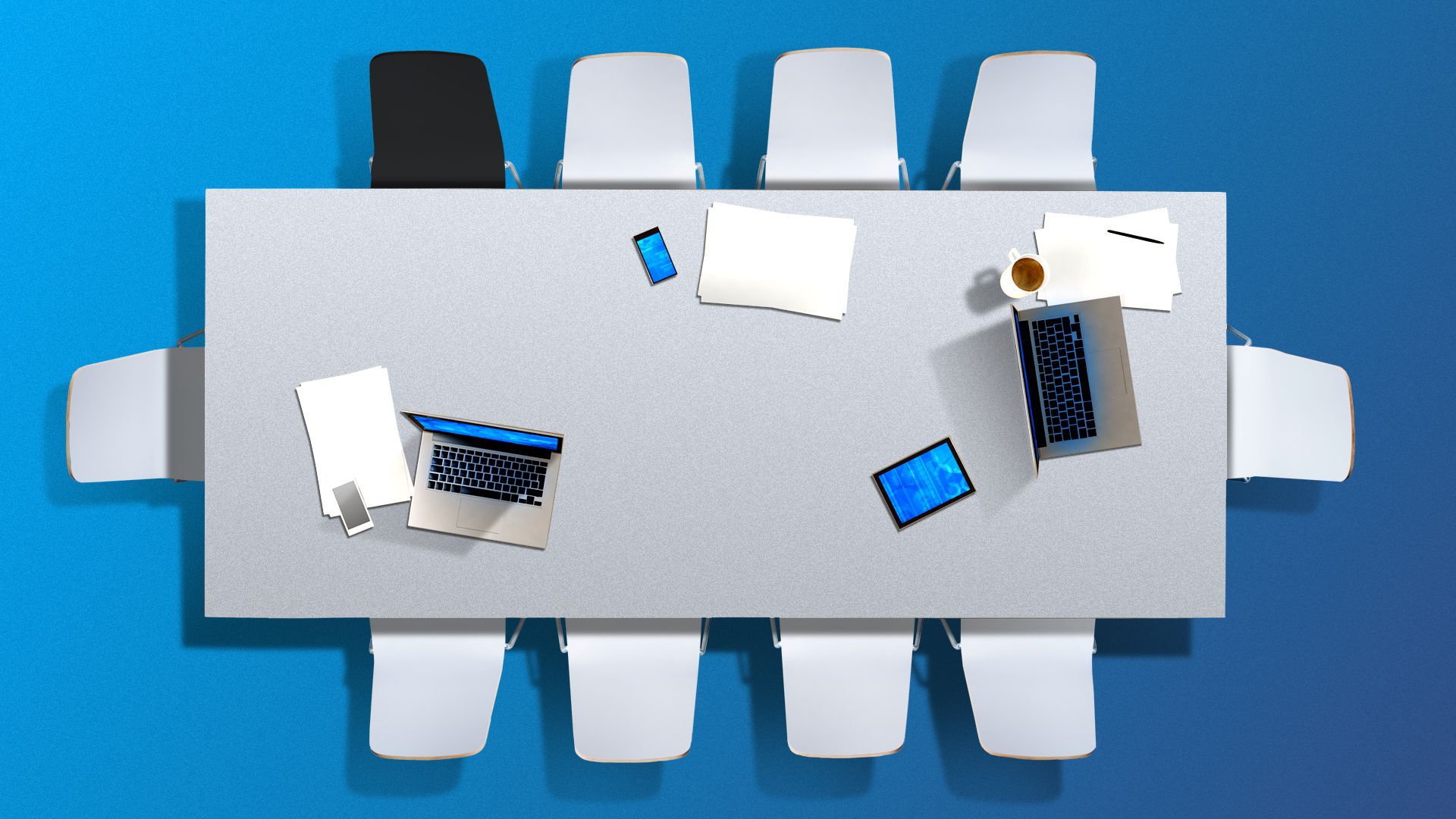 About 51% of women in marginalized racial and ethnic groups in the U.S. and four other countries said they'd experienced racism or discrimination at their current workplace, according to a new survey released last week.
The big picture: The survey's stark results come at a time when some companies are pulling back on certain efforts around diversity and inclusion.
What they did: Researchers from Catalyst, a women's advocacy group, surveyed 2,734 women from Australia, Canada, South Africa, the United Kingdom, and the U.S.
The research included anyone who selected at least one race or ethnicity besides white.
They asked a yes or no question: "Have you experienced racism or discrimination because of your ethnicity, nationality, race or religion in your current workplace?"
The respondents were also asked whether or not they identified as women or trans women, and if they were LGBTQ. They were also given a palette of eight skin colors and asked to select one that matched their own most closely.
"We really wanted to push the conversation on racism further, and highlight the intersectional nature of racism," said Kathrina Robotham, Ph.D., a senior associate at Catalyst and one of the study's co-authors.
What they found: Trans women and queer women were also more likely than cisgender women to say they'd experienced racism. And women with darker skin tones were far more likely to say they'd experienced racism at work, as this chart from Catalyst illustrates: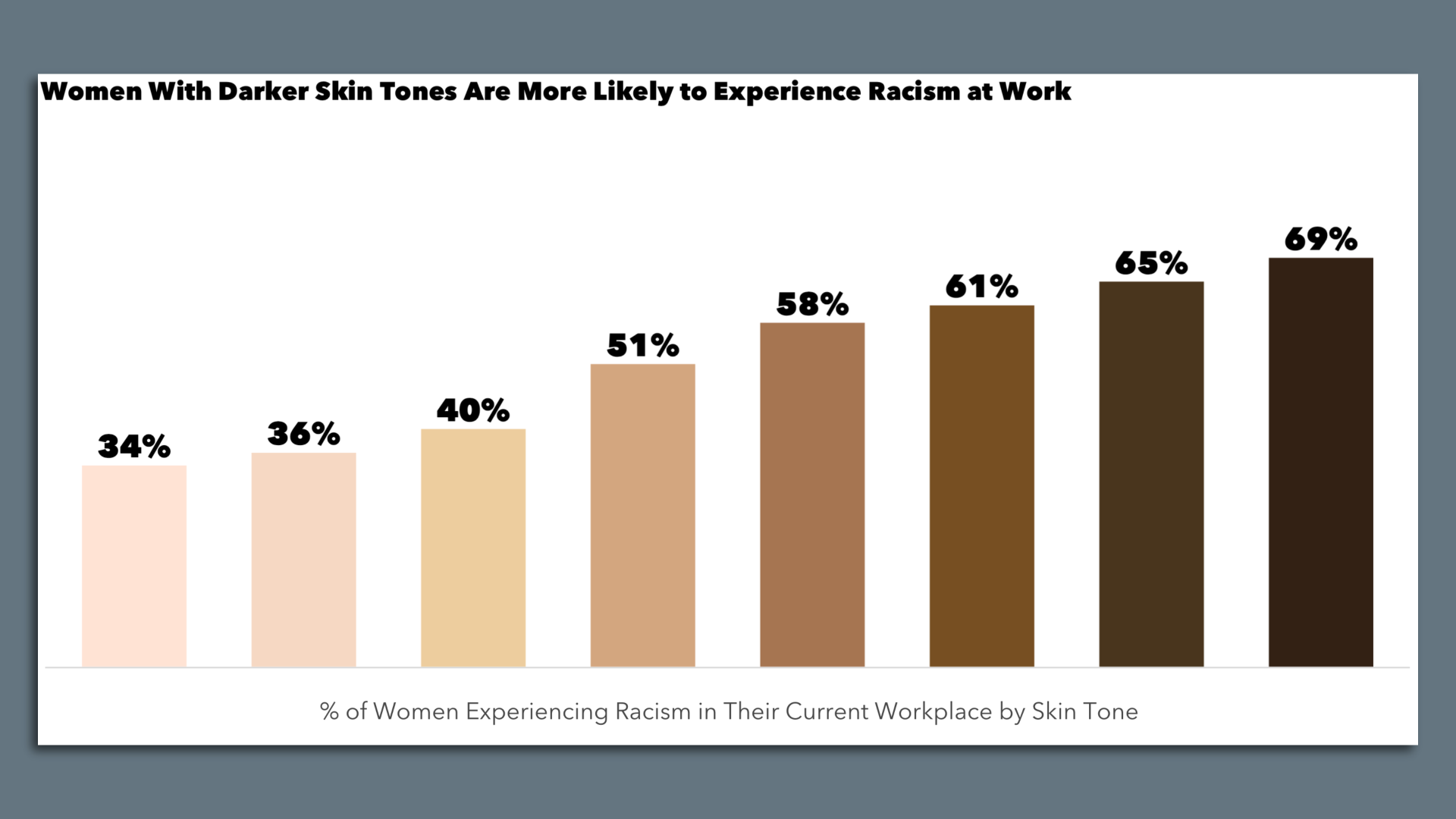 Respondents were also asked to share examples of their experiences with racism at work. "We got an overwhelming amount of stories," Robotham said.
There's a notion that racist incidents in the modern workplace are fairly covert or subtle, she said, but the incidents respondents described were "blatant."
The report features several quotes from these women, describing colleagues making racist comments about their appearance, their competence and even using slurs.
By the numbers: 48% of women in the U.S. said they experienced racism, compared to 59% in the U.K., 67% in South Africa, 39% in Canada, and 48% in Australia.
What's next: The authors suggest there's a lot that company leaders can do to try to address this issue. Crucially, they can speak up — and set a tone that their workplace is not one where these behaviors are tolerated.
Go deeper: Read Catalyst's full report.
Go deeper