Updated Feb 9, 2023 -

World
First UN aid convoy reaches northern Syria as quake death toll tops 19,000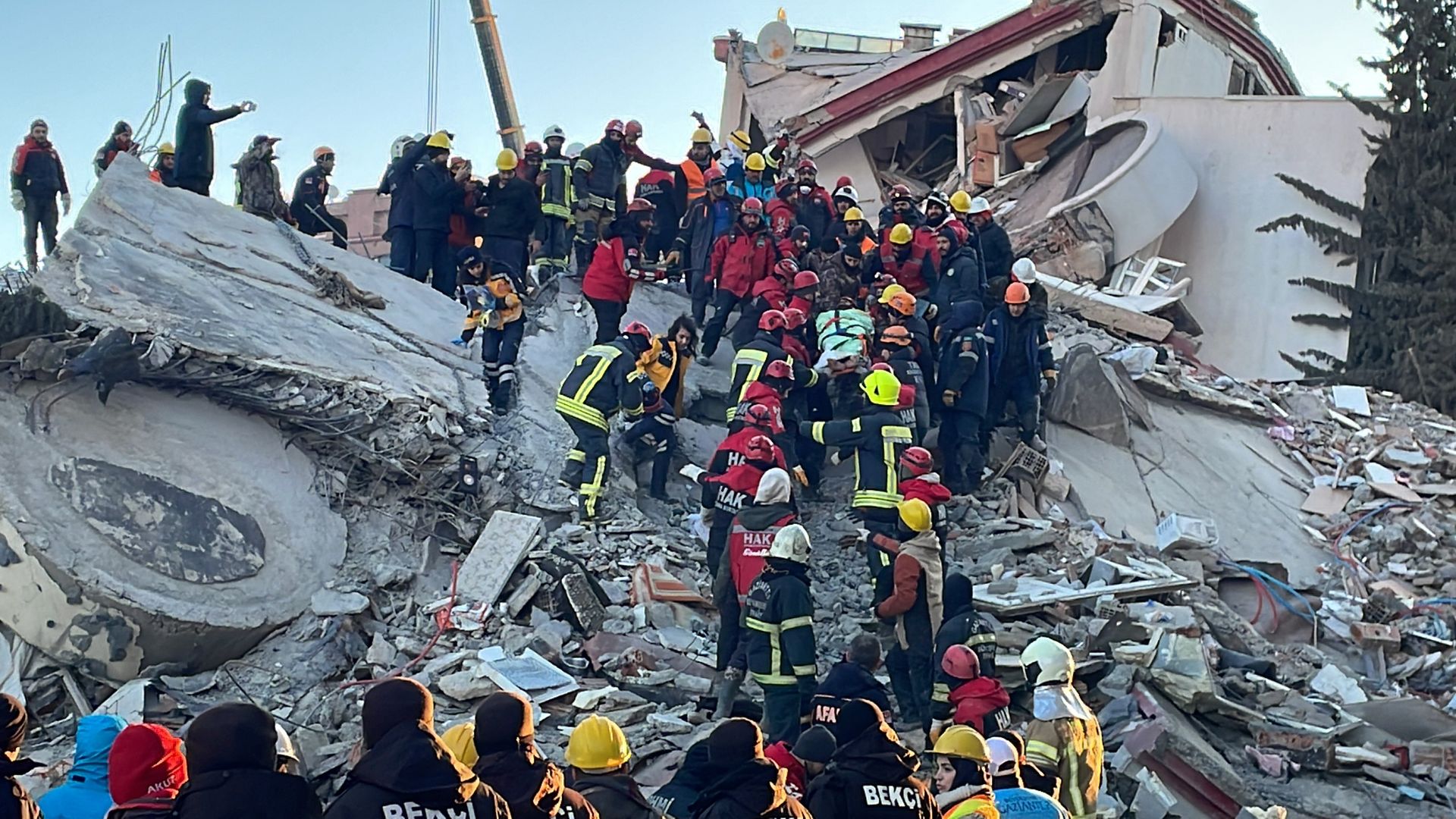 Editor's note: Follow latest coverage of the earthquake aftermath,
The first United Nations humanitarian aid convoy entered northwest Syria Thursday, three days after a devastating earthquake struck the region and flattened buildings in parts of both Turkey and Syria.
The big picture: The total death toll surpassed 19,350 Thursday, as search and rescue operations continued after a magnitude 7.8 quake struck Monday morning just north of Turkey's Gaziantep, near the Syrian border.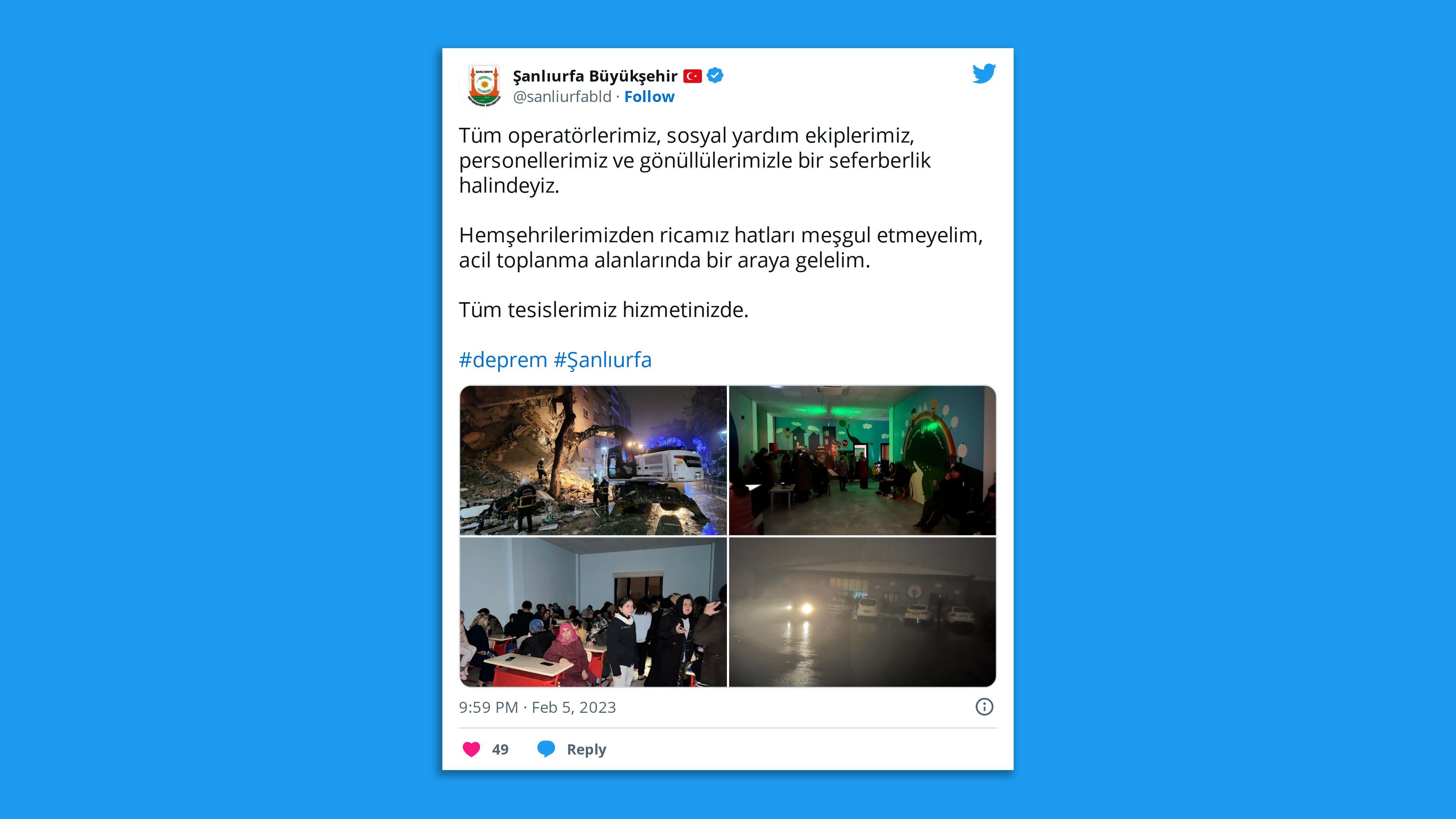 Tremors were felt in Cyprus, Lebanon and Egypt.
Turkish President Recep Tayyip Erdoğan declared a three-month state of emergency in the provinces hit by the world's deadliest earthquake since the 2011 one that struck Japan and killed nearly 20,000 people.
By the numbers: Erdoğan said at a press briefing Thursday that the country's death toll had surpassed 16,170, the New York Times reported.
At least 63,794 people were injured following the quake, according to Turkey's Disaster and Emergency Management Authority said earlier Thursday.
Syrian state media said Wednesday at least 1,250 people were killed and over 2,054 others injured in government-held areas.
The Syrian Civil Defense, first responders also known as the White Helmets, said Wednesday more than 1,930 people had died and another 2,950 were injured in opposition-held areas — bringing the country's death toll from the quake to at least 3,180 people, and the overall death toll to over 19,350.
Of note: Gaziantep and its surrounding areas host hundreds of thousands of Syrian refugees who have been displaced by nearly 12 years of civil war.
El-Mostafa Benlamlih, UN resident coordinator for Syria, said Wednesday that some 15.3 million people — and counting — were in need of humanitarian assistance in the country.
There were reports of tremors being particularly destructive in opposition-held areas of northwestern Syria, where millions of people displaced by the war live in densely populated towns. About 100,000 people were believed to be experiencing homelessness in Aleppo alone, Benlamlih said.
He noted that 70,000 Syrians were enduring snow and "living in a terrible situation."
"We can call it the disaster of the century," Erdoğan said Thursday, per the Times.
Zoom out: The earthquake revealed a "crisis within multiple crises" for Syria, a population already reeling from the effects of war, humanitarian groups are warning, Axios' Laurin-Whitney Gottbrath reports.
The UN's mandate for delivering aid to the opposition-held northwest only allows it to do so through the Bab al-Hawa border crossing from Turkey — but road damage has so far delayed shipments, AP reported.
A convoy with the six UN humanitarian aid trucks that entered the opposition-held northwest on Thursday was the largest delivery so far. Some smaller aid organizations have also managed to send shipments.
Between the lines: While fighting in the Syrian war has simmered down in recent years, many countries opposed to Bashar al-Assad's regime don't trust the government to effectively deliver aid to opposition-held territory.
The Syrian government has used the impasse to renew calls for aid to the north to be delivered via Damascus, per AP.
In photos: Turkey and Syria respond to destructive earthquake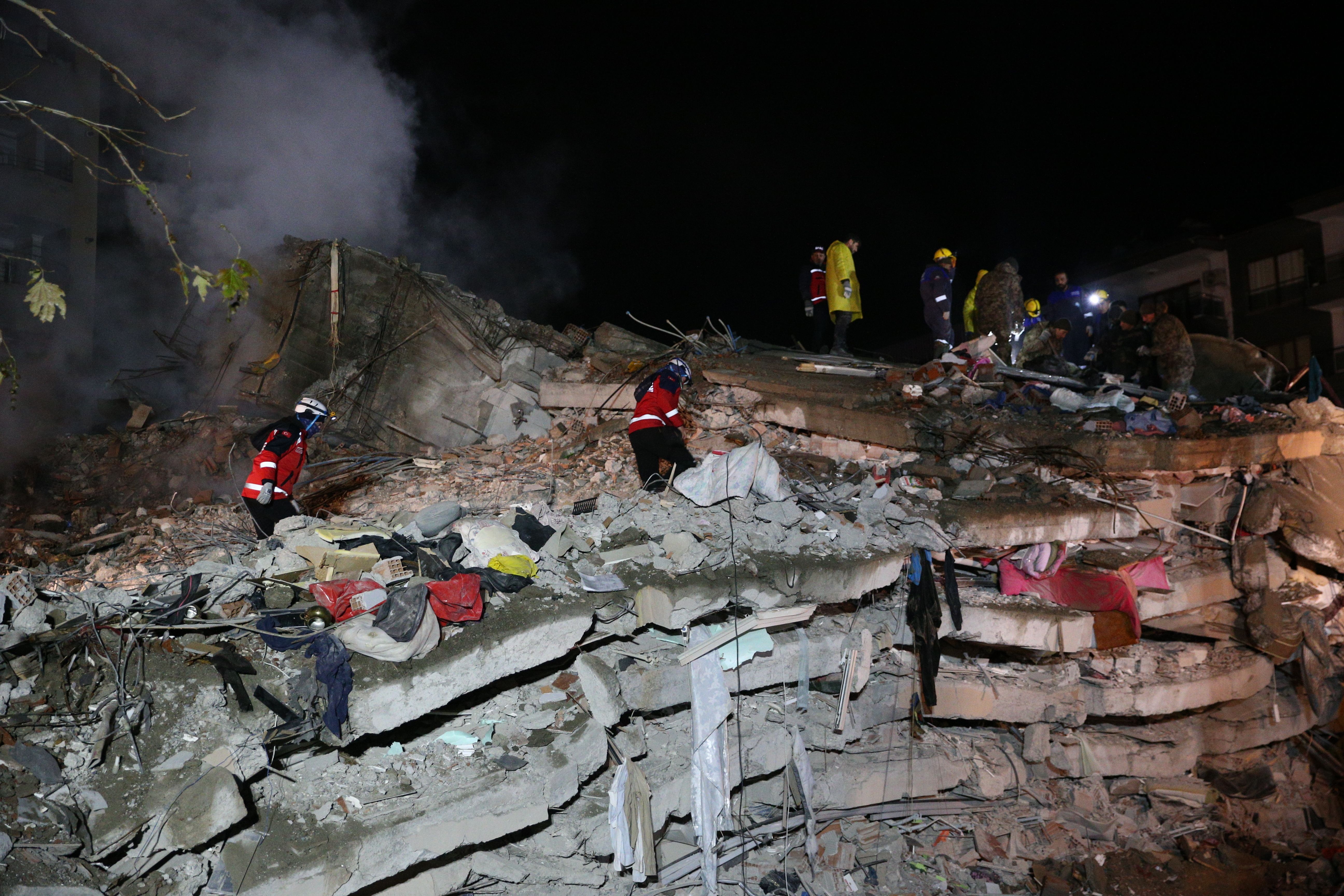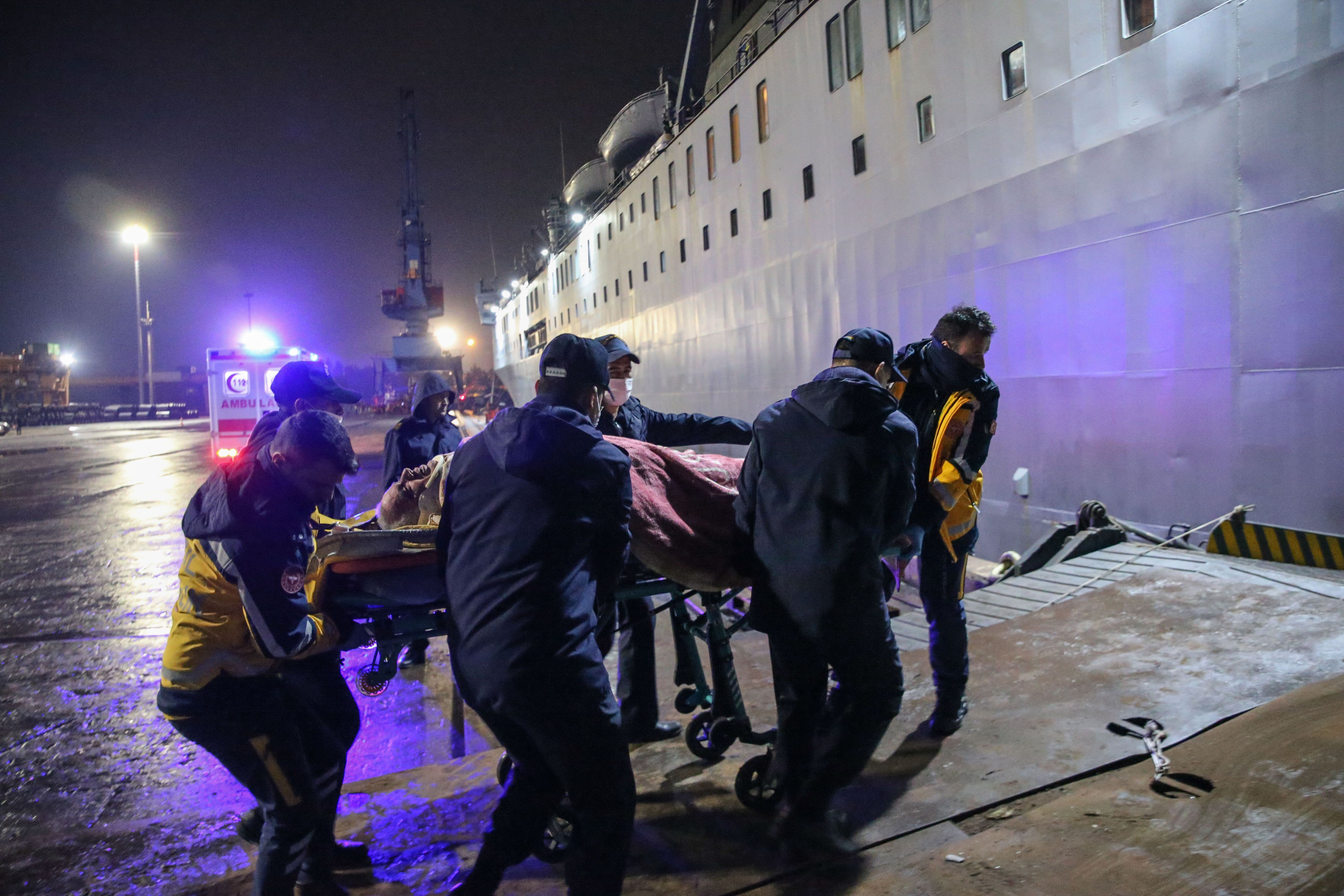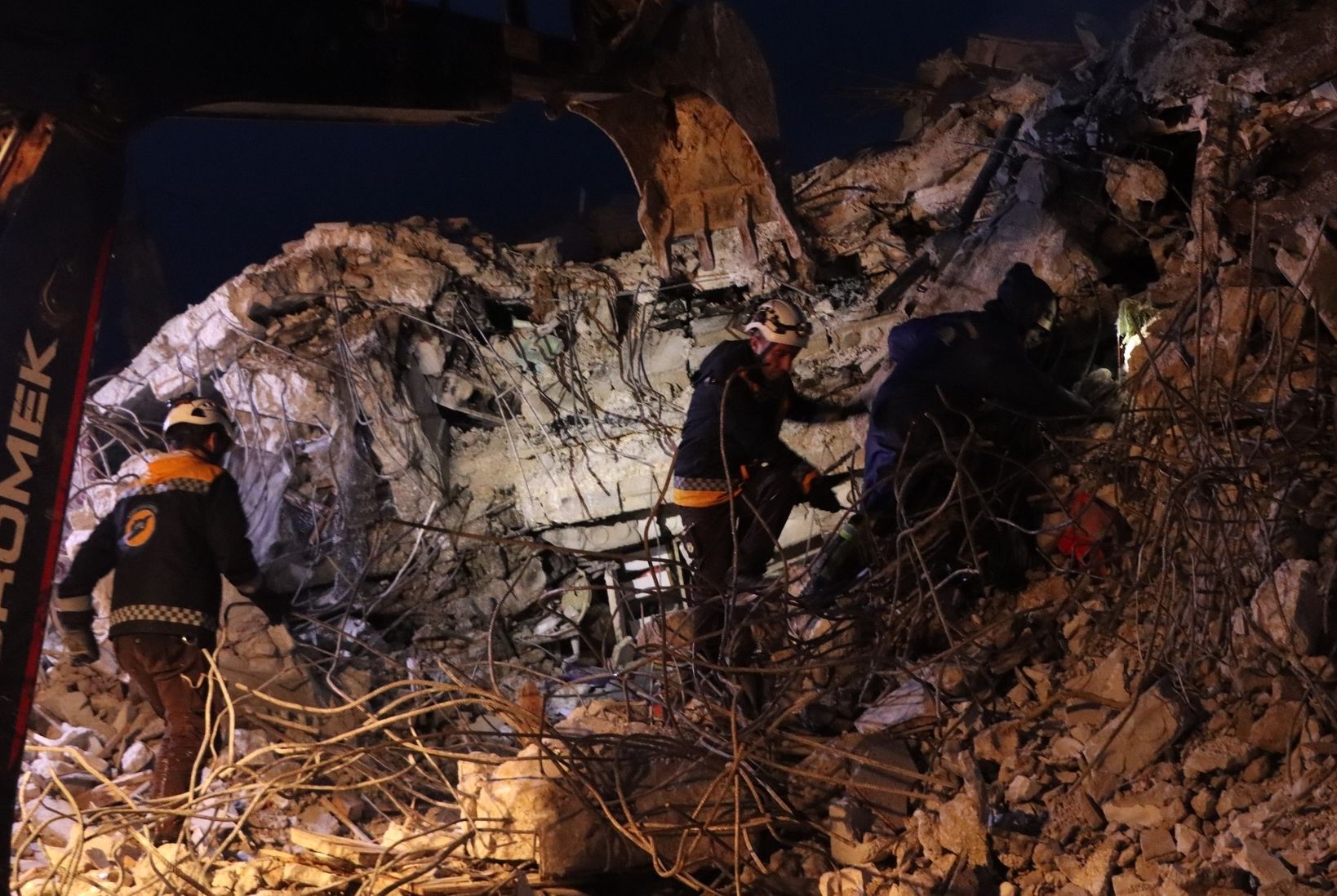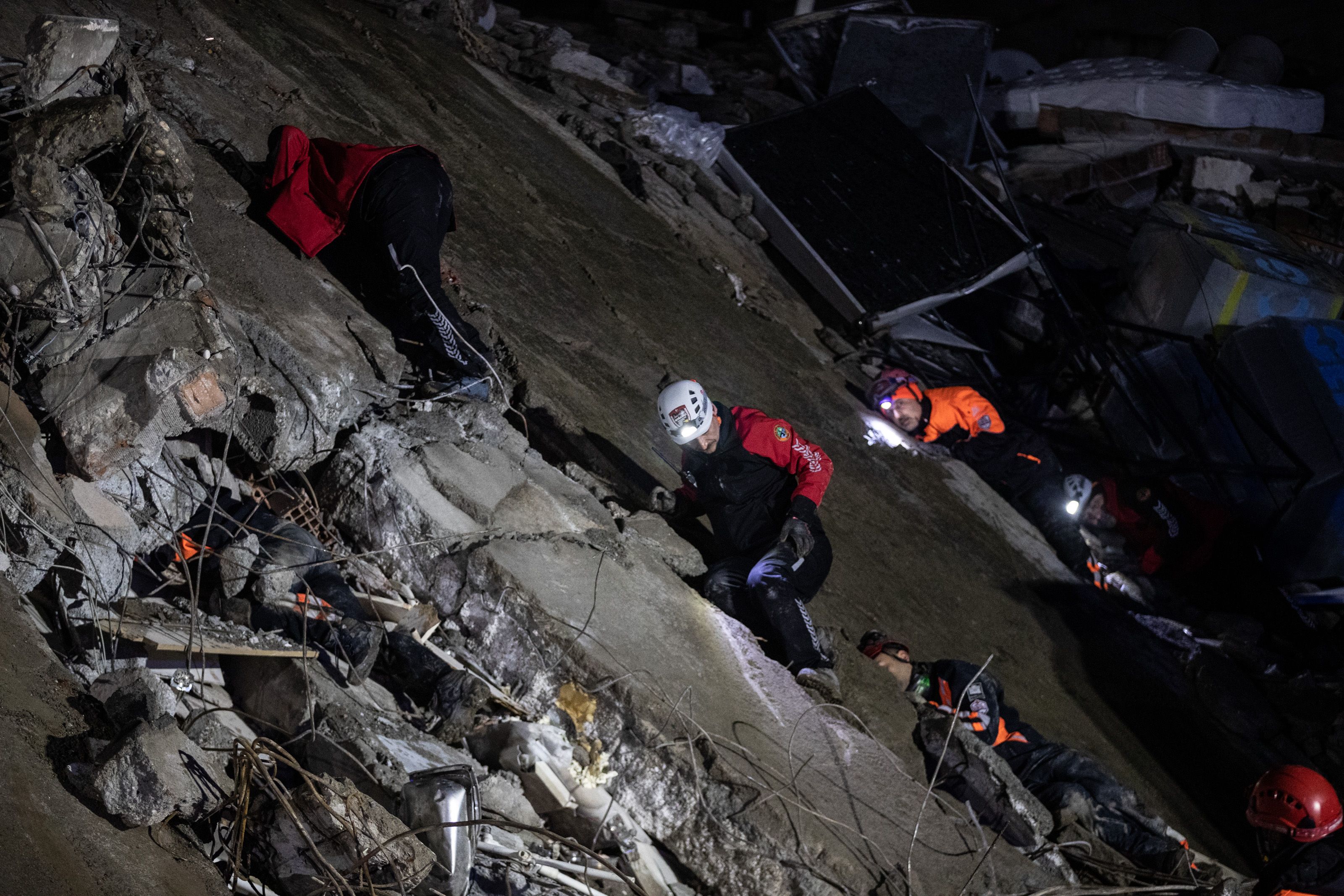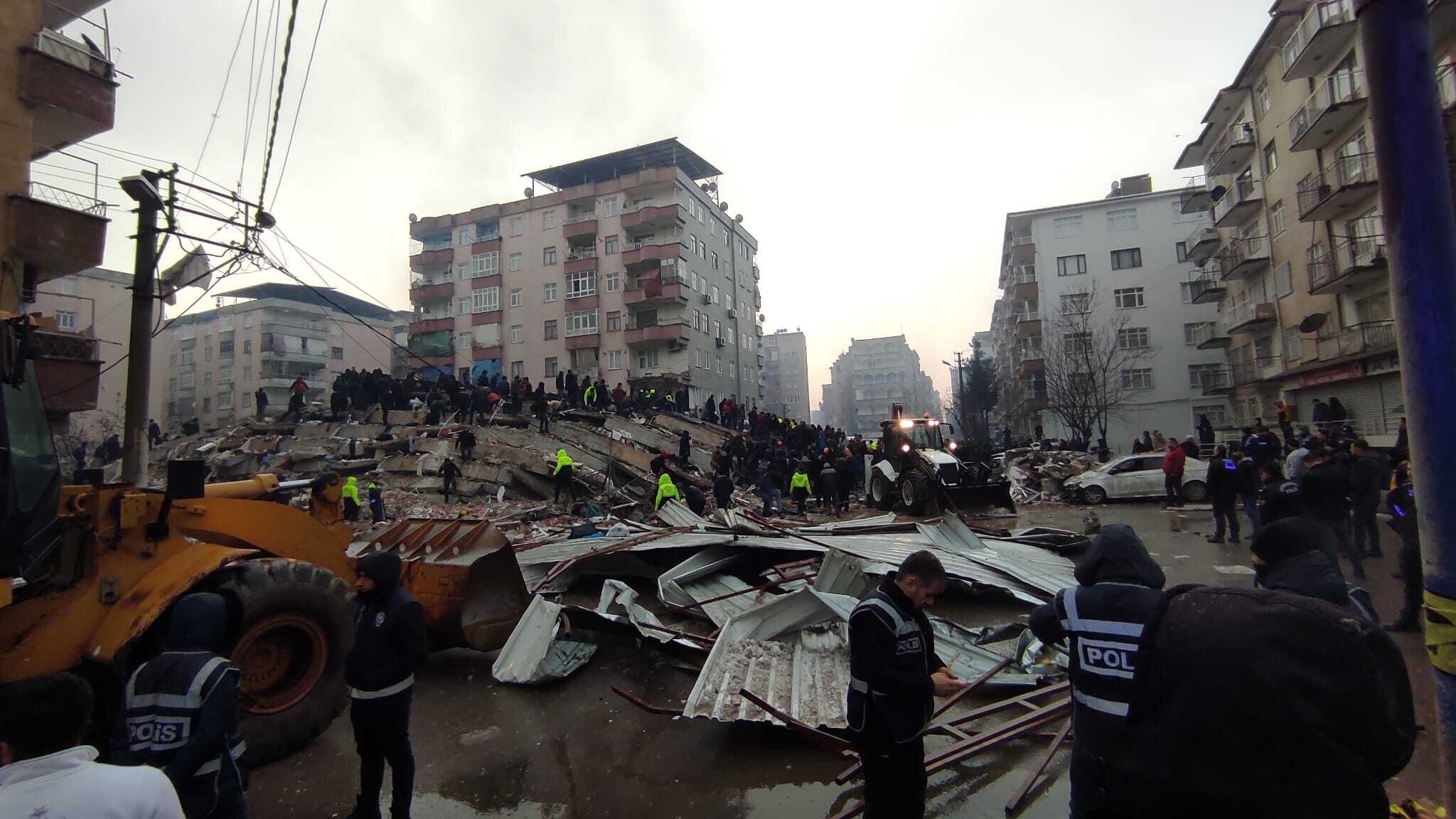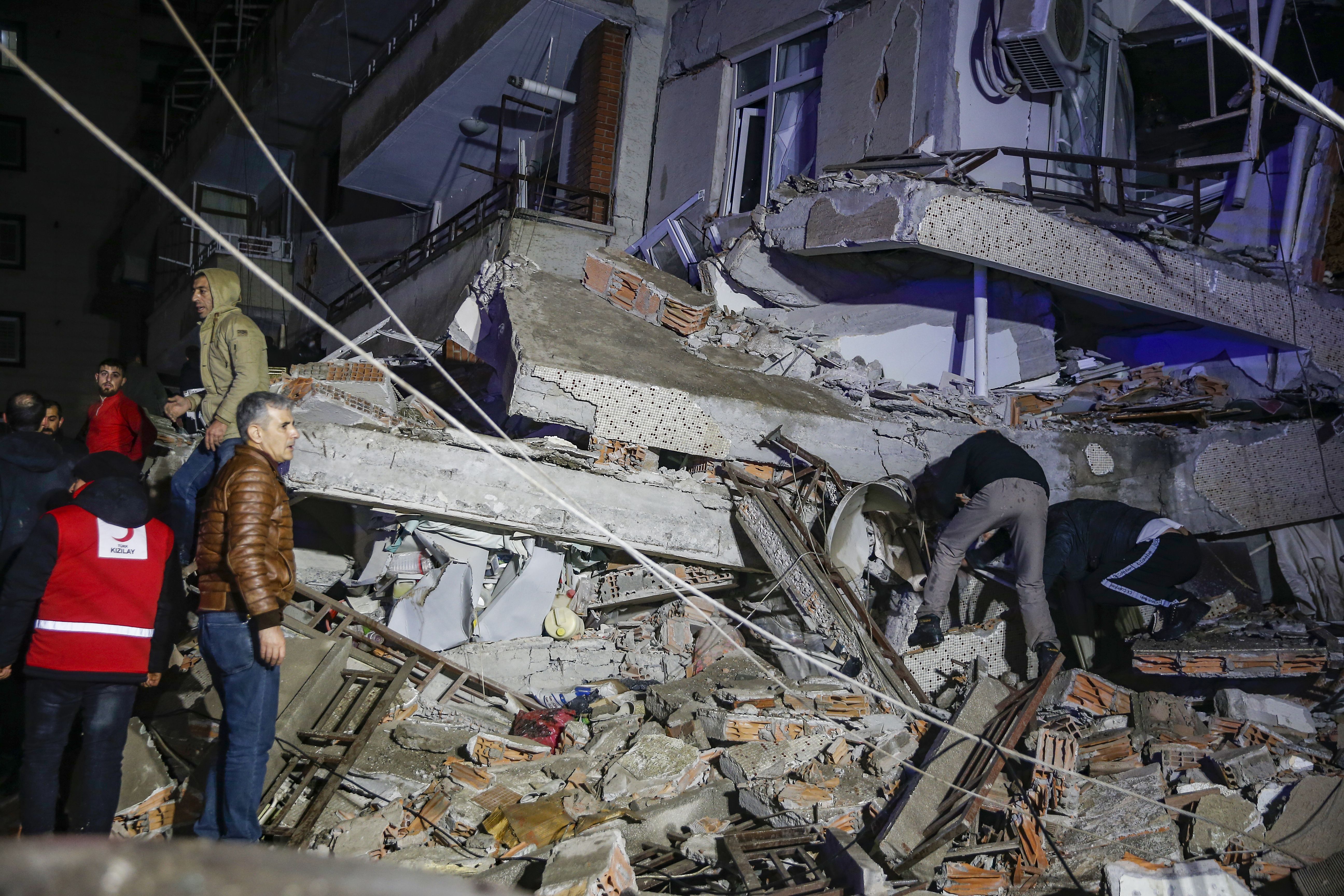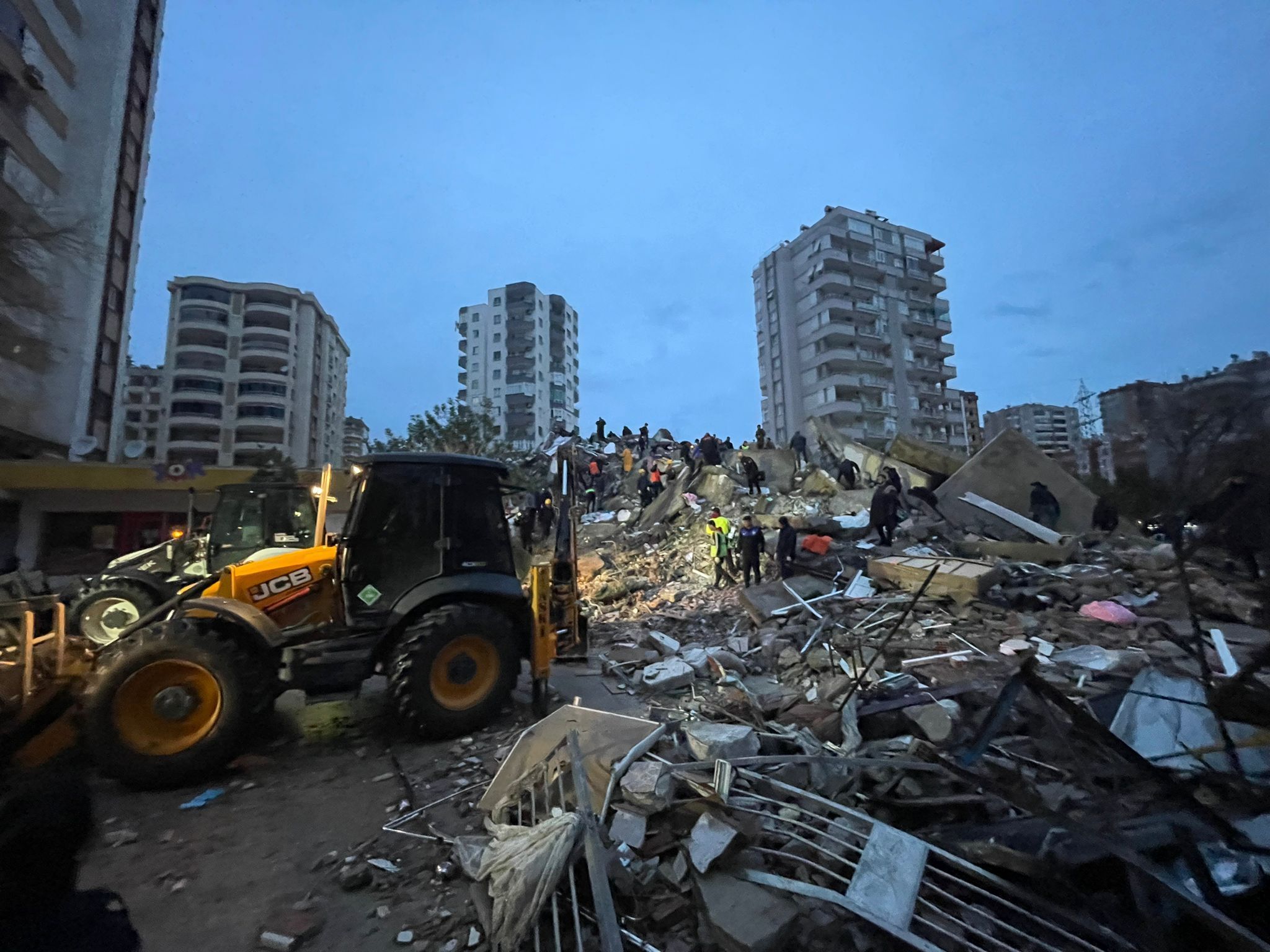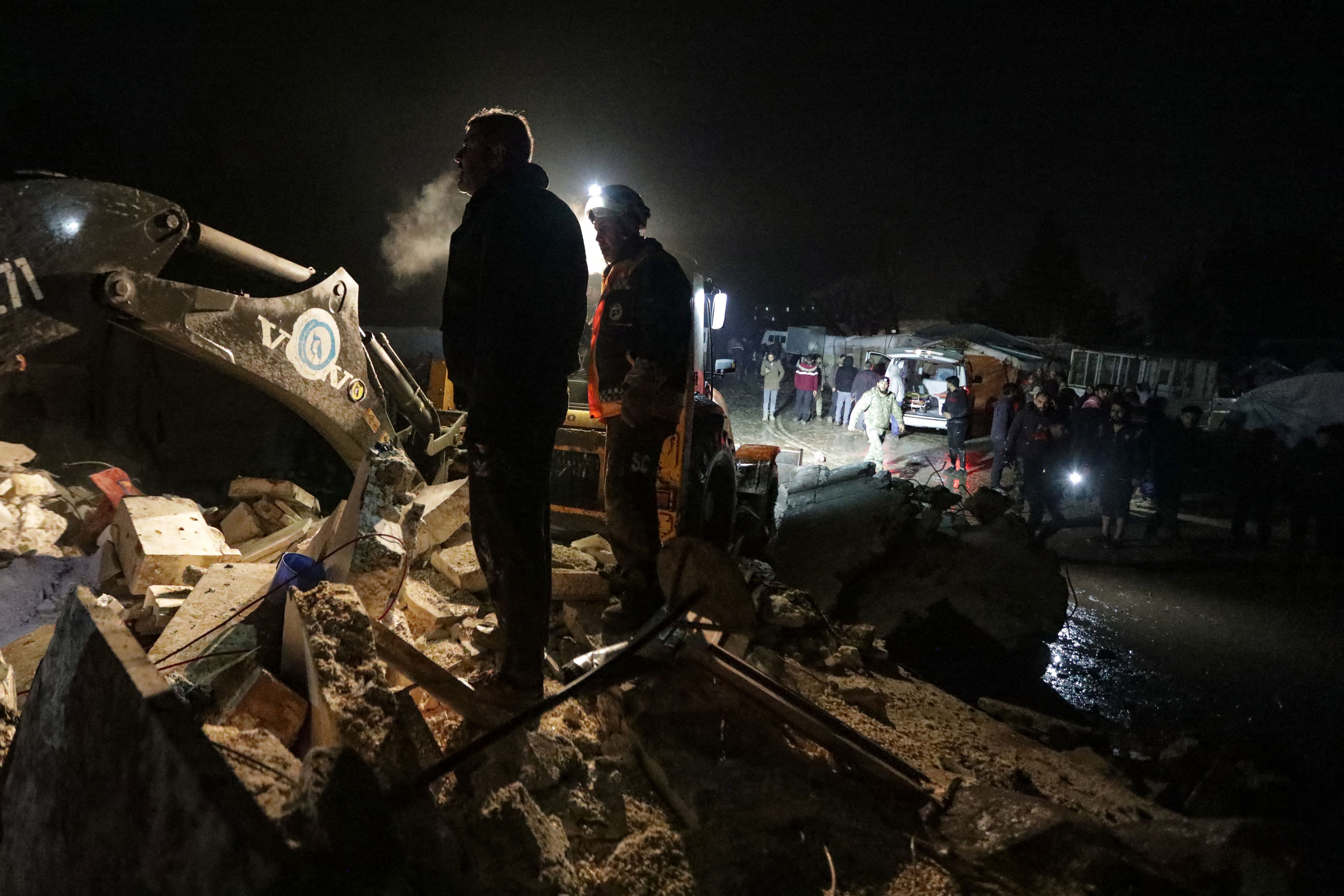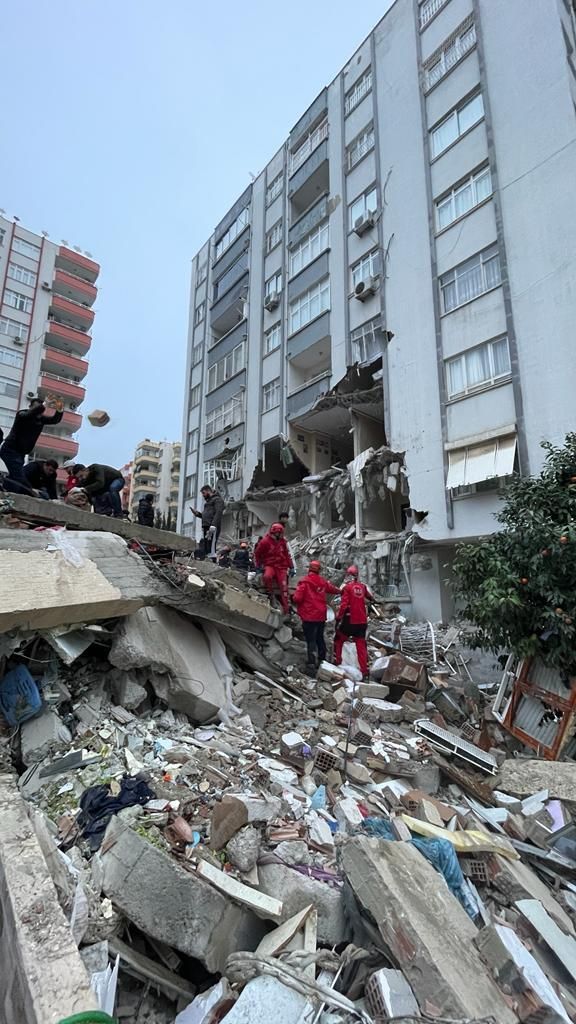 Go deeper: For Syrians, quake is "another devastating blow" after nearly 12 years of war
Editor's note: This article has been updated with additional details throughout.
Go deeper