Big barrier to Black representation in Congress rapidly declines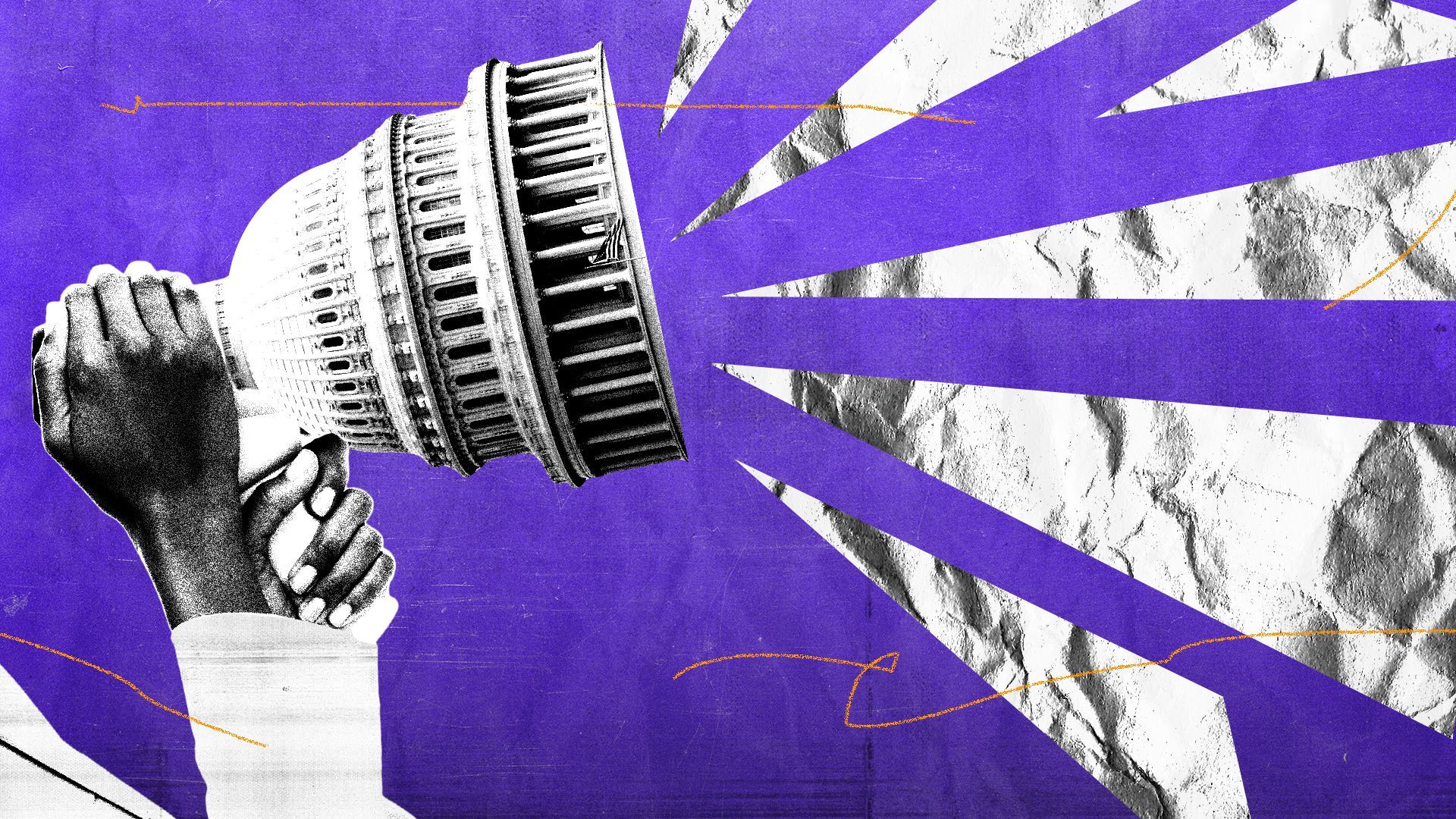 Of the 60 Black lawmakers elected to Congress this year, 30 now represent states or districts with a plurality of white voters, according to an Axios analysis.
Why it matters: It marks a dramatic shift from the recent past, when most Black lawmakers hailed from majority-minority districts specifically drawn to elect them. In 2014, only eight (of 43) elected Black lawmakers were from plurality-white states or districts.
The November election results showed that a historic barrier to Black representation in Congress — namely white voters refusing to support African-American candidates — is rapidly declining.
Most of the 30 Black lawmakers representing majority or plurality-white districts are Democrats (25). But Republicans elected five Black members of Congress, all from states and districts with majority-white constituencies. Their recruiting class in 2022 marked the largest number of African American candidates in history.
The 118th Congress also features the largest number of Black lawmakers in history. But their growing ideological diversity is creating some new internal tensions.
Republican lawmakers championed the fact that Black lawmakers from each party — Minority Leader Hakeem Jeffries (D-N.Y.) and Byron Donalds (R-Fla.) — were being considered for House speaker. (Donalds offered his name as Republicans struggled to secure the votes to elect Speaker Kevin McCarthy.)
But that historic moment irritated progressive Rep. Cori Bush (D-Mo.), who called the conservative Republican lawmaker "a prop" in a tweet. "Despite being Black, he supports a policy agenda intent on upholding and perpetuating white supremacy," she wrote.
Between the lines: The Congressional Black Caucus, whose membership is exclusively Democrats, also has faced divisions between its older members, who mostly hail from safe districts, and a newer cadre of lawmakers who represent swing seats in diverse districts and have a broader outlook.
Sen. Raphael Warnock (D-Ga.), the first Black senator to represent Georgia, focused on his bipartisan outreach during his heated re-election campaign against Republican Herschel Walker in November.
Rep. Emilia Sykes (D-Ohio), a 37-year-old freshman who was the Democrats' leader in the Ohio House, represents one of the biggest battleground districts in the country. The district's home base of Summit County — including Akron and its suburbs — is mostly white.
The CBC also is divided between outspoken progressives such as Reps. Ilhan Omar (D-Minn.) and Ayanna Pressley (D-Mass.), who often challenge party leadership, and pragmatists in leadership, led by Jeffries and former House Whip Jim Clyburn (D-S.C.).
Zoom in: The Supreme Court will decide this spring whether to maintain protections against racial discrimination in drawing congressional districts' boundaries.
A lower court found that Alabama's maps violated the Voting Rights Act of 1965 because only one of the state's seven districts is majority Black — not representative of the state's African American population, which is 27% of Alabama's residents.
Conservatives have questioned whether those protections need to remain in place, given the increasing willingness of white voters to support Black candidates.
The bottom line: Partisanship is a powerful driving factor in politics today, sometimes more than race.
Voters are less polarized by racial identity than they were in 2012, enabling Republicans to make small inroads with Hispanic, Black and Asian American voters in recent elections.
But as the Washington Post's Perry Bacon Jr. noted in a 2021 FiveThirtyEight piece, voters are still "very polarized by attitudes about racial and cultural issues."
Go deeper