Black entrepreneurship booms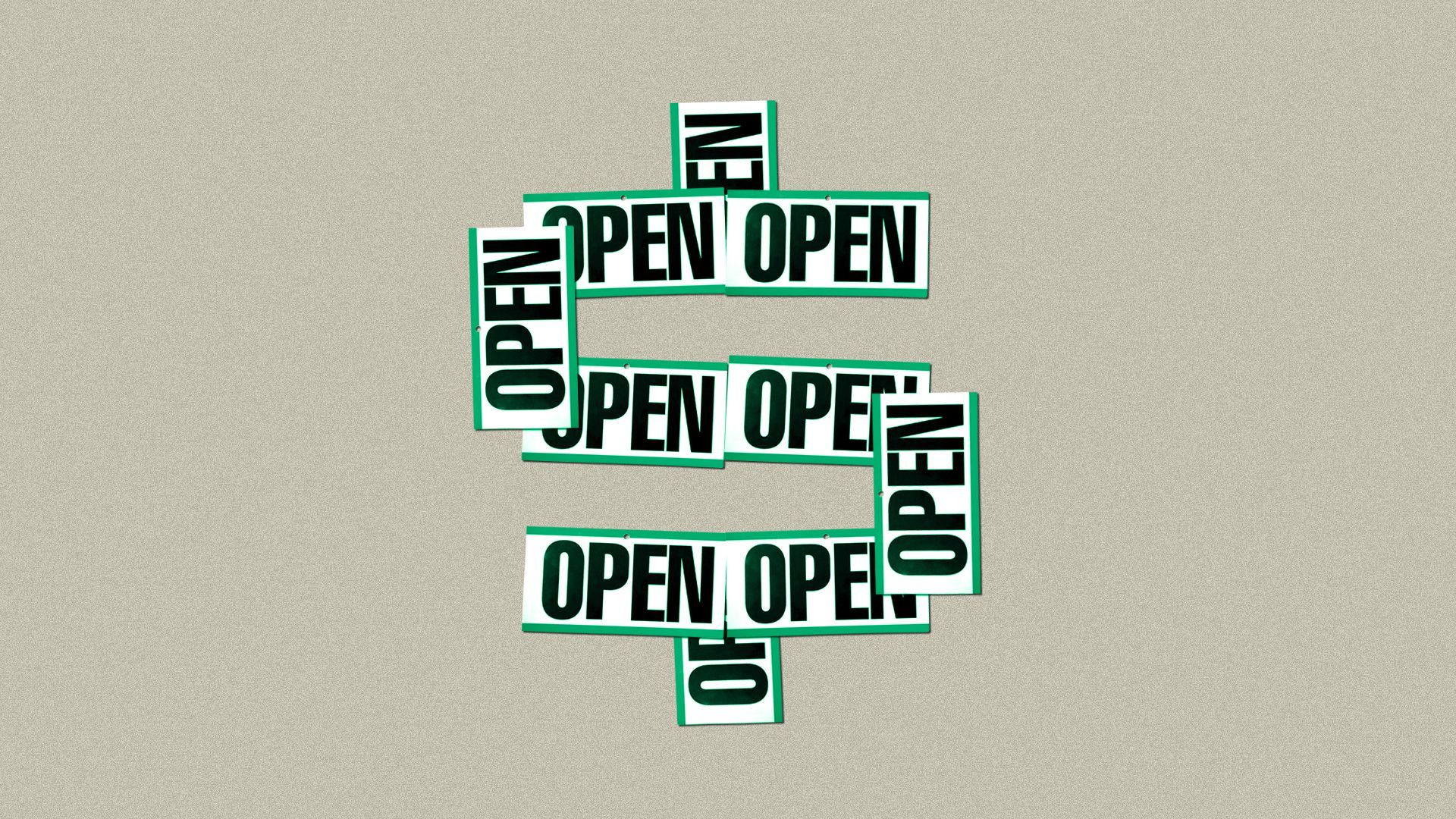 In 2020, Black-owned small businesses were closing twice as fast as other businesses. But now they've bounced back harder.
The big picture: The last couple of years have ushered in a Black entrepreneurship boom.
In 2021, Black-owned businesses were started at the fastest clip in 26 years, The Washington Post reports.
The number of Black business owners was 28% higher in the third quarter of 2021 than it was pre-pandemic, U.S. News and World Report notes, citing a University of California, Santa Cruz analysis.
Other groups are starting more businesses, too. The number of white business owners was 5% higher in 2021's third quarter than pre-pandemic, and the number of Latino entrepreneurs was 19% higher. But the biggest change is in Black communities.
What's happening: Many Black entrepreneurs across the country used federal stimulus checks to start businesses.
The top sector where Black owners are creating businesses is health care, Andre Perry of the Brookings Institution tells NPR. Many of the startups are in home health care, contact tracing or vaccine distribution.
Reality check: Although many Black entrepreneurs are starting businesses, most of these startups are micro-businesses, where the owner is also the sole employee, Perry tells Axios.
Black people represent 14% of the U.S. population, but just 2% of owners of employer firms, which are businesses that employ people, he says.
"Wealth is the major driver," Perry says. Employer firms are bigger and require more capital than many Black small business owners have access to due to racial disparities in who gets loans.
But the effect of the stimulus investment in Black communities can be a lesson, Perry notes.
"We shouldn't just say we need to invest in people during a pandemic," he says. "We should see this as a sign that people who have been locked out of certain markets want the same for their families as people who have had opportunities."
"We saw it in real time."
Go deeper