U.S. tracking suspected Chinese surveillance balloon flying over nation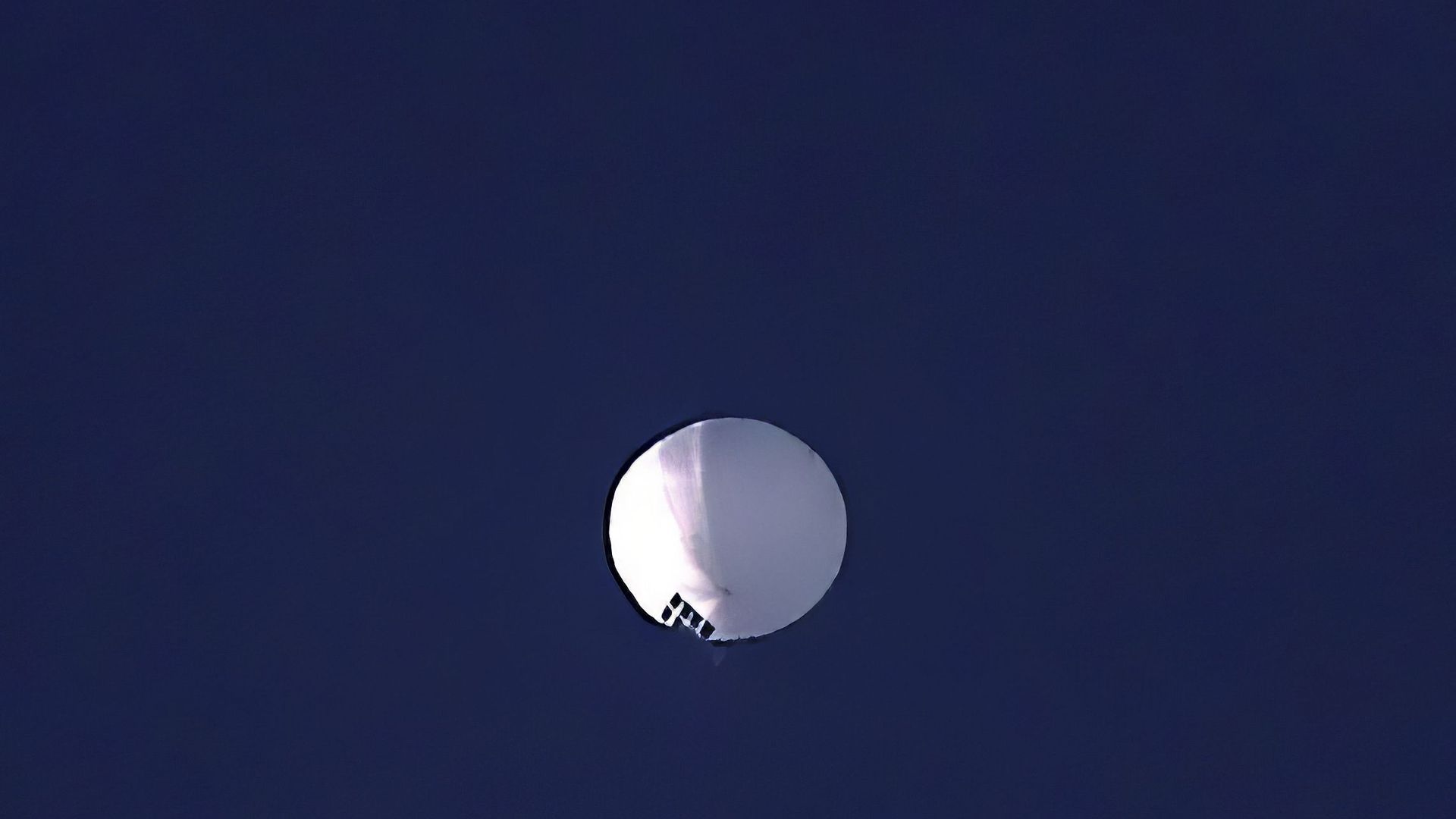 U.S. officials are tracking a suspected Chinese surveillance balloon that's flying over the continental United States.
Driving the news: Pentagon press secretary Brig. Gen. Pat Ryder confirmed in a statement on Thursday that the balloon was "traveling at an altitude well above commercial air traffic and does not present a military or physical threat to people on the ground."
The government acted immediately to make sure it did not collect sensitive information, according to Ryder.
The Canadian Armed Forces said in a statement late Thursday it was monitoring "a potential second incident," but "Canadians are safe and Canada is taking steps to ensure the security of its airspace" as its intelligence agencies work with American partners.
The North American Aerospace Defense Command (NORAD) said in a statement on Thursday night it was continuing to "track and monitor" closely the "high-altitude surveillance balloon."
Between the lines: A senior defense official said the U.S. has "very high confidence" that it's a Chinese balloon flying over sensitive areas to collect information, the Los Angeles Times reports.
Military and defense leaders discussed shooting it out of the sky but ultimately decided against it, according to NBC News, which first reported the news.
The big picture: If confirmed to be a Chinese surveillance balloon, it would be one of Beijing's most aggressive intelligence-gathering attempts in recent years.
The surveillance balloon was seen flying Wednesday in the northern U.S. over Montana after going over Canada and the Aleutian Islands, per multiple reports.
What they're saying: China's Foreign Ministry said Friday that it's "verifying the facts" and urged the U.S. to handle the situation in a "cool-headed way."
"China is a responsible country, and we act in accordance with international law. We have no intention to violate other countries' sovereignty and airspace," Foreign Ministry spokesperson Mao Ning said at a regular news conference.
Editor's note: This article has been updated with comment from NORAD, the Canadian Armed Forces, China's Foreign Ministry and further context.
Go deeper