Exclusive: OSTP official Alondra Nelson to step down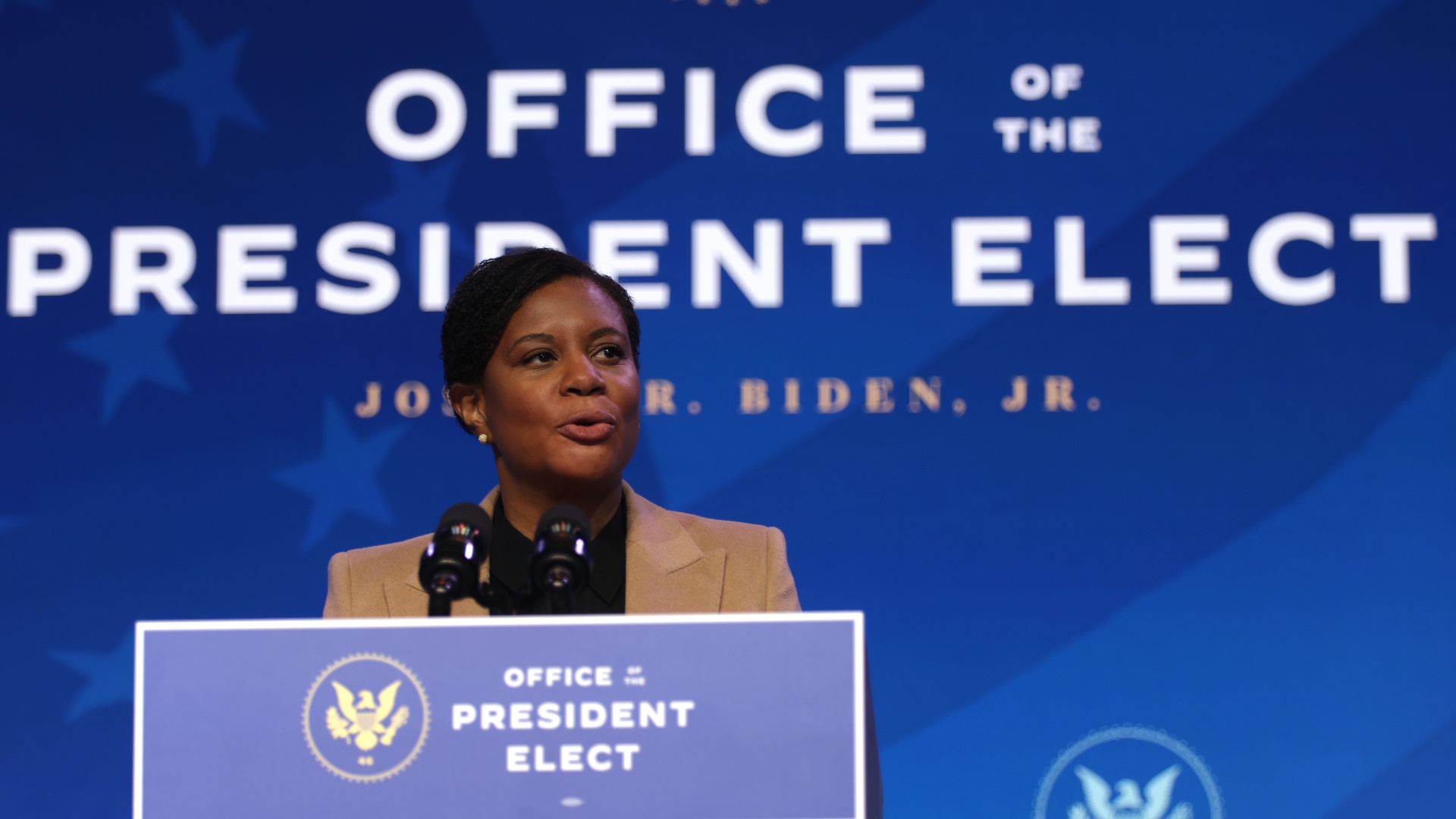 Alondra Nelson, who served as the first woman of color to lead the White House Office of Science and Technology Policy earlier in the Biden administration, is set to step down from her current post as a deputy director at OSTP on February 10, she told Axios exclusively in an interview.
Driving the news: Nelson is leaving the White House after two years to return to the Institute for Advanced Study in Princeton, N.J.
Nelson led the OSTP Science and Society team, which had been newly created under Biden, and led all of OSTP for eight months after Eric Lander resigned last February.
What they're saying: "We have landed some really big planes over these two years, and we're in really good shape," she said. "It's a good moment to step away with some work launched that's on the way to becoming implemented, and leave that work for others to do."
"Alondra Nelson stepped in to lead U.S. science and technology policy at a key moment, and she delivered," Biden deputy chief of staff Bruce Reed told Axios. "She has been a critical voice on equity, civil rights, and opportunity for all Americans. Her impact in this White House will far outlast her time in this building."
The big picture: Nelson led work on artificial intelligence, in addition to rolling out more rigorous scientific research for developing federal policies, making publicly funded research available to the public and boosting STEM programs.
Details: Nelson's team was behind the Blueprint for an AI Bill of Rights, which laid out principles for design, use and deployment of automated systems, focusing on principles including fighting algorithmic discrimination, data privacy, notice and explanation of how systems work and the right to human alternatives.
"The space of automated systems and AI policy moves very quickly, and we really can't be on the sidelines," she said. The popularity of ChatGPT and other generative AI programs being available to the public "is probably going to be a real shift in how people engage with technology and their day-to-day lives."
The big picture: AI is still unregulated at a federal level at a time of rapid advancement, and there's only so much the White House can push forward in the absence of federal laws.
Nelson said the ultimate hope is for Congress to pass laws governing AI, but that the country "is in a stronger place than we were two years ago."
As AI systems becomes more prevalent, Nelson said there are big questions around the sources of AI's data and whether it's representative: "Part of how we restore trust in government and engender trust in new and emerging technologies is being able to be honest with the American public about the upsides and the downsides," she said.
Zoom out: Nelson said it was important for her as the first woman of color to lead OSTP to include "all of the communities you need to be at the table in the innovation space," since historically, the world of science and technology policy has often left out women and people of color.
Nelson said she thinks her perspective "helped marginalized communities... more deeply invest and believe in the power of democracy and innovation."
Go deeper