Biden science adviser Eric Lander resigns after violating workplace policy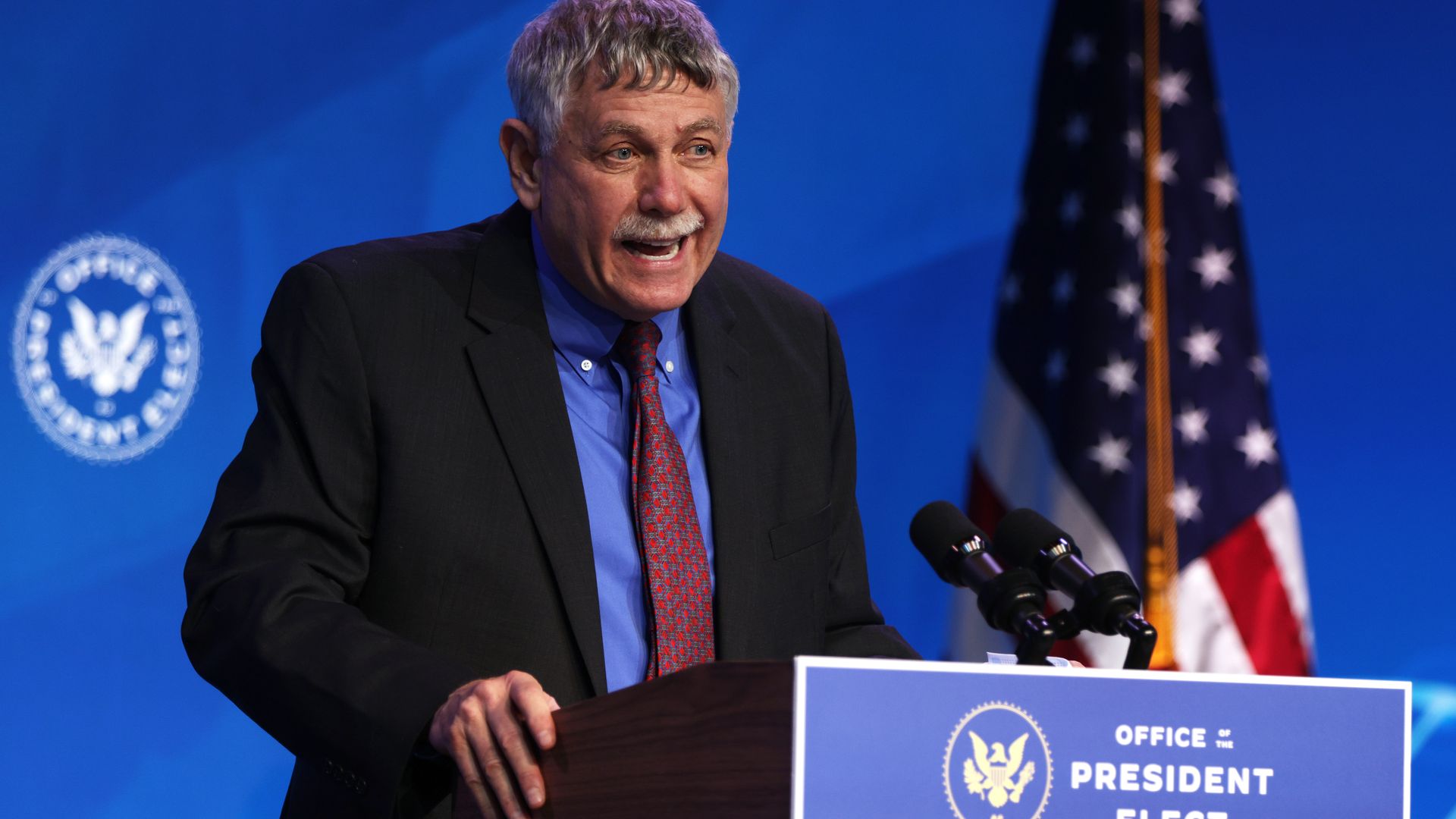 Biden science adviser Eric Lander resigned from his position on Monday after an investigation found that he violated the Biden administration's workplace policy, the White House confirmed.
Why it matters: An investigation found that Lander violated the White House's workplace policy and "corrective action" was taken, according to an Office of Science and Technology Policy (OTSP) spokesperson. Investigation recordings and documents obtained by Politico show that Lander bullied his former general counsel, among others.
He later apologized for speaking to OSTP staff in "a disrespectful or demeaning way."
Lander is the first person of Cabinet rank to resign or be let go in the Biden administration.
Flashback: President Biden warned staffers and appointees on his first day in the White House last year to treat everyone with respect, or else "I will fire you on the spot."
What they're saying: "It has been a great honor to serve as your Science Advisor and to work with the extraordinarily talented career and non-career colleagues at the Office of Science and Technology Policy," Lander wrote in his letter to Biden.
"I am devastated that I caused hurt to past and present colleagues by the way in which I have spoken to them," he said.
"That was never my intention. Nonetheless, it is my fault and my responsibility."
His resignation will take effect no later than Feb. 18, per the letter.
"The President accepted Dr. Eric Lander's resignation letter this evening with gratitude for his work at OSTP on the pandemic, the Cancer Moonshot, climate change, and other key priorities," White House press secretary Jen Psaki said in a statement Monday night.
"He knows that Dr. Lander will continue to make important contributions to the scientific community in the years ahead."
Between the lines, via Axios' Andrew Freedman and Hans Nichols: The OSTP under Lander has been involved in everything from overseeing climate science and energy research to setting the course for next-generation investments in quantum computing, AI and pandemic preparation and response.
If the search for a replacement drags long enough, it's possible the candidate will face confirmation hearings from a Republican Senate.
For the record: Lander was scheduled to testify before the House's health subcommittee on biomedical research on Tuesday, but his appearance was canceled late Monday.
The big picture: In a note to OSTP staff over the weekend, Lander said: "It's my responsibility to set a respectful tone for our community. It's clear that I have not lived up to this responsibility. ... It is never acceptable for me to speak that way."
A White House spokesperson told Axios on Monday that a "full and thorough investigation was conducted pursuant to the Safe and Respectful Workplace Policy."
It initially appeared that Lander would remain in his position. White House leadership met with Lander to "discuss the seriousness of the matter and the President's expectation that all staff interactions be conducted with respect."
"We take this incredibly seriously, and we are taking swift action to ensure that it doesn't happen again," the spokesperson added.
Worth noting: Lander's workplace behavior is not the scientist's first controversy to cause backlash, notes STAT News, which points to incidents including "his perceived slight of two women researchers who helped develop the gene-editing technology CRISPR."
Axios' Andrew Freedman contributed reporting.
Editor's note: This article has been updated with new details throughout.
Go deeper