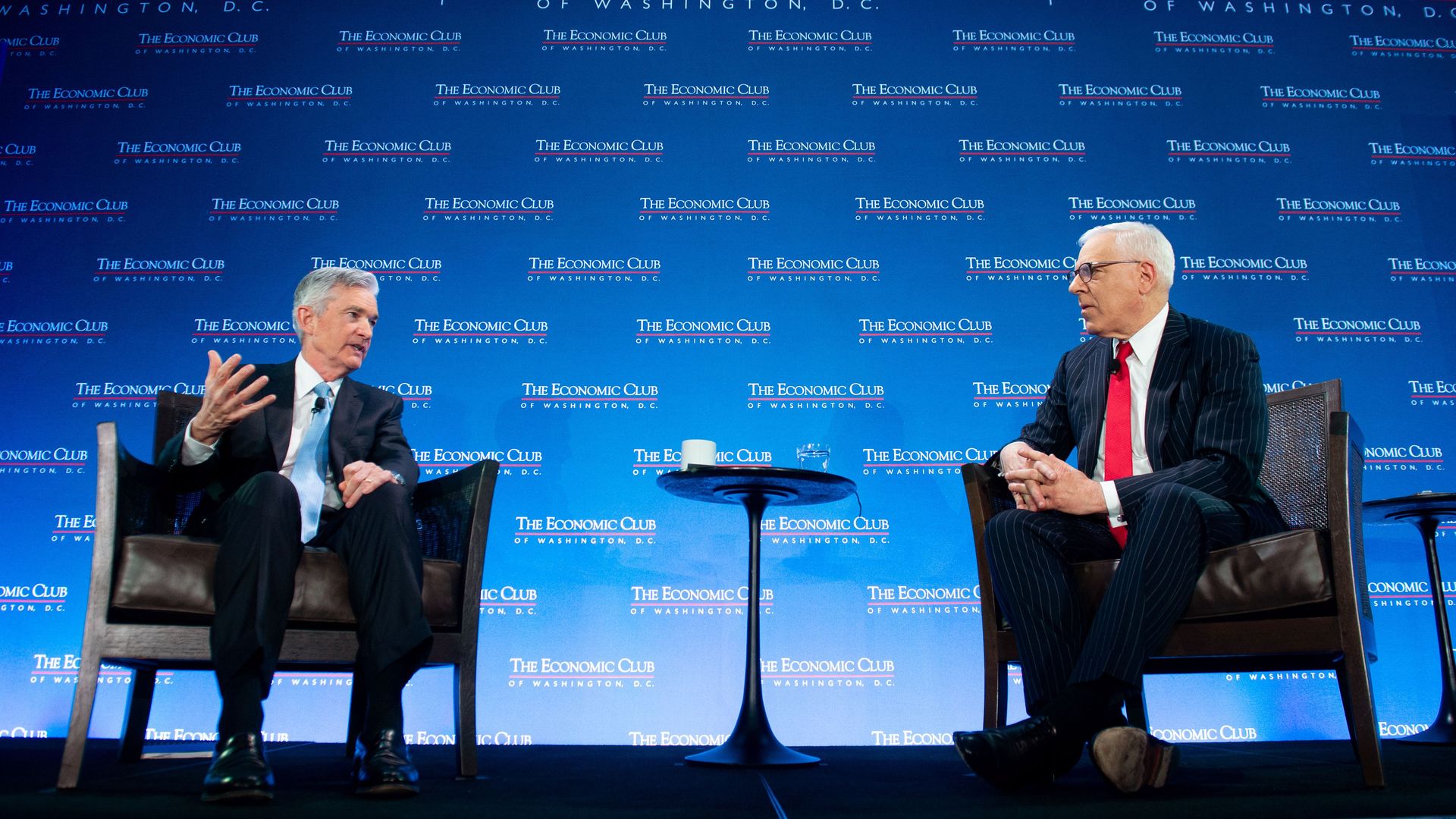 Just two days ago, Fed Chair Jerome Powell acknowledged that a "disinflationary process" was underway, which markets seized on as reason to believe rates won't get hiked by as much as some previously thought.
The jobs numbers reversed that perception, as traders and analysts assigned higher odds to continued rate hikes.
By the numbers: The yield on two-year Treasury securities was up a whopping 0.17 percentage points this morning, reflecting expectations that the central bank will push rates higher for longer than seemed likely before the jobs numbers.
The odds the Fed will raise rates at its May policy meeting rose from 30% yesterday to 55%, according to calculations based on futures prices from the CME Group.
What to watch: On Tuesday, Powell will appear at the Economic Club of Washington, where he can tweak his messaging, and convey whether the jobs numbers shifted the policy outlook as much as markets imply.
He is not scheduled to deliver prepared remarks at the event, but rather will be interviewed on stage. Powell is no stranger to using the Q&A format to signal a shifting policy stance, as Neil has seen firsthand.
The bottom line: The Fed often emphasizes the importance of not placing too much weight on any single data release. But this was a hard one to not take notice of.
Go deeper