Suspect in missing monkeys case arrested after alleged aquarium visit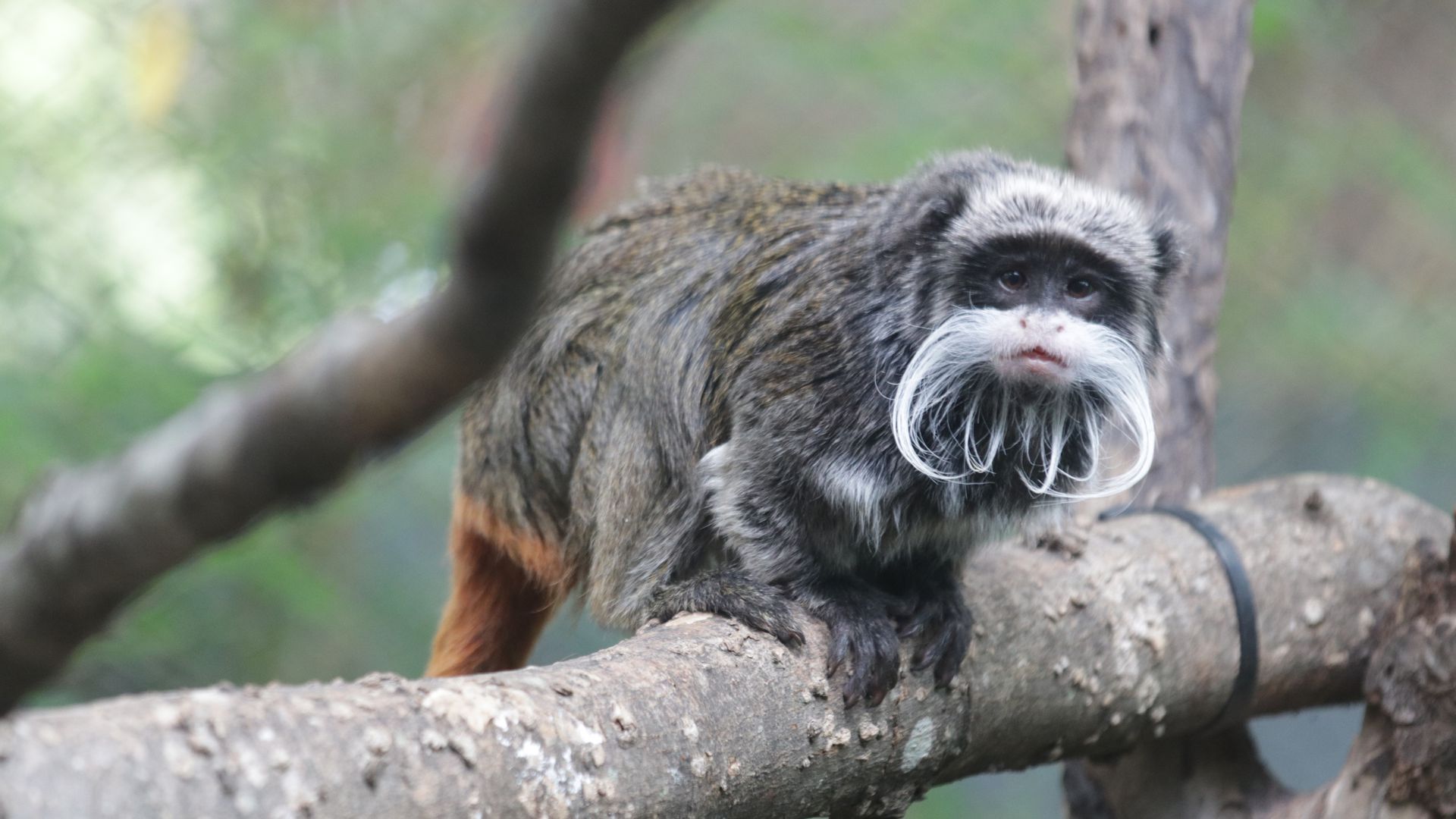 Police have arrested a man suspected in the disappearance of two emperor tamarin monkeys from the Dallas Zoo after he was spotted at another local animal attraction, officials said Friday.
Driving the news: Davion Irvin, 24, was arrested Thursday "in connection with the case involving emperor tamarin monkeys," Dallas police said in a statement, and was charged with six counts of animal cruelty for non-livestock.
Police say they made the arrest after they "received a tip Irvin was seen at the Dallas World Aquarium near animal exhibits."
When officers responded, they saw Irvin board a Dallas Area Rapid Transit train and later arrested him in the city's downtown area, police said.
Police also charged Irvin with two counts of burglary to a building in connection to the missing monkeys' case, as well as a January incident in which a clouded leopard escaped an enclosure at the Dallas Zoo.
Police said Irvin is also "linked" to a case involving langur monkeys. According to AP, the monkeys' enclosure was cut, but they did not escape.
What they're saying: Dallas World Aquarium spokesperson Waylon Tate said in a statement that Irvin allegedly stopped an employee "to ask questions regarding one of our animals."
The worker "immediately recognized Mr. Irvin from prior reporting on the incident involving the suspected theft of two emperor tamarin monkeys," Tate said.
"The employee swiftly notified local authorities, and Mr. Irvin was later apprehended outside of and away from our facility," Tate added.
The questions centered around "means and ways to catch animals," NBC News reports, citing the police affidavit of Irvin's arrest warrant.
The big picture: The Dallas Zoo has been dealing with a number of strange incidents in the last month, including a clouded leopard escaping an enclosure and the zoo finding an endangered vulture dead with a strange wound, Axios Dallas reports.
The two emperor tamarin monkeys went missing earlier this week. They were found Tuesday in an empty home in Lancaster, which is about 20 minutes outside of Dallas.
"The investigation into the death of the vulture is ongoing and Irvin is not linked to this case at this time," Dallas police said Friday.
More from Axios:
Denver Zoo told to be on "alert" after Dallas disappearances
Missing monkeys latest in a string of strange events at Dallas Zoo
Go deeper