What the hidden STEM economy reveals about diversity in the workforce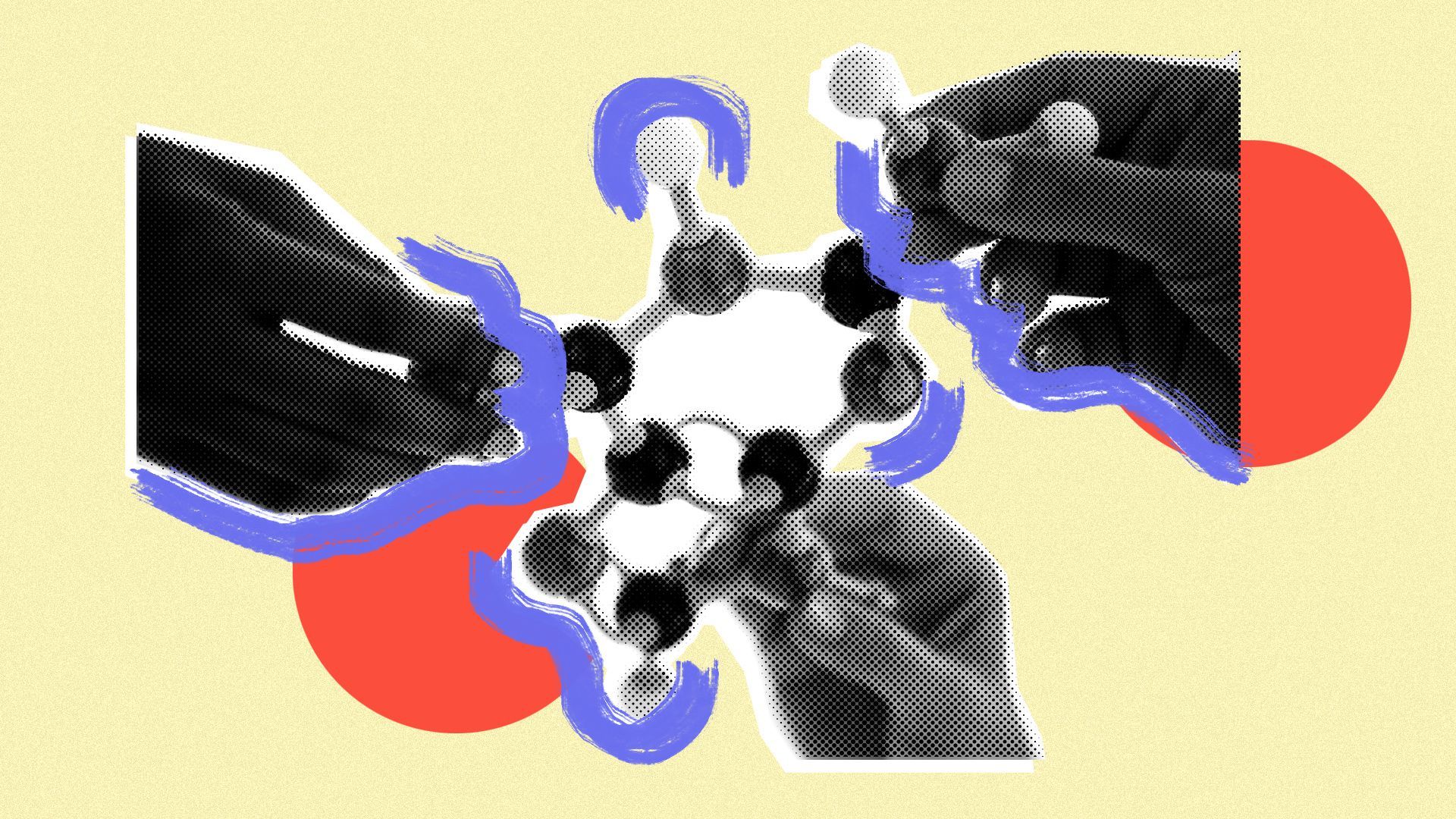 A new federal report describes a hidden economy of science and engineering jobs in the U.S. — and reveals persistent inequities within it.
The big picture: There's been heavy investment — in the U.S. and other countries — in developing a STEM (science, technology, engineering and mathematics) workforce to fuel economies, improve quality of life and protect national security.
For workers, it's a potential opportunity: The STEM workforce is projected to grow faster than all occupations in the next decade.
But access to the typically higher-paying STEM jobs — and the agenda-setting power they can wield in boardrooms — has been limited for Black, Hispanic and other workers of color and for people with disabilities.
What's new: The National Science Foundation's biennial "Diversity and STEM" report released this week expands the definition of a STEM job.
Previous analyses limited it to "white lab coat" jobs — engineers and scientists in the fields of math, computer science, biology, physics and social scientists — that typically require at least a bachelor's degree and earn an average of $90,000 per year.
But the new report includes science- and engineering-related (S&E) jobs that draw on STEM skills and expertise. These are health care workers, technologists, technicians, K-12 science teachers and others whose typical salary is $67,000 per year.
It also includes middle-skill STEM occupations — construction and maintenance jobs in areas like solar infrastructure and scientific instrumentation that require scientific or technical knowledge but not typically a bachelor's degree. The average salary for these jobs is $50,000.
By the numbers: When the authors re-analyzed 2011 data using the expanded definition, STEM workers as a percentage of the total workforce increased from 21% in that year to 24% in 2021.
The report found an increase in the number of STEM workers with a disability but the "proportion of these workers in the STEM workforce was unchanged from 2011 to 2021." Just 3% of the workforce reported having at least one disability.
In 2011, Black workers made up 7% of the STEM workforce and Hispanic or Latino workers made up 11%. That increased to 9% and 15%, respectively, in 2021.
Zooming in: They found 44% of Black STEM workers were employed in S&E-related jobs.
And, 63% of Hispanic or Latino STEM workers and 52% of American Indian or Alaska Native workers held middle-skill jobs.
46% of STEM workers with at least one disability worked middle-skill jobs compared to 38% without a disability.
What they're saying: "You can be a part of the STEM workforce on a practical level," says Amy Burke, head of the analysis team at the National Center for Science and Engineering Statistics at NSF that produced the report.
"It doesn't necessarily come at the cost of a four-year degree, which has been very prohibitive" for a lot of people, she adds.
Other occupations can be an entry point and can help to build a STEM base and skill set that can potentially be "a launching pad" for more, she says.
The big question: How?
People can grow and learn in some professions, and over time earn more money. But others require a degree or accreditation to advance. Without it, "you'll never be quite eligible for some of the roles that we need Black and brown people in, like chief information officers and chief technology officers," says Janeen Uzzell, chief executive officer of the National Society of Black Engineers (NSBE).
Higher education institutions and industry need to "create better pathways, and that's what still continues to be missing in these conversations," says Rochelle Williams, chief program officer at NSBE.
"How do we really move the needle more than just 2% every couple of years? And we're not until this country gets real about racism," she says.
It's difficult to capture statistics about people with disabilities, says Debra Ruh, co-founder and executive chair of Billion Strong, an organization focused on bringing the communities of people with disabilities together and connecting them with corporations and opportunities in the workforce.
Some people don't report they have a disability or even know they do, she says.
She says she's more optimistic that progress is being made for people with disabilities in the STEM workforce but says companies need to make the technologies required for these jobs accessible — for example, software compatible with screen readers for people with visual impairments or communications software
"If we do not take the time to make all the technology and information systems fully accessible, we will leave out STEM workers with disabilities even though they have the skills and lived experiences," she says.
What to watch: The NSF has been criticized for not including sexual orientation in its large workforce survey. It recently announced it will begin to track gender identity among respondents.
Editor's note: This story has been corrected to show that Hispanic or Latino workers made up 11% of the STEM workforce in 2011, not 15%.
Go deeper