Marine vet gets 5 years in prison for assaulting officer at Capitol riot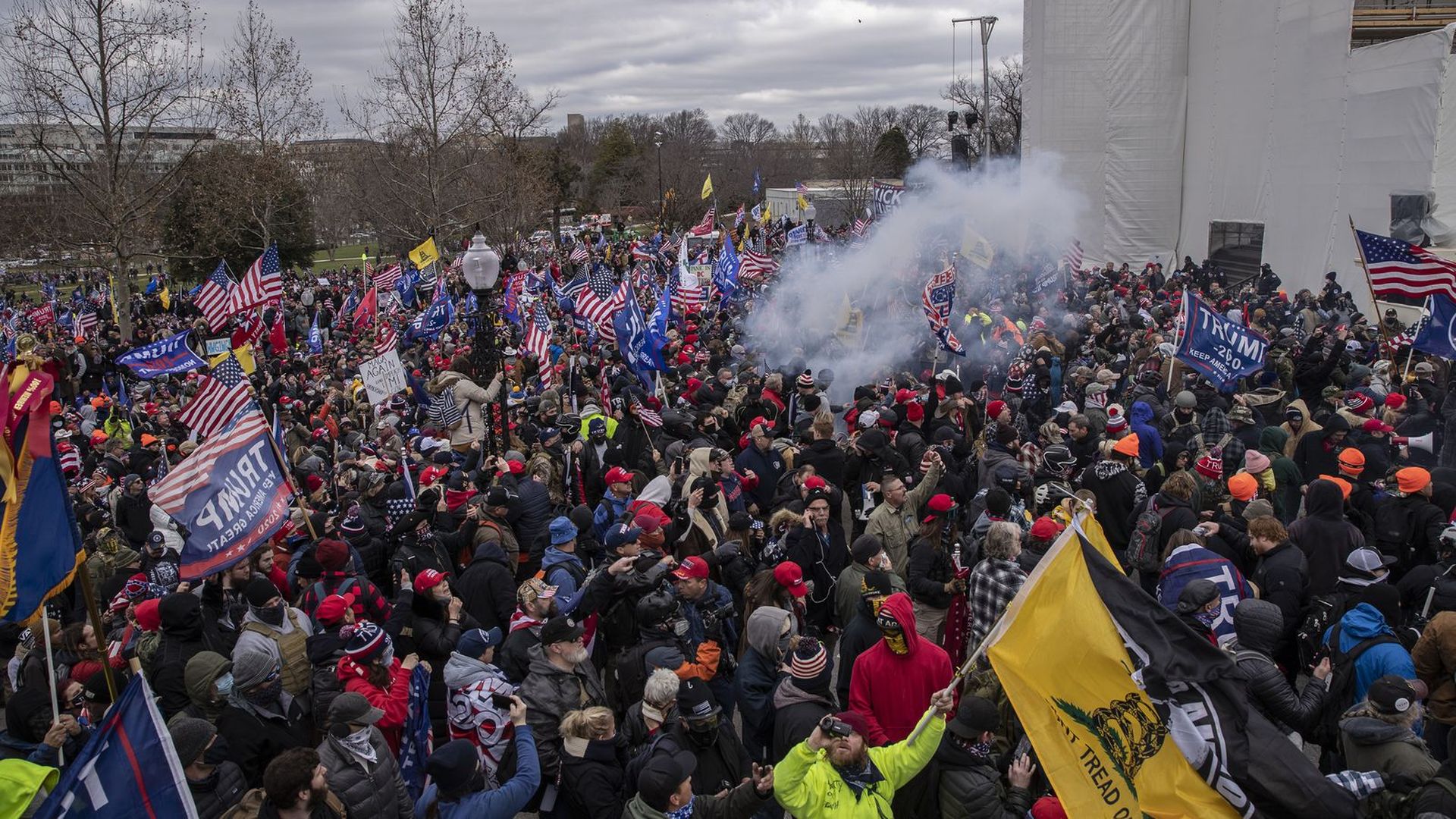 A federal judge sentenced a U.S. Marine Corps veteran to more than five years in prison on Wednesday for assaulting police officers with chemical spray during the Capitol insurrection, per multiple reports.
Driving the news: Daniel Ray Caldwell, 51, had pleaded guilty in September to assaulting law enforcement officers with a dangerous weapon during the U.S. Capitol riot on Jan. 6, 2021, per the U.S. Department of Justice.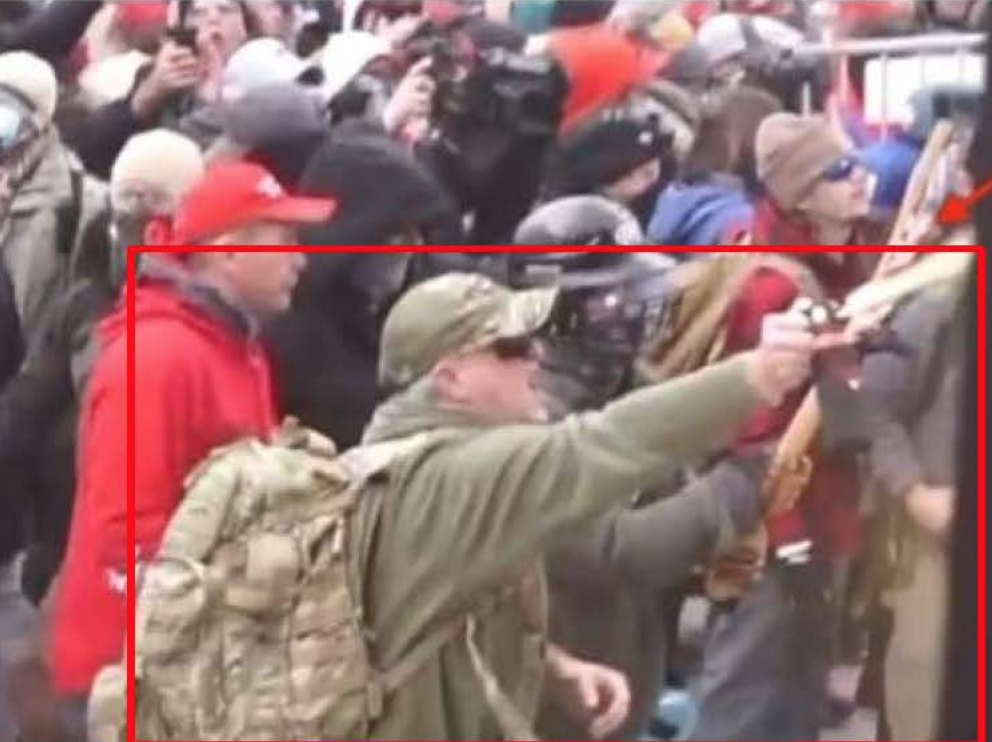 Details: U.S. District Judge Colleen Kollar-Kotelly sentenced Caldwell, who's from Dallas suburb The Colony, to 68 months in prison and ordered him to pay $2,000 in restitution for damages sustained at the Capitol, per WUSA9.
Prosecutors said Caldwell showed no remorse. His attorney argued his client had been remorseful, and that he is a "proud disabled military veteran" and what unfolded at the Capitol did not "define him as a person," according to the outlet.
Kollar-Kotelly called the spraying of the officers during the insurrection "intense" and said it impacted the line officers' physical and psychological trauma, Politico reported.
"You were an insurrectionist," Kollar-Kotelly told Caldwell, per Politico.
The big picture: More than 950 people have been arrested in nearly all 50 states for crimes related to the Capitol breach, including 284 individuals charged with assaulting or impeding law enforcement, according to the DOJ.
Nearly 40% of Jan. 6 defendants received prison sentences.
Go deeper