Samsung debuts Galaxy S23 smartphones, new laptops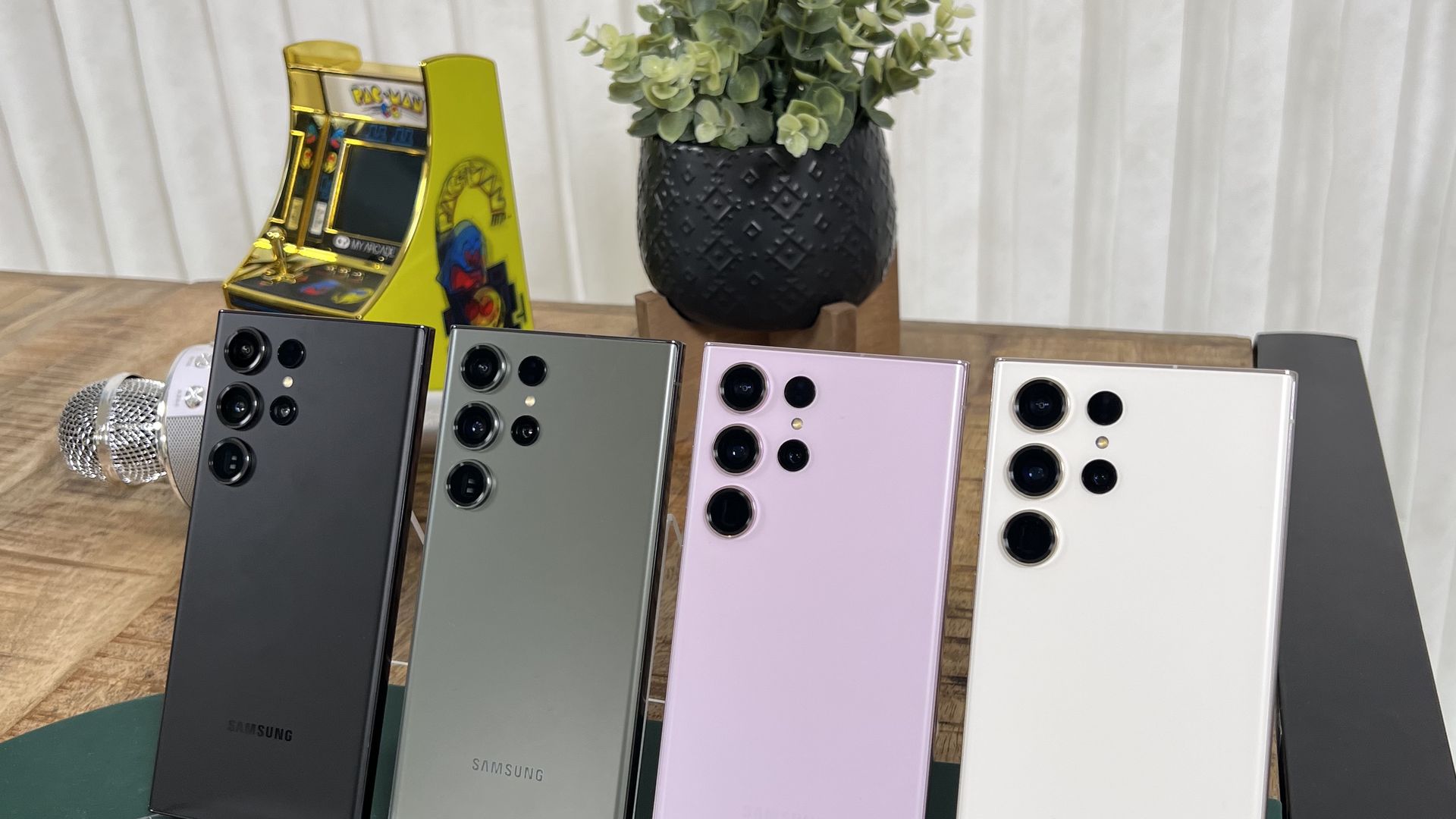 Samsung officially unveiled its Galaxy S23 family of smartphones Wednesday, boasting faster processors and an array of camera improvements. The company also introduced a range of new Galaxy Book laptops, including its first high-end Ultra model.
The big picture: Samsung, like other tech companies, faces a challenging market as it tries to launch new devices into a tough economy.
Details: The S23 will come in three families — Standard, Plus and Ultra — all powered by Qualcomm's latest Snapdragon 8 Gen 2 processor.
The top-of-the-line S23 Ultra features a 6.8-inch display, an S-Pen stylus and a whopping 200-megapixel main camera sensor, as well as two zoom lenses (10x and 3x) along with an ultrawide option. It starts at $1,199.99 with 256 GB of storage.
The mid-range S23+ model comes with a 6.6-inch display, starts at $999.99 and features a 50-megapixel main sensor, along with 3x zoom and ultrawide lenses.
The baseline S23 starts at $799.99 and comes with a 6.1-inch display along with the same camera options included with the plus model.
All three S23 families feature an updated 12-megapixel front-facing camera, and all models come in four color options (lavender, green, cream and black) and will be available starting Feb. 17.
Meanwhile, Samsung is also hoping to give its laptop business a boost by having the Galaxy Book line share a stage with the flagship smartphones.
Though still an upstart in laptops, Samsung last year expanded the number of countries where it sells the Galaxy Book from 13 countries to 21 and hopes to sell this year's line in even more places.
Samsung vice president Mincheol Lee told Axios that the goal is for people to associate the Galaxy brand with high-end Windows PCs in much the same way it has become synonymous with Android phones. The initial targets are content creators and those who already use a Samsung smartphone.
"We want to lock them in our ecosystem," Lee said via a translator.
Go deeper