GOP Rep. Nancy Mace keeps getting "called to the principal's office"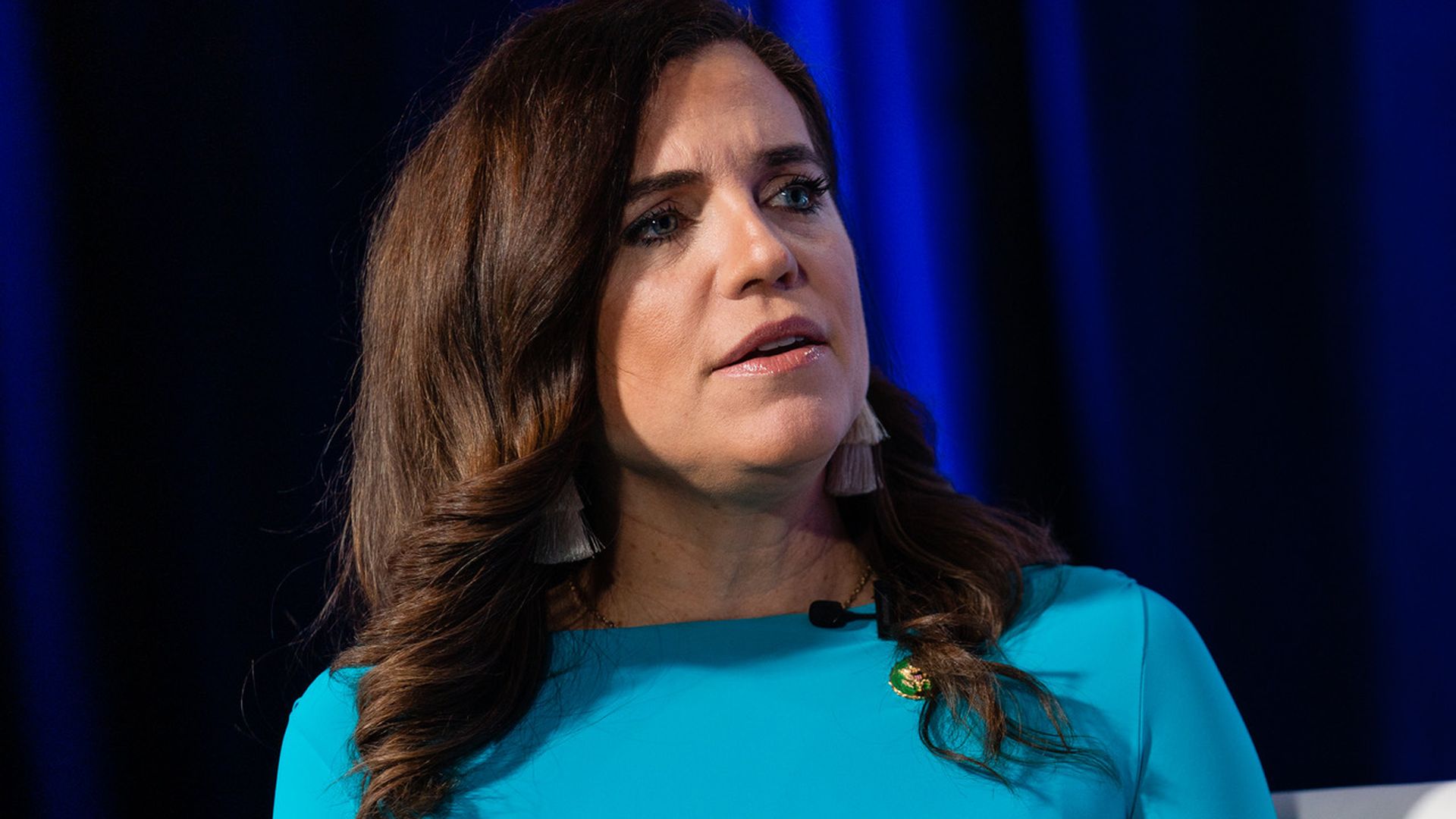 Rep. Nancy Mace (R-S.C.) on Wednesday signaled she's been repeatedly chastised by House Republican leadership for her recent willingness to buck the party line in public comments.
Why it matters: It's the latest example of just how fragile House Speaker Kevin McCarthy's (R-Calif.) position is as he leads a narrow majority.
What she's saying: At an Axios News Shapers event, Mace told Axios' Eugene Scott she's been repeatedly "called to the principal's office" for her vocal intra-party critiques.
"I've been called to the principal's office quite a lot. Sometimes it's the vice principal's office. And I got called to the principal's office this week."
The comments come as Mace is openly opposing McCarthy's efforts to kick Rep. Ilhan Omar (D-Minn.) off the Foreign Affairs Committee over her past antisemitic remarks. Omar apologized in 2019.
Mace told Axios on Tuesday that she's had "a lot of people reach out" about her position on Omar, including a one-on-one meeting with McCarthy on Monday. She said she's holding firm on her "no" vote: "I don't care how much pressure people put on me."
Mace has also been criticizing the GOP conference's moves on abortion.
Axios has reached out to McCarthy's office for comment.
Mace cited the Omar vote as an example of what frustrates her most about her party:
"The infighting we have going on. I mean we have a vote today about ousting a member of Congress from their committee. We are just delaying and distracting from what we should be working on," she said. "We're distracted by partisanship and politics right now."
She also said her party is ignoring moderate voters and warned that will lead to electoral consequences.
The backdrop: Mace, who made a splash in her first few days on the job in 2021 by vocally opposing the decertification of Electoral College votes on Jan. 6, has grown more emboldened in her second term.
In the 2022 midterms, she beat Trump-endorsed primary challenger Katie Arrington by 8 points and won the November election by 14 points.
What caught our eye: Mace's comments on Wednesday were reminiscent of how right-wing Rep. Marjorie Taylor Greene (R-Ga.), now a McCarthy favorite, used to describe her interactions with leadership.
Greene said at a rally in May 2021 that she got "chewed out quite a few times" by her own side for forcing recorded votes on bills that would've otherwise passed unanimously, telling the crowd she was told to let things "pass quietly."
According to the New York Times, when Greene was called in to meet with GOP leadership over her incendiary comments, she would privately tell friends, "Uh-oh, I've been called to the principal's office."
Go deeper