Scoop: Israel conducting policy review of its response to Ukraine war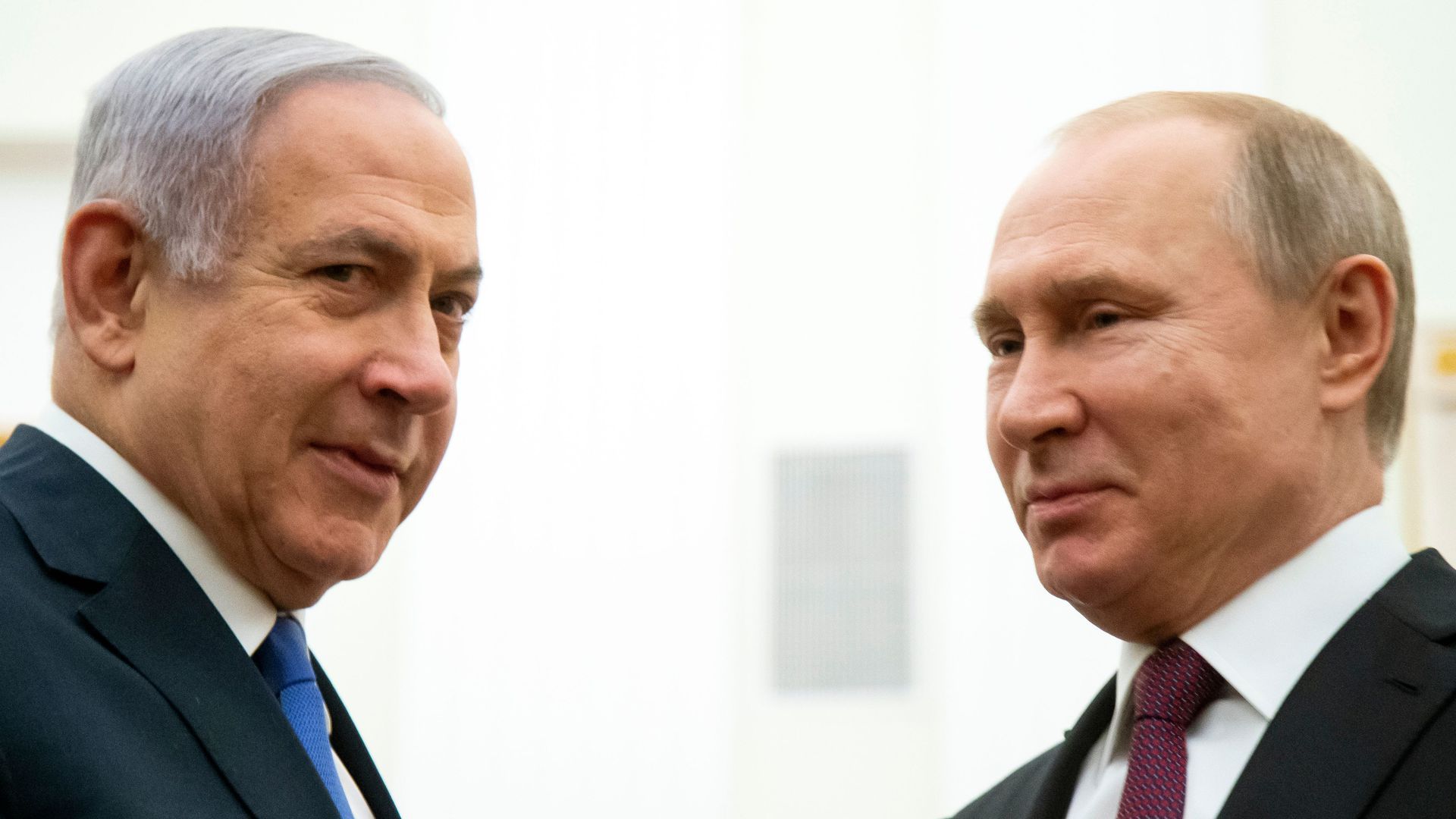 The new Israeli government is conducting a policy review of its response to the Russian invasion of Ukraine and the possibility of supplying defensive weapon systems to Kyiv, three Israeli officials told Axios.
Why it matters: Israel is under growing pressure from the Biden administration, members of the U.S. Congress and other Western governments to provide military aid like missile defense systems to Ukraine.
But Israel has so far rejected most U.S. and Ukrainian requests to provide advanced and defensive weapons to Kyiv over concerns that such a move could create tension with Russia and harm Israeli security interests in Syria.
The big picture: The formation of the new Israeli right-wing government raised concerns that it will take a more pro-Russian line due to the close relationship Israeli Prime Minister Benjamin Netanyahu previously had with Russian President Vladimir Putin.
Behind the scenes: Shortly after returning to the Prime Minister's Office, Netanyahu ordered a policy review on the Russia-Ukraine war, Israeli officials said.
The officials said the policy review is being led by the National Security Council with input from the Defense and Foreign ministries and the Mossad.
On Monday, Netanyahu told Blinken that Israel is conducting a policy review on the issue and stressed his government is not going to do less than the previous government when it comes to helping and supporting Ukraine, the Israeli officials said.
A senior Israeli official said the Biden administration understands Netanyahu is not going to move the needle toward Russia.
State of play: The Biden administration in recent weeks asked Israel for the old Hawk anti-aircraft missiles it has in storage in order to transfer them to Ukraine, as Axios previously reported.
A senior Israeli official said there is a growing group of officials inside the Israel defense establishment and intelligence community who want to see if Israel can help Ukraine militarily without creating a rift with Russia. For example, allowing third parties to transfer some Israeli-made systems to Ukraine.
The official stressed, however, that it's unlikely the policy review will end with a dramatic shift and certainly not a decision to supply Ukraine with Israeli missile defense systems.
What to watch: Israeli Foreign Minister Eli Cohen told Blinken on Monday that he will travel soon to Kyiv, meet his Ukrainian counterpart Dmytro Kuleba and reopen the Israeli Embassy there.
This will be the first visit by an Israeli minister to Kyiv since the Russian invasion and the first visit by a foreign minister from the Middle East.
Go deeper