Judge to decide fate of ex-Minneapolis officer charged in Floyd's murder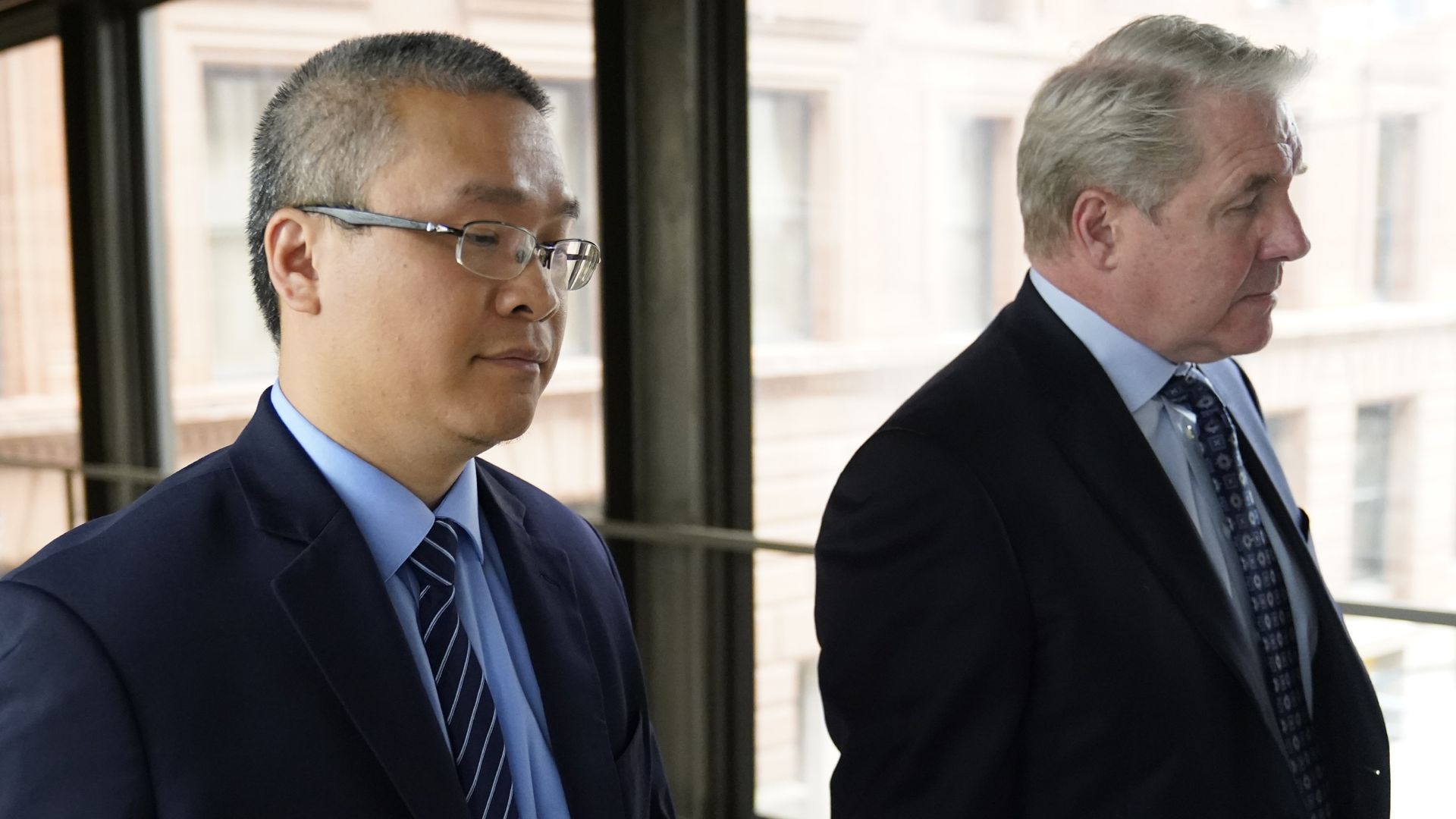 Former Minneapolis officer Tou Thao's attorney argued in a court filing Tuesday that his client is innocent and should be acquitted of all state charges in the murder of George Floyd, including aiding and abetting murder and manslaughter.
The big picture: Thao, who held back bystanders while his fellow officers restrained Floyd as he died, is the last of the four former Minneapolis officers to face judgement for the killing.
Floyd's death sparked nationwide protests against police brutality and other police-related killings of black men.
Thao, who has maintained his innocence, agreed to a trial by stipulated evidence, meaning he waived his right to a jury and to testify. A judge will decide the verdict.
What they're saying: The defense argued that Thao did not intend for his actions to help former officer Derek Chauvin commit a crime, and that based on his training and experience, "Thao reasonably believed that Floyd could be experiencing excited delirium."
Thao's attorney also claimed in his closing arguments that the state failed to prove guilt beyond a reasonable doubt.
Prosecutors argued that Thao "acted without courage and displayed no compassion," despite having nearly nine years of experience on the job and knowing "that the officers' prone restraint could kill."
"The short of it: Tou Thao did not want to follow the proper protocol, and George Floyd died," the state said in its closing argument.
Background: After a separate federal civil rights trial, J. Alexander Kueng and Thao, along with former officer Thomas Lane, were convicted last year of violating Floyd's civil rights by failing to intervene as Chauvin kneeled on Floyd's neck for over nine minutes.
Go deeper: 3 ex-officers convicted in federal civil rights trial over George Floyd's killing
Go deeper