Derek Chauvin asks appeals court to void George Floyd murder convictions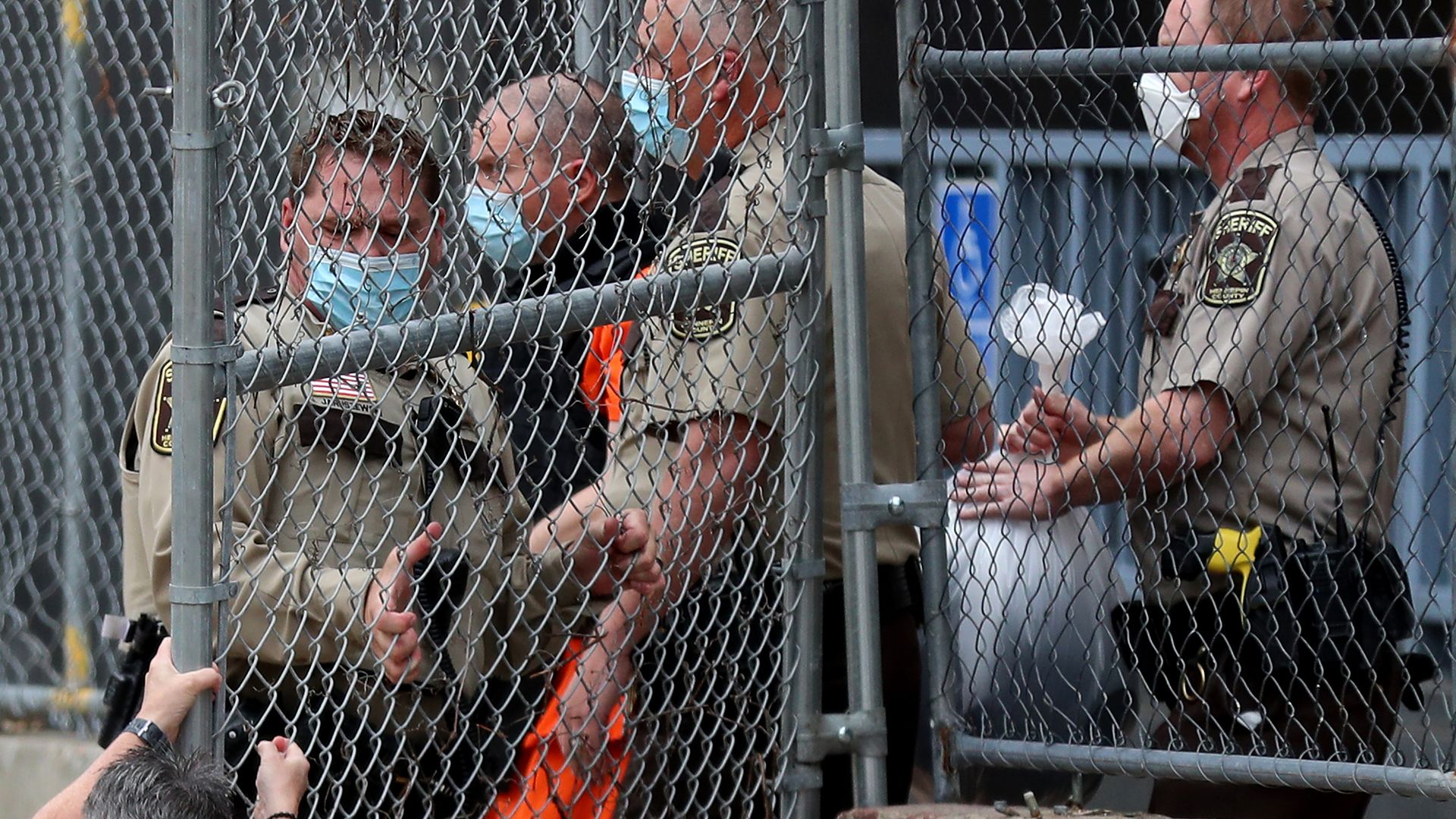 A lawyer for former Minneapolis police officer Derek Chauvin asked a Minnesota Court of Appeals to throw out the three convictions against Chauvin in the 2020 murder of George Floyd on Wednesday.
Why it matters: After hearing arguments from Chauvin's lawyer and prosecutors Wednesday, a member of the three-judge panel hearing the appeal said the court would issue a ruling on Chauvin's murder convictions within 90 days, according to AP.
A Minnesota jury found Chauvin guilty of second-degree murder, third-degree murder and second-degree manslaughter in Floyd's murder in April 2021. Judge Peter Cahill sentenced him to 22.5 years in prison in June of that year.
Floyd, who was Black, was killed on May 25, 2020, after Chauvin, who is white, pinned Floyd to the ground with his knee on his neck for 9 1/2 minutes.
Video of Chauvin holding his knee on Floyd's neck as Floyd pleaded that he couldn't breathe sparked global protests in 2020 over police brutality and racism.
Chauvin also pleaded guilty to two federal civil rights charges in December 2021 and was sentenced to 21 years in prison over those convictions in July 2022.
The big picture: Chauvin's lawyer, William Mohrman, told the appeals panel that the convictions against the former police officer should be voided because legal errors prevented him from receiving a fair trial, according to AP.
Mohrman argued that Chauvin's trial should have been out of Minneapolis because of publicity and protest concerns.
The state, represented by special attorney Neal Katyal, argued before the judges that Chauvin received "one of the most transparent and thorough trials in our nation's history" and said the overwhelming publicity of Floyd's death made moving the trial out of Minneapolis pointless.
Go deeper: Ex-Minneapolis officer sentenced to 3.5 years over George Floyd charges
Editor's note: This story has been updated with details throughout.
Go deeper