Mossad plays key role in keeping Chad-Israel relations alive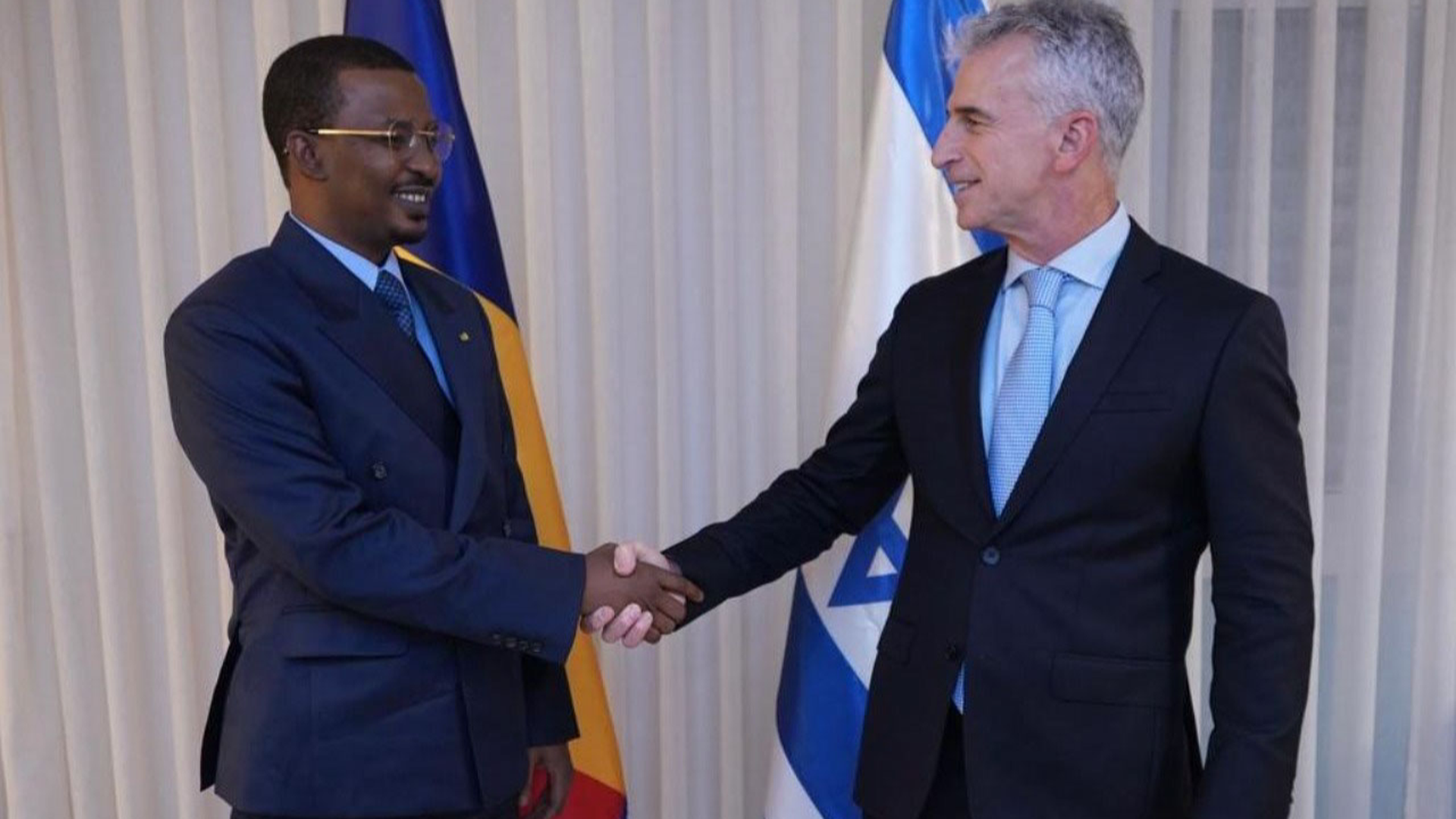 Chad's interim President Mahamat Idriss Déby after arriving in Jerusalem announced on Wednesday that his country will open an embassy in Israel — the latest step in the two countries' efforts to normalize relations.
Why it matters: Forty-seven years after Chad, a Muslim-majority nation, cut ties with Israel, the two countries in January 2019 reestablished diplomatic relations. But after former President Idriss Déby Itno, the current leader's father who ruled the country for 30 years, was killed in April 2021, relations with Israel cooled down.
That's largely because Mahamat Idriss Déby took a more careful approach to the normalization process, Israeli officials say.
"When Déby became the new leader of Chad, he looked at the relations with Israel more as a burden than an asset and we worked slowly to convince him to warm relations," an Israeli official told me.
Behind the scenes: Déby's visit to Israel this week was organized by the Mossad, which has taken the lead in handling the delicate and fresh relationship to prevent it from collapsing, Israeli officials told me and the Mossad confirmed in a statement.
This included bringing the current president's brother and right-hand person, Abdelkarim Idriss Déby, to Jerusalem for a secret visit in 2021, according to three Israeli officials.
Over the last year, the Mossad has had an ongoing engagement with the two brothers. "The relations were on life support and the Mossad managed to resuscitate it," one official told me.
In the first public sign that relations were again warming, an Israeli diplomat presented his credentials to Déby last May.
After the new Israeli government was sworn in, Mossad director David Barnea invited Déby to visit Israel and meet with Israeli Prime Minister Benjamin Netanyahu.
Israeli officials told me that two weeks ago, Barnea traveled secretly to N'Djamena to meet with Déby and his brother to finalize the date of the visit.
Israeli officials say the visit was kept secret until Deby landed in Israel this week due to concerns that countries like Algeria would press Déby not to go.
What's next: Israeli officials hope that the renewed momentum with Chad will send a message to other Arab and Muslim countries in the region like Niger and Sudan to renew the efforts to establish formal relations with Israel.
"I am very hopeful that additional leaders in the Middle East and Africa will be inspired by this important agreement [between Chad and Israel] and will advance their relations with Israel," Barnea said in a statement.
"The Mossad will continue to take all possible action to advance ties with each country and element in which it is in the State of Israel's interest to aspire to an agreement and peace with it," he added.
Don't forget: Israeli officials say they saw the reestablishment of relations with Chad as one of the initial steps that created the atmosphere that brought about the Abraham Accords, which led to normalization agreements between Israel and several Arab countries, 18 months later.
Go deeper