Biden to meet Jordan's King Abdullah amid escalating tensions in Middle East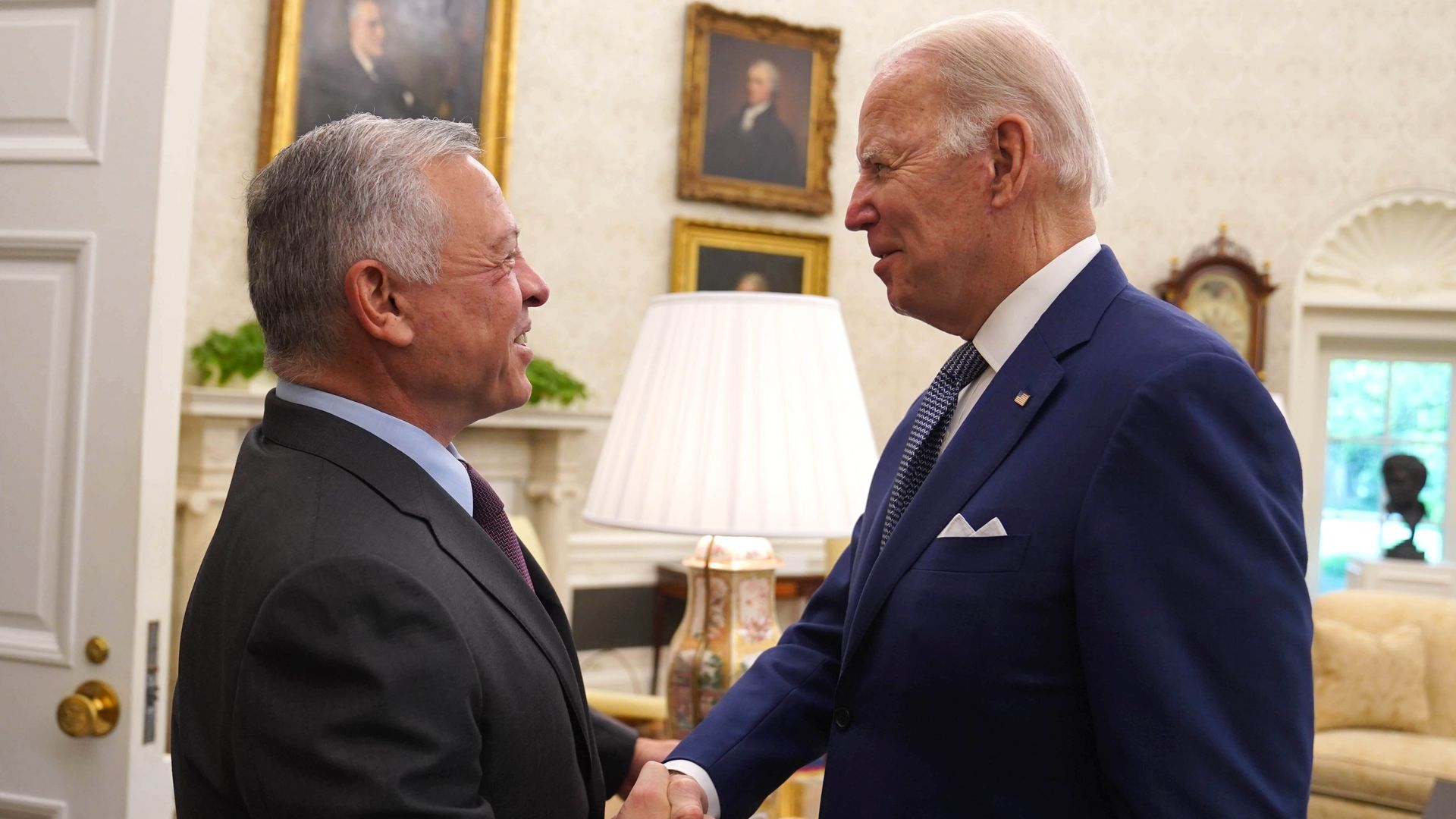 President Biden will host Jordan's King Abdullah II for a private lunch at the White House on Thursday, a spokesperson for the National Security Council confirmed to Axios.
Why it matters: Thursday's visit, the king's third to the White House since Biden assumed office, comes amid rising tensions in the occupied West Bank and Jerusalem.
Abdullah's last visit to the White House in May 2022 also took place amid rising tensions in Jerusalem.
Driving the news: The Jordanian Royal Court said the talks between the king and Biden will cover ways "to bolster the strategic partnership between Jordan and the U.S. through expanding cooperation across various sectors."
The Royal Court also said the king will discuss with Biden the latest regional developments connected to the Israeli-Palestinian conflict and the importance of the U.S. role in urging calm in the region.
The big picture: The ramifications of the Ukraine crisis in the Middle East will also be discussed.
The economic crisis in Jordan has been exacerbated by rising oil and grain prices due to the war in Ukraine.
State of play: On Tuesday, Abdullah met with congressional leaders, including House Speaker Kevin McCarthy, and thanked them for U.S. financial aid to Jordan.
According to a statement by the Royal Court, the king stressed the need to restore calm in the West Bank and stop further escalation.
Last week, the king hosted Israeli Prime Minister Benjamin Netanyahu in Amman. It was the first meeting between the two leaders, whose relationship had been strained when Netanyahu was last in power, since June 2018.
Go deeper