Trauma support in high demand from companies amid relentless wave of tragedies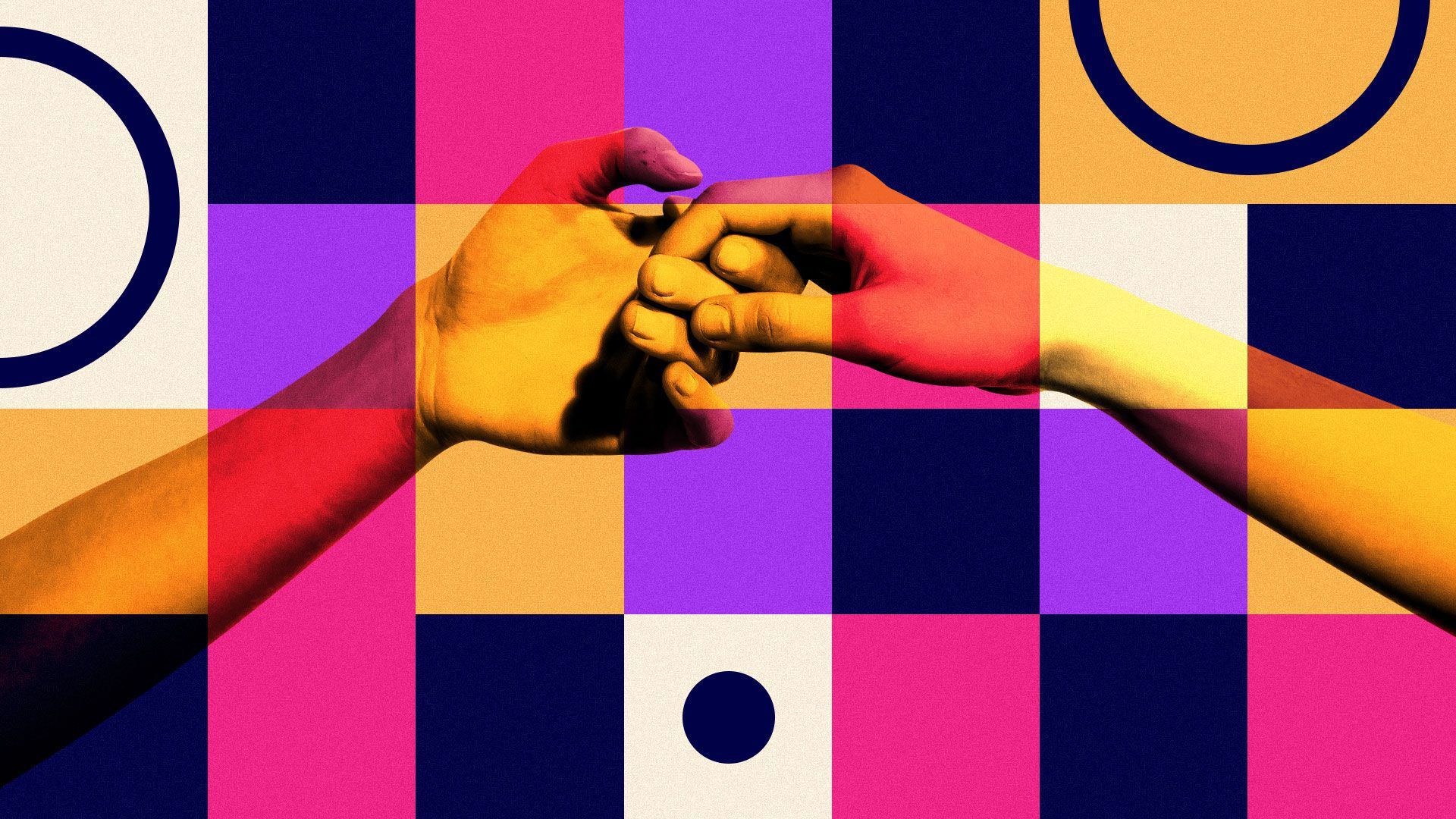 Mental health professionals are seeing an increase in requests from companies for trauma support training.
Why it matters: From self-care practices to recognizing the physiological impacts of trauma, more organizations have realized that workers can't just be expected to handle the trauma on their own, according to Ruth Yeo-Peterman, a resilience programming trainer with the Center for Victims of Torture.
By the numbers: An overwhelming majority of employers (91%) surveyed through wellness management platform Wellable say they expect to invest more in mental health programs for employees this year.
That's up from 66% pre-pandemic, in 2018.
State of play: Sources of stress on U.S. workers go well beyond the pandemic.
The country has seen more than 39 mass shootings so far this year in fewer than 30 days.
And last week provided yet another example of police brutality with the release of a video showing the "inhumane" and fatal beating of 29-year-old Tyre Nichols.
What they're saying: "We're experiencing a lot of compounded trauma," says Nicole Weis, director of community training and empowerment at the Lyda Hill Institute for Human resilience.
"We're also still reacting from the pandemic. We're reacting from global climate crises. We're reacting from the economy ... the war in Ukraine — there's all of these compounding stressors on us," says Weis.
Between the lines: Trauma is defined by an experience — isolated or ongoing —that impacts someone's sense of control and quality of health, Yeo-Peterman explains.
Secondary, or vicarious trauma, is a unique experience of taking on someone else's trauma through exposure to or information about it.
Injustices within workplaces and organizations can compound traumatic stress, as well, so it's important to build in ways to deal with trauma on all those levels, she adds.
For people experiencing trauma, Yeo-Peterman advises taking to self-care with "little sips of practice."
"You don't have to drink the whole cup of tea at one time," she says. Taking little sips of care throughout the day can help make self-care sustainable.
Finding even small ways to feel like you can participate and take action within an organization, or in your life, can also help protect against the effects of trauma and help process it as well, she adds.
Managers and employers, Weis says, can offer space and boundaries, stay updated on resources for employees, and harness social support.
For example, giving time back to employees for their mental health by cancelling meetings; communicating when new therapy services become available; and getting teams together for fun outings or activities.
What to watch: "It's completely normal to feel distracted, to have trouble sleeping, to feel a little anxious" for a few days or weeks after an event has taken place, says Weis.
If it's been more than three or four weeks and things are still not feeling better or have gotten worse, you or your team may want to seek professional help, she adds.
Our thought bubble: Not all companies have the resources for employee mental health support. Not all managers are empathetic. If you're lucky enough to have either or both, please consider reaching out or placing yourself in the shoes of people who don't — especially as you interact with them.
Go deeper