Florida GOP lawmakers propose bill to eliminate concealed carry permit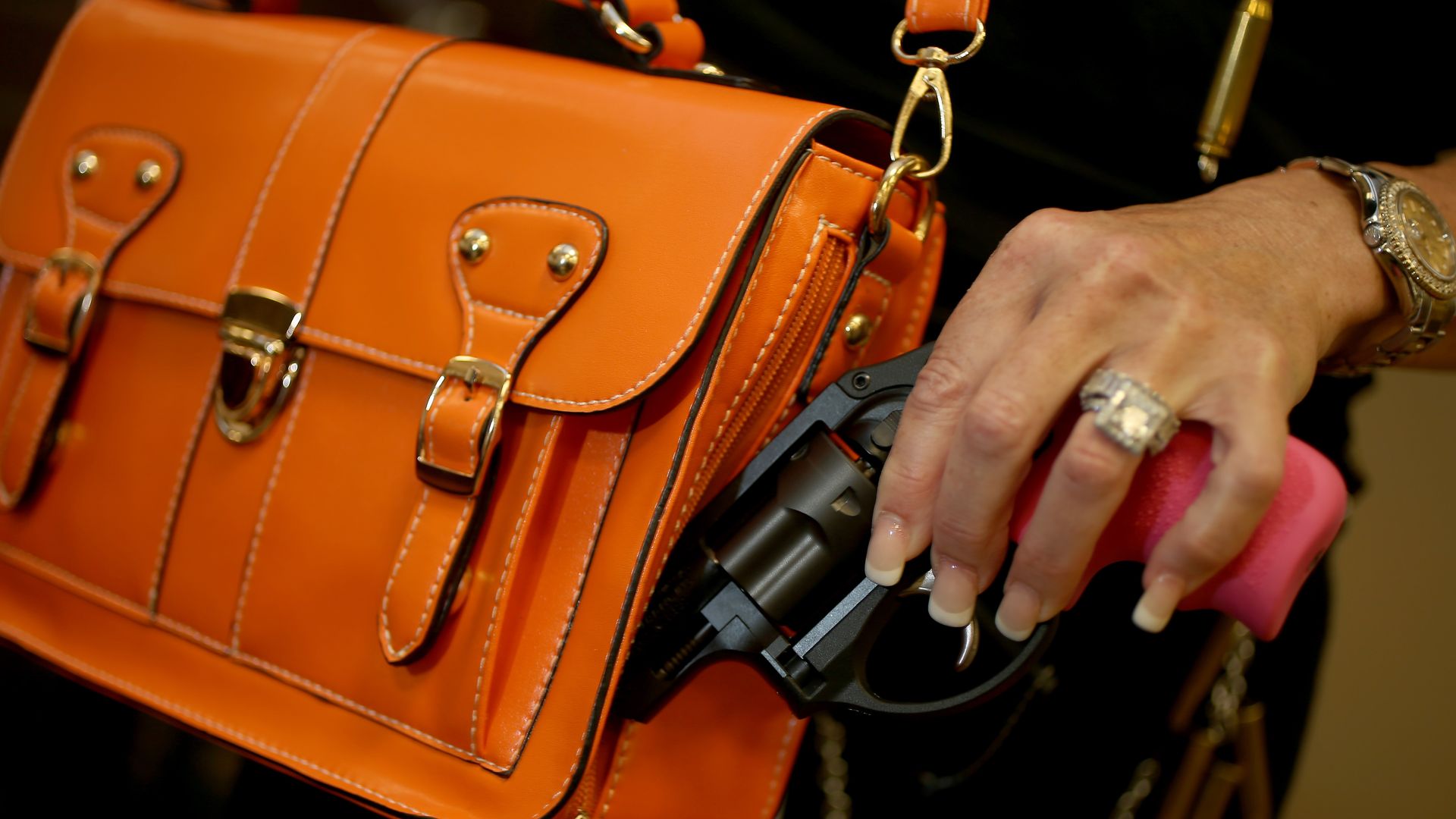 Florida lawmakers have put forth a bill that would allow people to carry concealed weapons without licenses, additional training or background checks, House Speaker Paul Renner (R) announced Monday.
The big picture: About half of the U.S. states currently have some form of a permitless carry law on the books. Florida would become the latest to allow people to carry a gun without a permit if the bill passes.
Details: HB 543, also referred to as the "constitutional carry" bill by its supporters, allows individuals to carry a concealed, legally-licensed weapon or firearm.
Under Florida's current law, residents must undergo firearms training and clear a background check when applying for a concealed weapons permit.
But, but, but: The bill would not change current laws regulating the purchase of a gun.
State of play: The proposal will likely pass in March when the legislative session begins.
What they're saying: "Anybody that is a gun owner and uses guns knows that safety comes first. That's important, but it's not required," Renner said at a Tallahassee press conference. "The permit and all aspects of that permit will go away.
"What we're about here today is a universal right that applies to each and every man or woman regardless of race, gender, creed or background," Renner added.
"Florida led the nation in allowing for concealed carry and that extends today as we remove the government permission slip... to exercise a constitutional right," he said. 
The other side: State Democrats opposed the legislation, saying that it would result in more gun violence.
State Rep. Christine Hunschofsky (D), who was the mayor of Parkland when a former Marjory Stoneman Douglas High School student fatally shot 17 students and faculty in 2018, called the proposal an "untrained carry" bill.
"You are not making our communities, our schools or any places safer with this," she said, per AP.
By the numbers: Florida has the most concealed carry permit holders at 2.57 million, per a report published by the Crime Prevention Research Center.
Go deeper