What happened inside Marjory Stoneman Douglas High School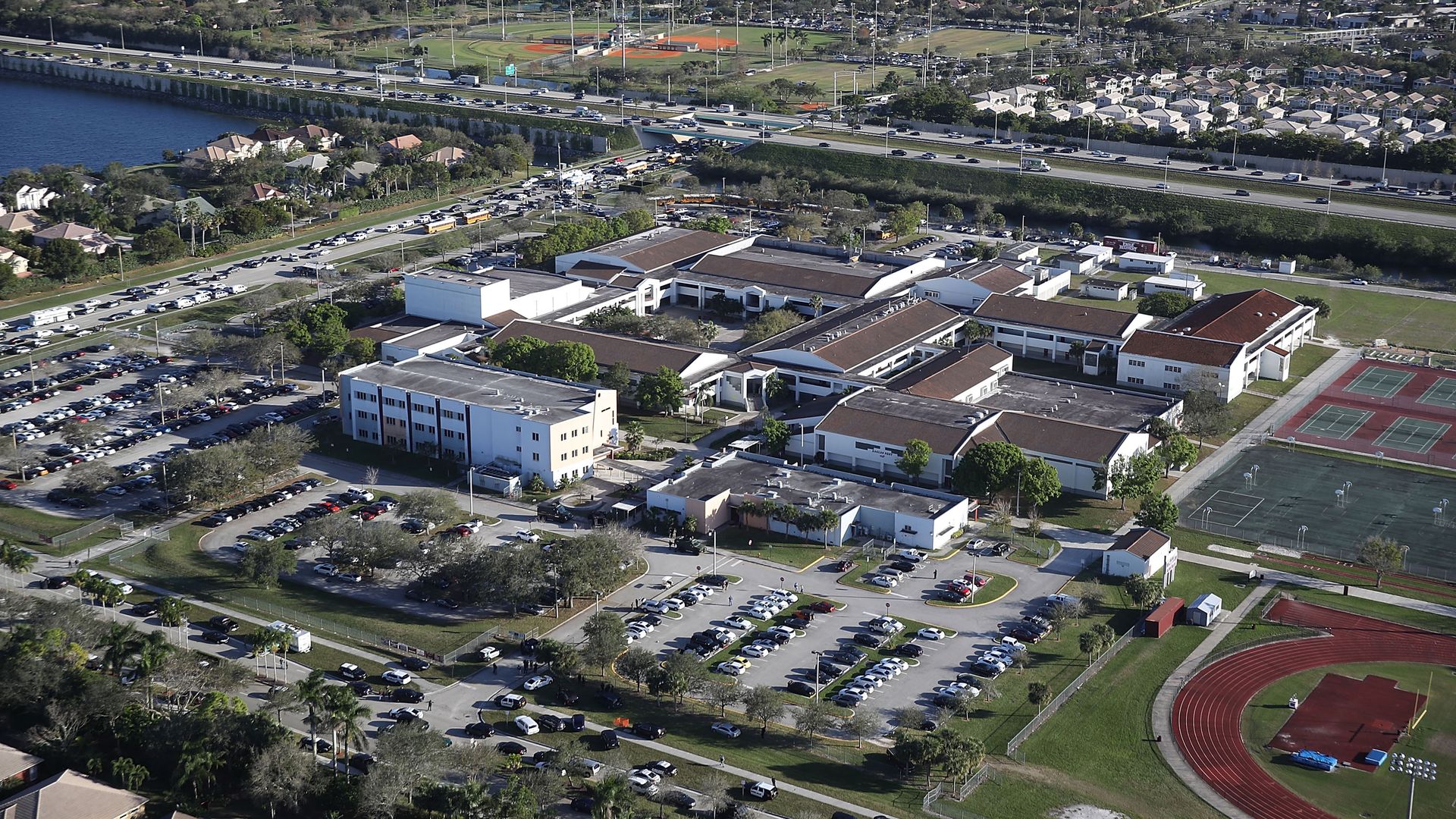 "Just before dismissal at Marjory Stoneman Douglas High School in Parkland, thousands of students puzzled at the sound of an unexpected fire alarm were launched into a panic," the Miami Herald reports.
How it started: "Cruz pulled a fire alarm and then, wearing a gas mask, began tossing smoke bombs and shooting people as they ran through the haze," U.S. Sen. Bill Nelson told reporters.
"Nikolas Cruz, 19, walked the halls of the high school wielding an AR-15 and multiple magazines."
"Cruz ... shot his way onto campus. He gunned down a dozen people inside buildings on the school's sprawling campus, two more on the grounds, and one more on Pine Island Road as he fled. Two more died at the hospital."
"As the gunman walked through the building, he shot into classrooms where students were crouched in corners and hiding in closets," per the N.Y. Times:
"Students were leaving the third floor when they heard gunshots. ... They ran back to their classroom, and their teacher was shot and killed as he tried to lock the door."
Go deeper: How these scenes like this have become the United States' new normal.
Go deeper