TikTok CEO will testify in Congress, as pressure mounts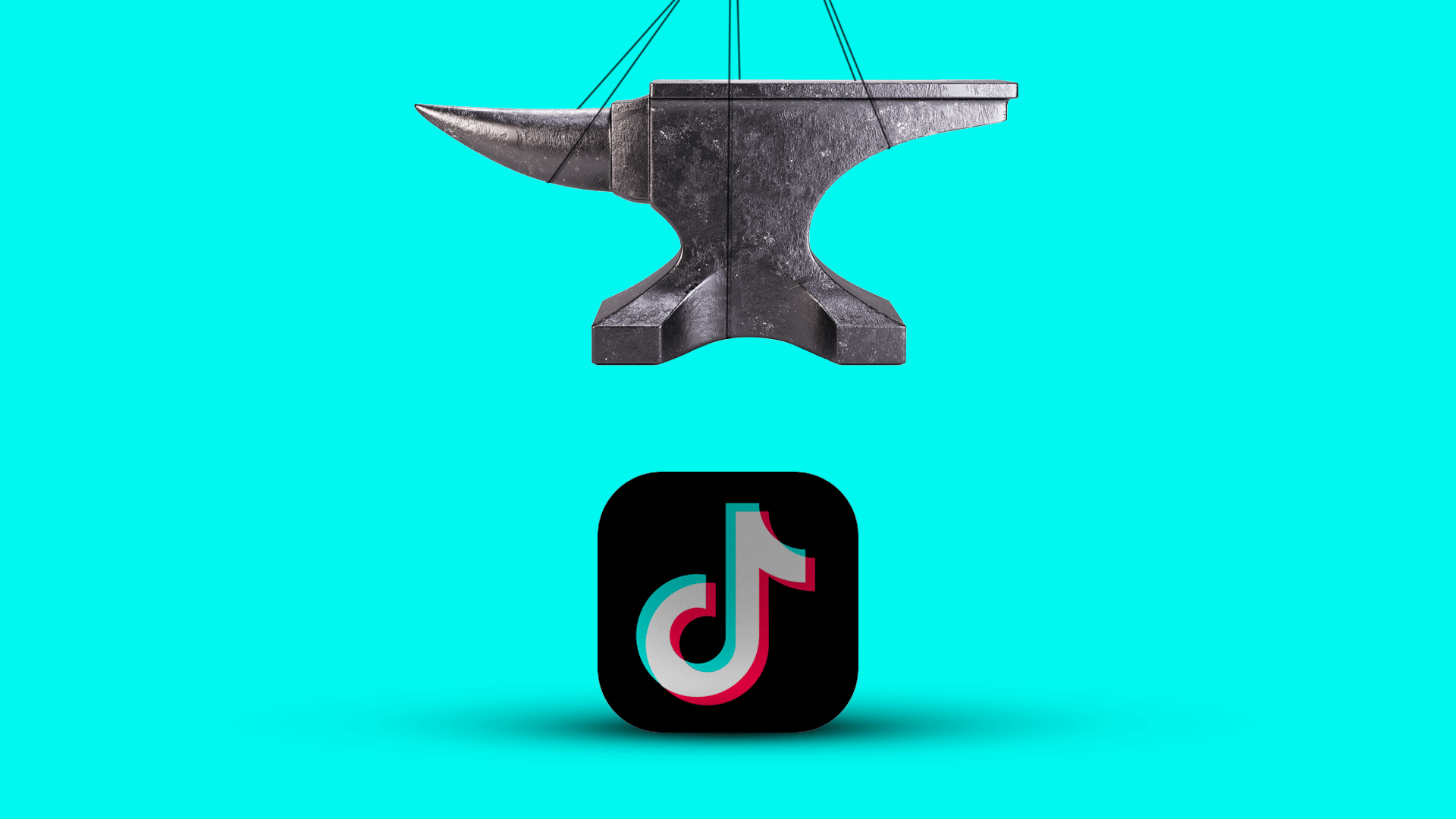 ByteDance, the Chinese maker of TikTok, is the world's most valuable startup. But in an era when tech industry share prices are falling and pink slips are flying, it may also be the world's most beleaguered startup.
Driving the news: TikTok CEO Shou Zi Chew has agreed to testify before the House Energy and Commerce Committee on March 23, his first-ever appearance before a Congressional committee.
Per this morning's committee statement, Chew will be asked about "TikTok's consumer privacy and data security practices, the platforms' impact on kids, and their relationship with the Chinese Communist Party."
The big picture: TikTok, which is ByteDance's crown jewel in the U.S., appears closer to being smashed than at any time since former President Trump tried (and failed) to ban the app in mid-2020.
On Feb. 27, a new law kicks in that bans TikTok from federal government employees' work devices, although enforcement mechanisms remain unclear.
It's also been banned on government-issued devices in more than a dozen states, while several large U.S. universities have barred it from their WiFi networks.
The House Foreign Affairs Committee next month plans to vote on a new bill to ban TikTok in the U.S.
Backstory: It wasn't supposed to be this way. ByteDance seemed to have successfully waited out Trump, winning some court battles along the way, while also forging a tech partnership with Oracle that was designed to satisfy U.S. national security concerns.
That partnership, nicknamed Project Texas, remains on the table, but has proven so unpersuasive that TikTok felt the need to launch a new PR offensive that included a briefing for select journalists and academics.
One takeaway from the briefing, per Lawflare Blog, is that it would cost $1.5 billion to form a superstructure to monitor Project Texas, plus another $1 billion per year in operating costs. For context, ByteDance was wildly unprofitable in 2021, although the revenue-to-cost gap began to shrink in Q1 2022 (it's unknown what TikTok contributes to either income statement line).
The bottom line: Following Trump's opening salvo, ByteDance began working on a carveout plan for TikTok that likely would have culminated in an IPO. Don't be surprised to see such talks eventually resume, given how much there is at stake for the company and its investors.
Go deeper