Schumer wades into debt ceiling debate: "I think we'll win"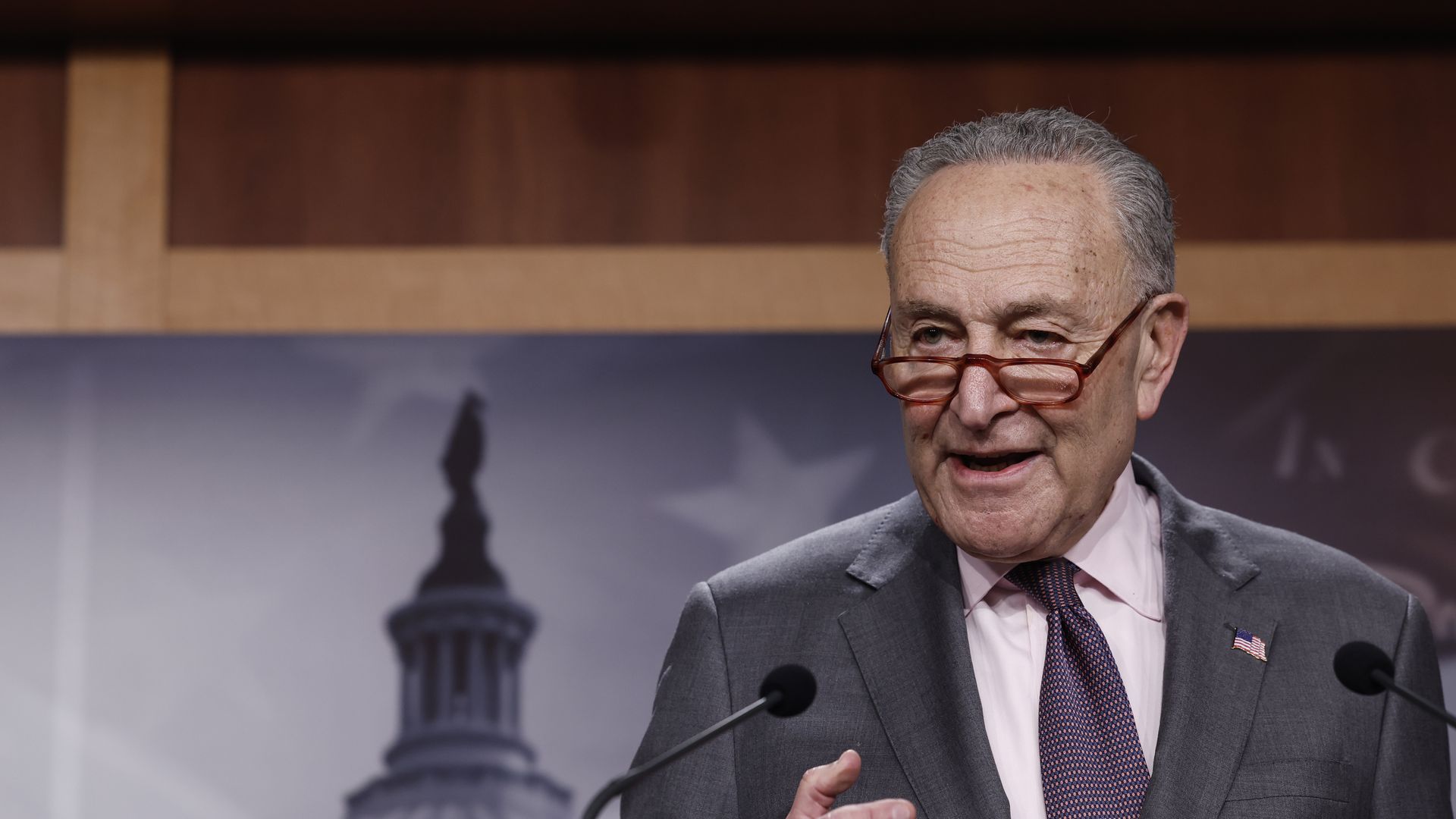 Senate Majority Leader Chuck Schumer (D-N.Y.) is optimistic about his party's prospects in upcoming debt limit negotiations.
Why it matters: House Speaker Kevin McCarthy (R-Calif.) and President Biden are set to meet Wednesday to discuss the debt ceiling — as the threat of the U.S. defaulting on its own bills looms.
Driving the news: "The plan is to get our Republican colleagues in the House to understand they're flirting with disaster and hurting the American people. And to let the American people understand that as well," Schumer said in an interview with Politico.
"And I think we'll win," he said.
State of play: McCarthy said Sunday that he is optimistic that he'll be able to reach an agreement with Biden and "find a reasonable and responsible way that we can lift the debt ceiling but take control of this runaway spending."
The House speaker is looking to make good on promises he made to GOP hardliners during his grueling bid for the speakership. He also said Sunday that cuts to Social Security and Medicare are off the table.
The White House has previously said that it is opposed to making concessions on spending cuts.
Between the lines: Treasury Secretary Janet Yellen told Axios' Hans Nichols that she is "nervous" about the U.S. defaulting on its debt. "It would be devastating. It's a catastrophe," Yellen said.
Go deeper... Debt ceiling fight is just getting started
Go deeper