Scoop: GOP considers copying powerful Dem donor tactic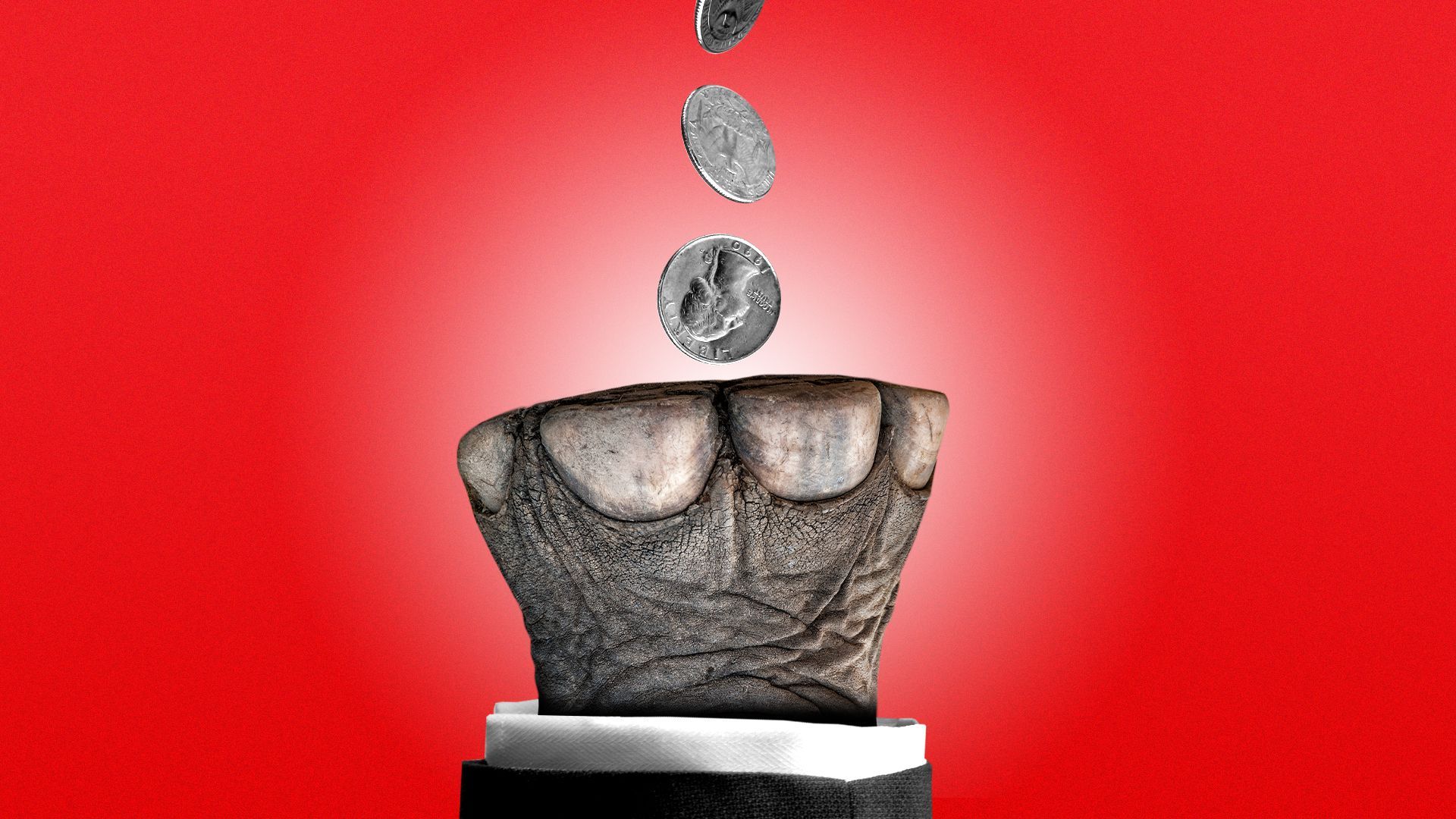 Republican candidates might have to beef up grassroots fundraising operations to qualify for the first 2024 presidential primary debate, Axios has learned.
Driving the news: The Republican National Committee is planning to mimic a Democratic tactic in 2020, requiring a certain number of unique individual donors to get a spot on the debate stage, according to a source familiar with the discussions.
Discussions are ongoing about the precise number of donors to require, though internal talks have floated 40,000 and 50,000 as potential thresholds and the source said the numbers could change prior to an RNC vote in February.
Zoom out: The donor requirement for Democratic presidential candidates — initially 65,000, and rising with each debate — provided a huge boost to the party's grassroots fundraising operation.
It brought in a substantial number of new donors as campaigns poured resources into "prospecting" for financial supporters.
Republicans have been desperately searching for ways to expand their small dollar donor base, and fundraising pros say the debate requirement could be an effective tool.
What they're saying: "This is a smart move by the RNC," Republican digital strategist Eric Wilson told Axios.
"The data shows the new donors our candidates bring into the party will benefit Republicans up and down the ballot cycle over cycle."
Between the lines: Nearly twice as many people donated to Democrats compared to Republicans in the 2020 cycle, according to a report this month from Wilson's group, the Center for Campaign Innovation.
The report partially credited the Democratic debate requirement, saying it "helped drive an increase in volume of donors."
The bottom line: For months, Republicans have warned the party is burning out its grassroots donor pool without building adequate inroads with new contributors, potentially stagnating its financial base.
Former President Trump's grassroots fundraising success is unrivaled on the Republican side, but his unique core of committed supporters means that success is hard to replicate — and could actively handicap 2024 rivals.
Candidates without his robust base of financial supporters risk being dramatically outspent.
Go deeper