Americans pull back on spending, boost savings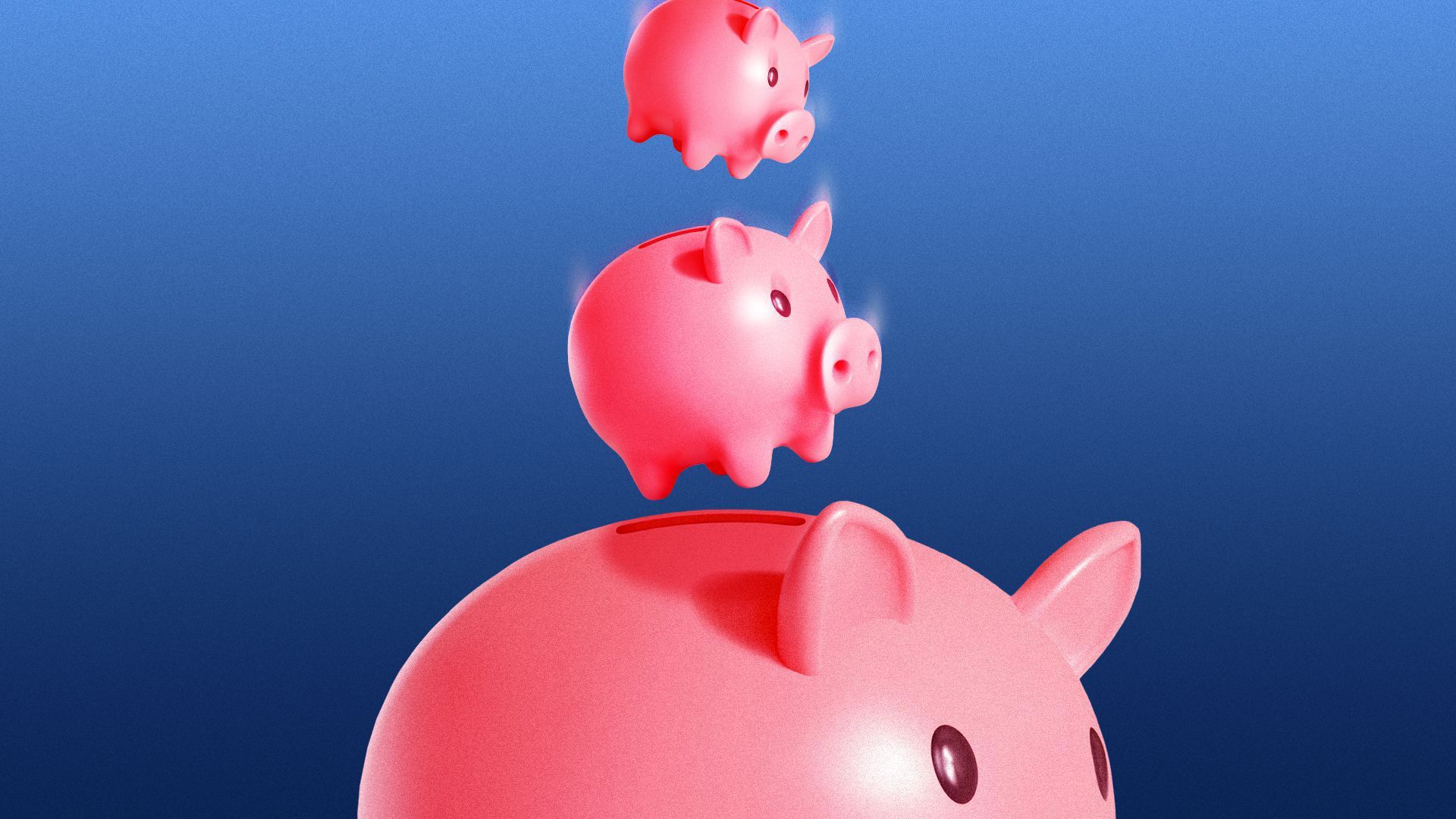 The overall labor market is solid and real incomes are growing. But the consumer — once eager to spend — is now socking away their cash, appearing more hesitant about opening their wallets for various things.
Why it matters: The drop-off in consumer demand bodes well for curbing inflation. But it could also be the beginning of a bigger, more worrisome slowdown that could put the economy in a rut.
By the numbers: Consumer spending fell by 0.2% in December, while November was downwardly revised to -0.1%, echoing other data that showed a sharp slowdown in shopping at the end of the year.
One result of the spending slowdown is an upswing in the personal saving rate, after months of consumers drawing down the massive buffer of savings built up during the pandemic.
In September, that rate fell to a rock-bottom 2.4% — the lowest recorded in over a decade. Since then, it's risen steadily, hitting 3.4% last month.
What they're saying: "Consumers are growing cautious after rapidly drawing down on their savings last year," Lydia Boussour, senior economist at EY-Parthenon, wrote in a note.
The intrigue: What's happening now is a reversal of behavior seen earlier in the year. Then, real incomes were falling (or flat) as inflation raged — an environment in which it would make sense for consumers to pull back.
But that didn't materialize until the final months of the year, even as real disposable income grew at solid 4% rate in the fourth quarter.
"[H]ouseholds have burned through much of their excess savings accumulated during the pandemic and the savings rate has begun to renormalize," Conrad DeQuadros, an economist at Brean Capital, wrote in a note.
The backdrop: As expected, the Fed's preferred gauge of inflation continued to cool last month.
The core Personal Consumption Expenditures index, which excludes food and energy costs, rose at a 2.9% three-month annualized rate — dropping, but still above the Fed's 2% target.
Go deeper