New synthetic opioid complicates public health response to overdoses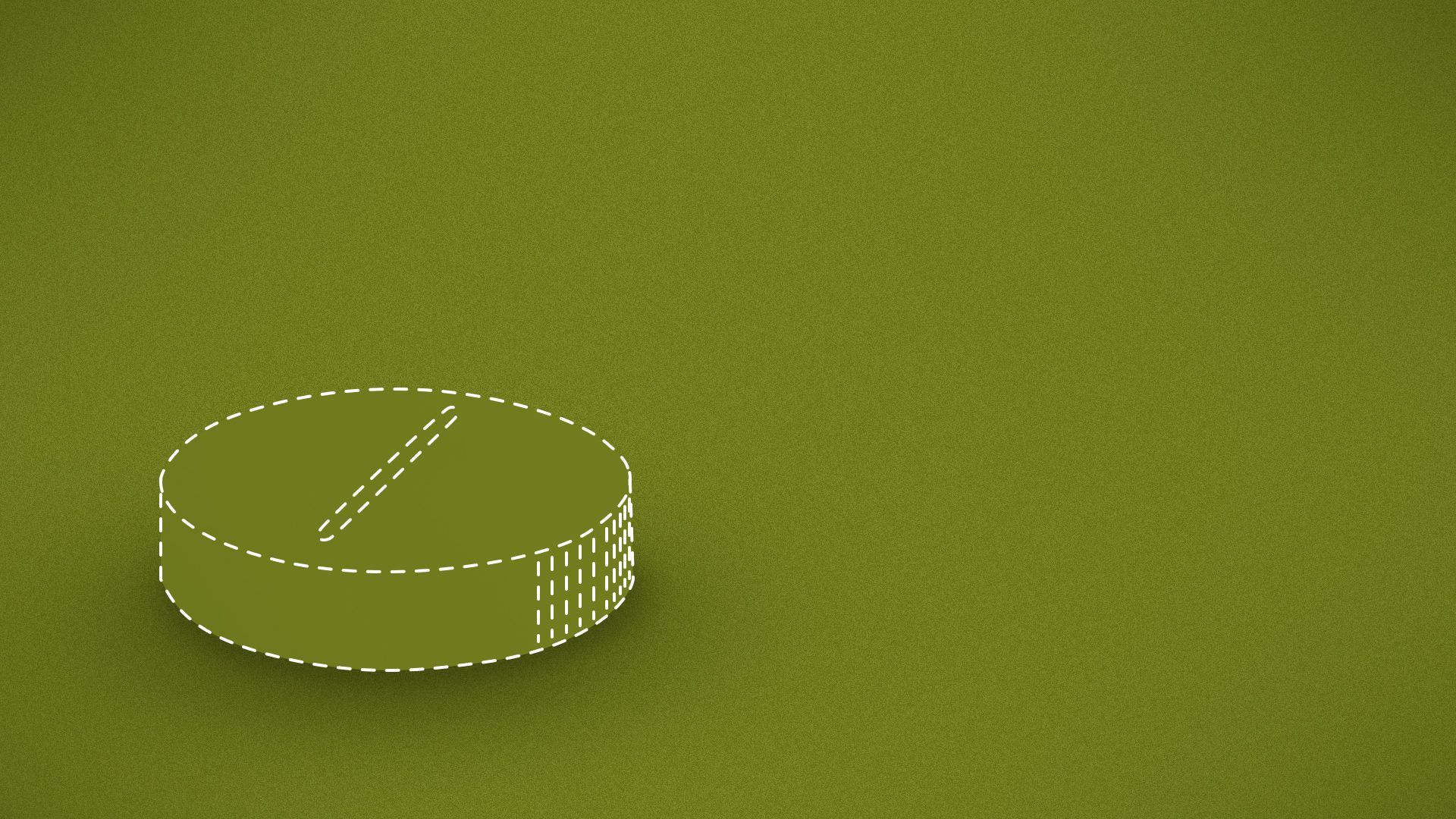 A synthetic opioid up to 40 times more powerful than fentanyl is scrambling the public health response to the addiction crisis in a growing number of U.S. cities.
The big picture: Nitazine comes in powder, pill and liquid form and requires time-consuming lab work to trace. Often laced into substances that users think is fentanyl or heroin, it's potentially lethal or can cause a more severe onset of withdrawal symptoms.
Its arrival comes as law enforcement and public health authorities are grappling with the increased use of "tranq dope" — a mix of animal sedative and fentanyl that's drawn the White House's attention and been found in at least 36 states plus Washington, D.C.
But most hospitals and medical examiners do not regularly test for either substance, and hospital data doesn't distinguish nitazene from cases of fentanyl poisoning.
A Centers for Disease Control review of overdose deaths in Tennessee concluded nitazene-related overdoses could require up to four doses of naloxone, the opioid reversal drug that usually comes two to a pack.
State of play: Philadelphia health officials in December issued a public alert after detecting the opioid in four samples of street drugs. Nitazene has also been found in fake oxycodone tablets in Australia and Scotland in the past month.
The Drug Enforcement Administration flagged the emergence of the drug mixed into heroin or fentanyl in the Washington, D.C. area last June.
By November, the DEA said the continued evolution of synthetic opioids like nitazenes is "a public health concern."
By the numbers: Tennessee saw its nitazene-related overdoses go from 10 to 42 between 2020 and 2021, per the CDC report, which noted the figures are likely an undercount.
A warning from Ohio's attorney general last April called nitazenes "Frankenstein opioids" and reported a nearly seven-fold increase of nitazene cases — 27 to 143 — between the first quarter of 2021 and 2022.
Yes, but: The data available suggests that this class of chemicals "remains very uncommon," said Eric Dawson, the vice president of clinical affairs at Millennium Health, a testing laboratory monitoring prescription and illicit drug use.
Philadelphia hasn't seen widespread use of nitazene analogs yet, said Constance DiAngelo, the city health department's chief medical examiner.
Between the lines: Philadelphia plans to expand the capacity of its medical examiner's office to identify the synthetic opioid, but DiAngelo told Axios that the availability of personnel and specialized instruments needed to detect the substance remains limited.
The fact that health departments don't receive toxicology data from hospital ERs because of privacy restrictions also limits the scope of known information.
They could search for mentions of nitazene using syndromic surveillance, a system where medical facilities share de-identified data, such as self-reported patient complaints, with health departments.
But people are unlikely to mention a drug to their doctor that they were unknowingly consuming.
The bottom line: New, more dangerous drugs could be entering the U.S. supply at a pace labs and clinicians aren't equipped to keep up with, said Steven Passik, Millennium Health's head of clinical data programs.
And due to their potency, "they'd kill a bunch of users before they are even trackable."
HHS awarded more than $1.6 billion to states and tribal communities in September to target the opioid crisis through education, prevention and treatment.
What we're watching: While nitazine is a comparatively new problem, it could add urgency to congressional debates over how to respond to the opioid crisis and fund public health efforts.
Go deeper