FDA panel endorses changing primary COVID vaccines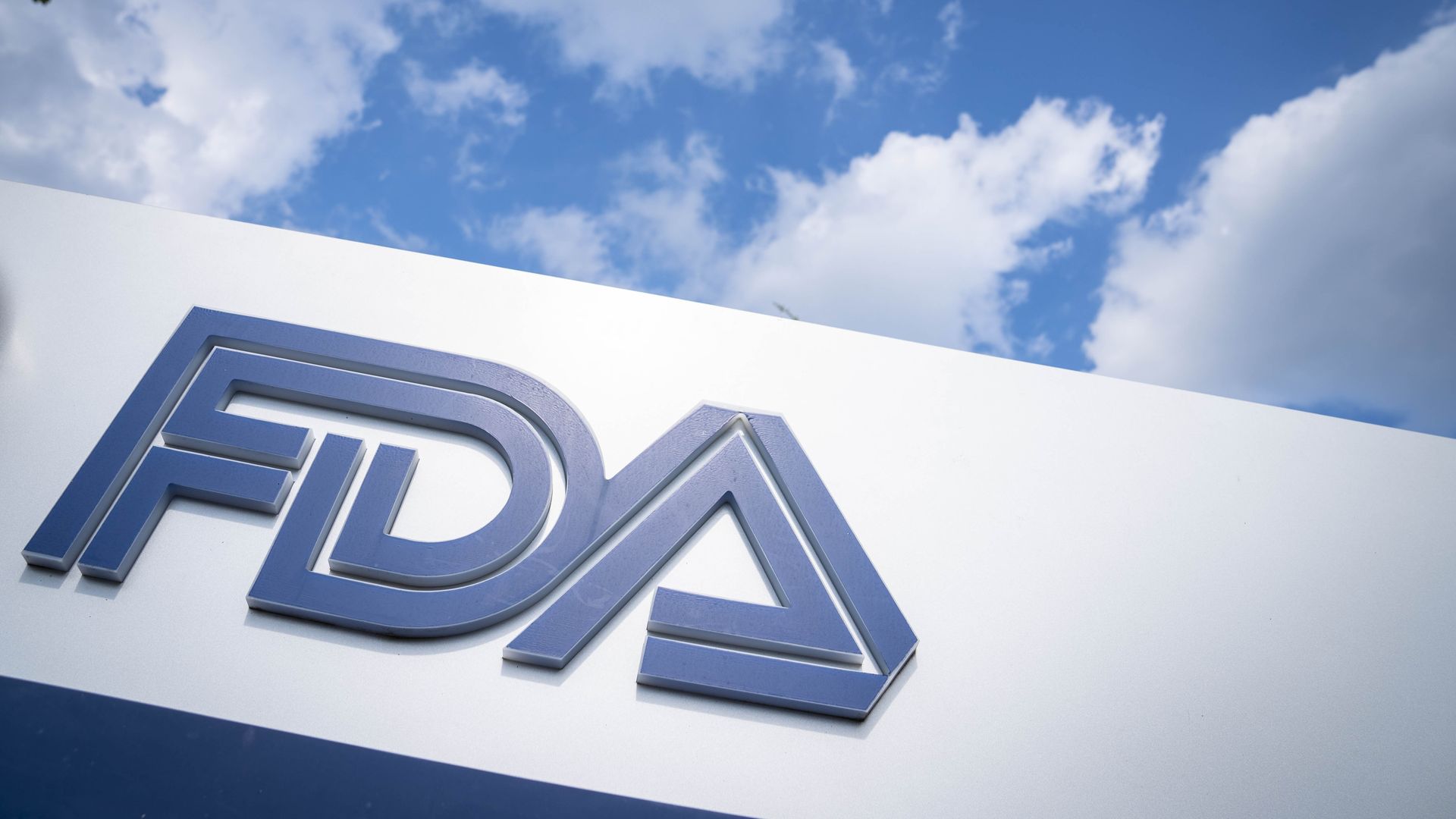 An FDA expert panel on Thursday unanimously recommended that the U.S. overhaul its pandemic vaccine strategy and replace initial doses of original COVID shots with bivalent ones that target specific Omicron subvariants.
The big picture: So far, the U.S. COVID vaccine strategy has been developed and revised on the fly, leading at time to public confusion. With all available vaccines following one single composition, health experts argued that vaccination rates could increase.
The 21-0 vote came during a daylong discussion about how to reboot the nation's vaccine response and modify shots as new variants emerge.
Currently, monovalent vaccines based on the original COVID strain are still available as the primary series for the unvaccinated. People must then receive bivalent shots as boosters.
FDA officials and committee members said during the meeting of the Vaccines and Related Biological Products Advisory Committee, or VRBPAC, that there was a need to simplify vaccine composition, adding that the current differences make it harder for people to decide whether to get vaccinated.
State of play: Panel member Paul Offit argued that the immediate goal with the vaccines should be to prevent people from getting hospitalized and to protect against severe disease, which he said the current bivalent vaccine already successfully does.
Bruce Gellin, a temporary voting member, said that while he believed that composition of the vaccine should be regularly updated, the current bivalent shot composition was appropriate for this year.
The meeting featured presentations from vaccine manufacturers Pfizer, Moderna and Novavax, all of which suggested that the U.S. adopt a model of annual shots similar to seasonal flu and that next-generation vaccines should be updated to fight emerging variants.
While Pfizer and Moderna suggested that bivalent vaccines were more protective, Novavax argued that bivalent and monovalent shots "perform comparably."
Of note: The choice to have all circulating vaccines be bivalent might be particularly challenging to Novavax, considering the company has not yet produced a bivalent shot.
What they're saying: "We look forward to working with regulators on developing and implementing a streamlined plan for future vaccine updates as we aim to provide boosters that best match circulating strains," Pfizer said in a statement.
What else happened: The FDA had requested that the panel consider a future immunization schedule and proposed a yearly one-dose schedule for the general population and another for "high risk" individuals that would called for at least two doses a year.
But the panel did not make a specific recommendation after members said they needed additional data on different population groups and dosage amounts to determine who needs one dose and who needs two.
The experts also discussed future vaccine composition, specifically looking at whether vaccines should be periodically updated to adapt to an evolving coronavirus and follow a fall vaccination program.
One member, Steven Pergam, questioned if the original COVID strain should be included in future vaccines as they are updated and suggested further discussions are needed.
The panel overall agreed that the vaccine should be regularly updated, but they would need more data to decide whether that should be on an annual basis. In the meantime, regulatory and public health agencies should continue evaluating the different variants that emerge.
Zoom out: Gellin at one point asked Pfizer during its presentation whether it believed that a U.S. vaccine strategy would dictate what shots become available worldwide.
Bill Falstich, Pfizer's vice president for global supply chain, said that wouldn't be the case, noting that in 2022, U.S. bivalent vaccines targeted the BA.4 and BA.5 variants while bivalent shots abroad targeted BA.1. "[W]e can be flexible like that again if we needed to," he said.
What we're watching: John Beigel, associate director of clinical research for the NIH's division of microbiology and infectious diseases said now that COVID vaccines successfully protect against serious illness, researchers must better understand how to protect against infection and prevent transmission to create "the most promising vaccine candidates."
The FDA still has to decide whether to follow VRBPAC's recommendations.
Go deeper