Mikaela Shiffrin breaks record for World Cup wins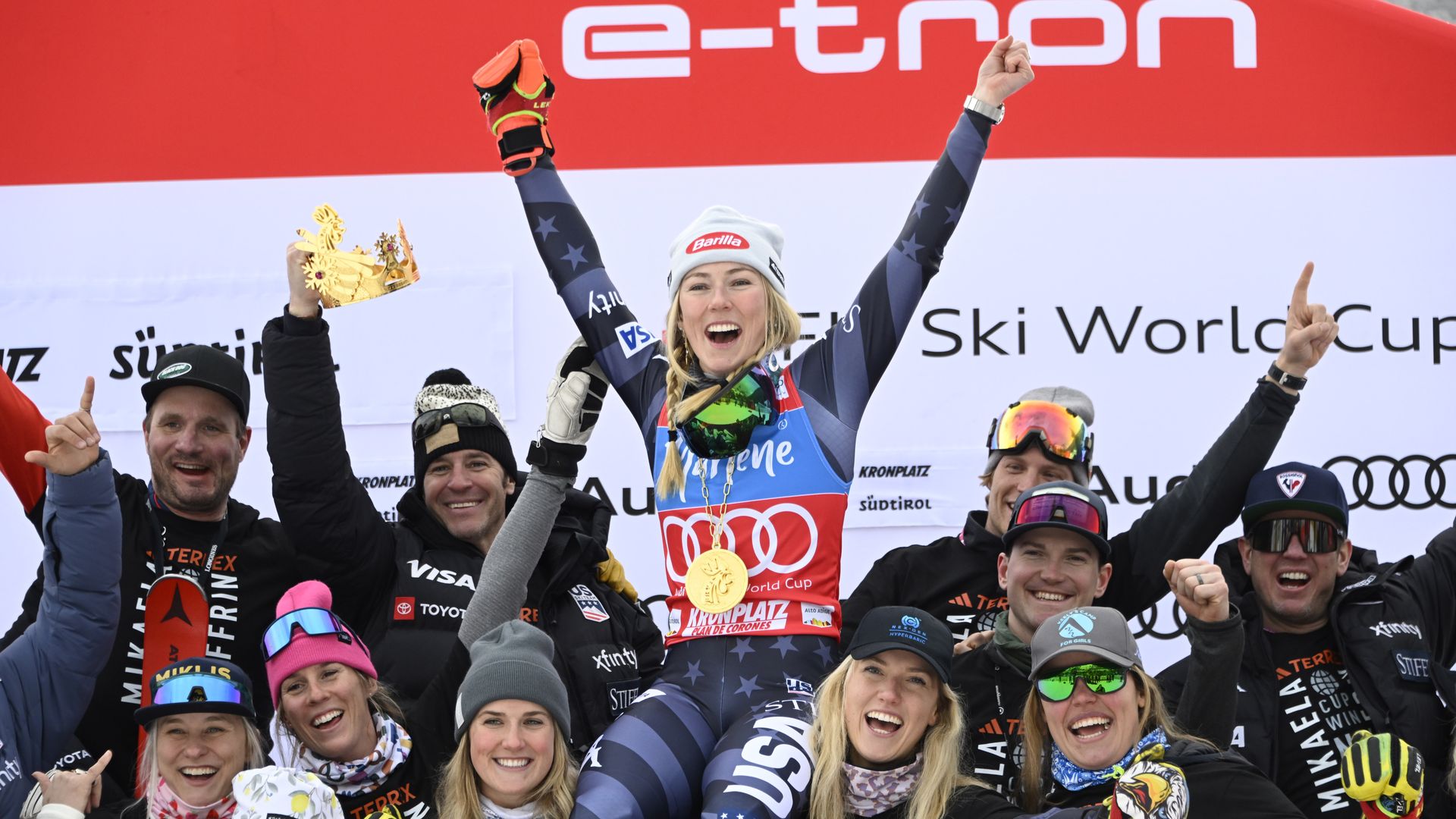 Mikaela Shiffrin on Tuesday won the giant slalom in Italy for her 83rd career World Cup victory, passing Lindsey Vonn for the most wins all-time by a woman.
The top 10: Shiffrin and Vonn have a massive lead over the rest of the field, and they're the only Americans in the top 25.
Shiffrin: 83 wins (2012-present)
Vonn: 82 (2001-19)
Annemarie Moser-Pröll: 62 (1969-80)
Vreni Schneider: 55 (1984-95)
Renate Götschl: 46 (1993-2009)
Anja Pärson: 42 (1998-2012)
Marlies Schild: 37 (2001-14)
Katja Seizinger: 36 (1989-98)
Lara Gut-Behrami: 36 (2008-present)
Hanni Wenzel: 33 (1972-84)
What to watch: Shiffrin, 27, could break the all-time record (man or woman) of 86 wins held by Sweden's Ingemar Stenmark before the current season ends in March.
"Shiffrin is such a great skier with a fantastic technique and really deserves to break my record," Stenmark told the Wall Street Journal after Shiffrin tied Vonn earlier this month.
He then added a (perhaps not-so bold) prediction: "She will be the first to reach 100 World Cup victories."
Watch: The record-breaking run
Go deeper