Updated Jan 23, 2023 -

World
Former top FBI official charged with violating sanctions on Russian oligarch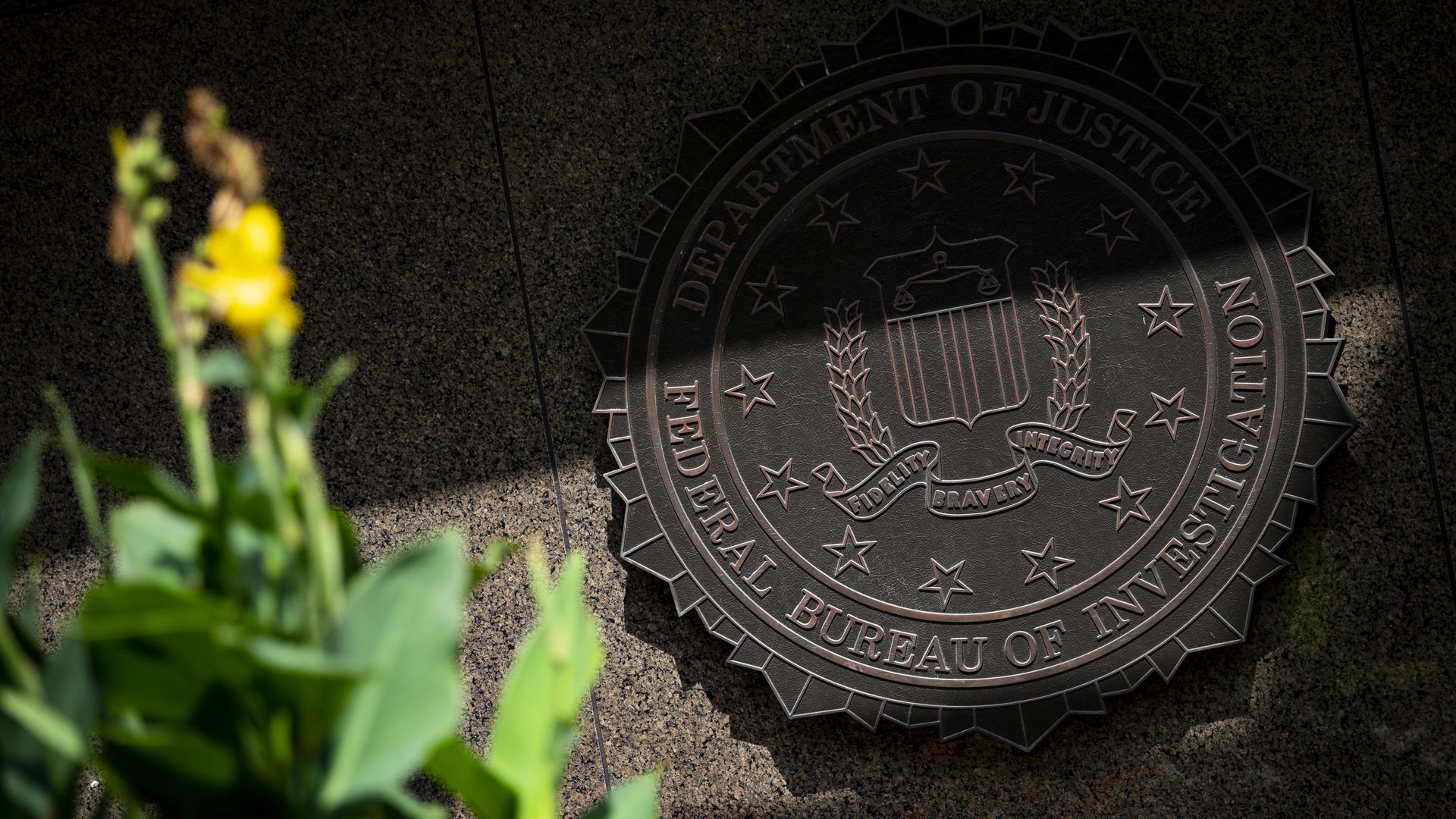 A former FBI special agent in charge of counterintelligence at the bureau's New York Field Office was charged and arrested over allegedly violating U.S. sanctions on a Russian oligarch, the Department of Justice announced Monday.
The big picture: The Justice Department alleged Charles McGonigal, who retired from the FBI in 2018, conspired with another defendant to provide services to Russian billionaire Oleg Deripaska in violation of U.S. sanctions imposed on the oligarch in 2018.
McGonigal and the second defendant, Sergey Shestakov, a former Soviet and Russian diplomat who later interpreted Russian for U.S. courts and government offices, were charged with a total of five counts, including conspiring to violate and evade U.S. sanctions, conspiring to commit money laundering and committing money laundering.
The department said they were both arrested on Saturday and would go before a federal judge in a Manhattan court on Monday.
What they're saying: "They both previously worked with Deripaska to attempt to have his sanctions removed, and, as public servants, they should have known better," Damian Williams, U.S. attorney for the Southern District of New York, said in a statement.
"Russian oligarchs like Oleg Deripaska perform global malign influence on behalf of the Kremlin and are associated with acts of bribery, extortion, and violence," Michael Driscoll, assistant director in charge of the New York Field Office, said in a separate statement.
"After sanctions are imposed, they must be enforced equally against all U.S. citizens in order to be successful. There are no exceptions for anyone, including a former FBI official like Mr. McGonigal," Driscoll's statement continued.
The big picture: The Justice Department alleged that McGonigal and Shestakov in 2021 agreed to investigate one of Deripaska's rival Russian oligarchs in exchange for concealed payments from Deripaska.
The investigation was negotiated and agreed through electronic communications with an agent working on behalf of Deripaska, and the party used shell companies and a forged signature to create a contract that outlined the services and to receive the payments from Deripaska.
The department said both McGonigal and Shestakov were aware their actions violated U.S. sanctions because they had previously attempted to have the sanctions against Deripaska lifted.
Shestakov was also charged with making false statements in a recorded interview with FBI agents about his and McGonigal's relationship with Deripaska's agent, which carries a maximum sentence of five years in prison.
Worth noting: Deripaska was among the dozens of people connected to Russian President Vladimir Putin who received sanctions in 2018 for meddling in the U.S. elections.
Go deeper: Russian oligarch Oleg Deripaska charged with violating sanctions
Go deeper