Treasury slaps sanctions on Russian oligarchs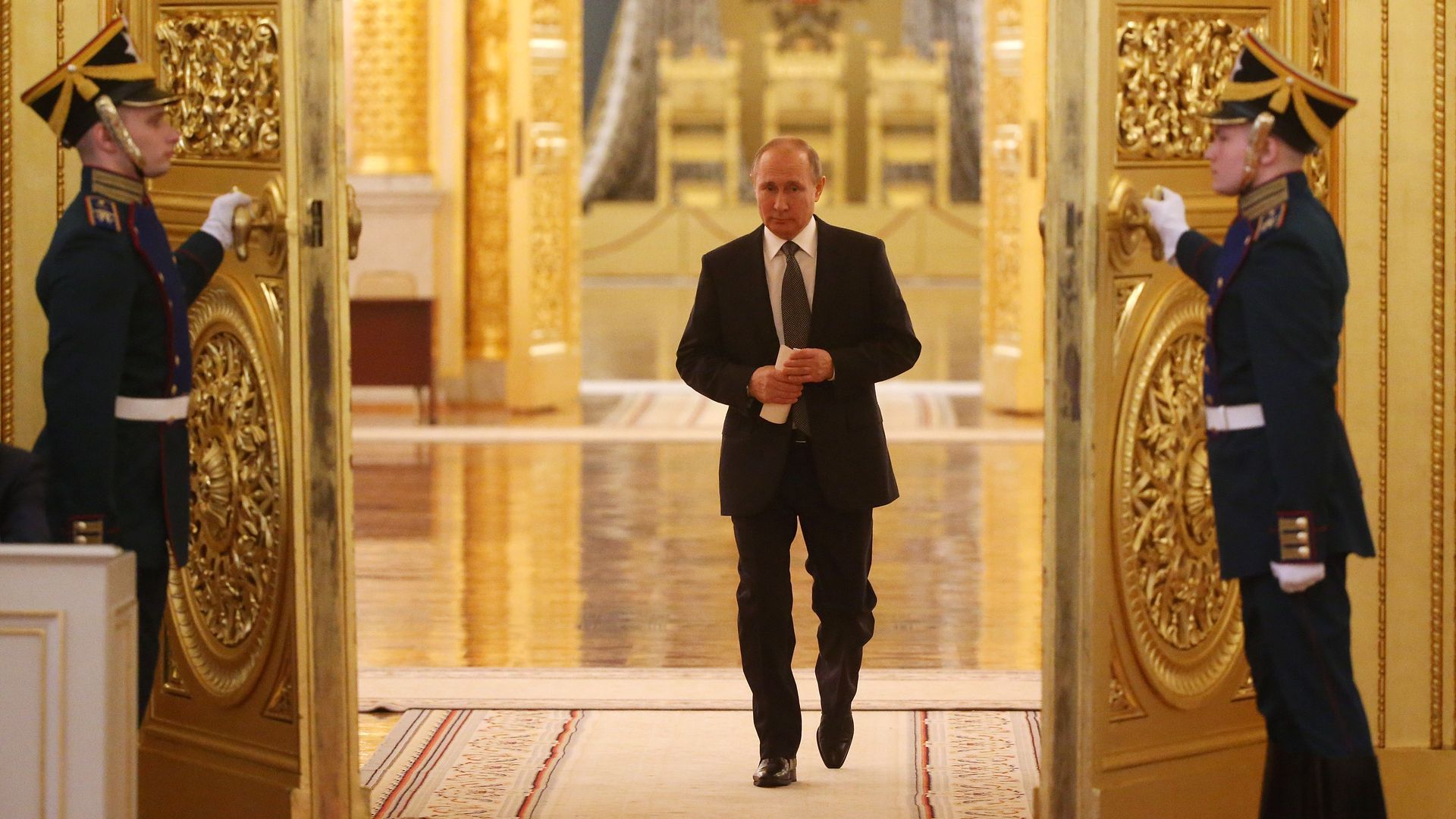 The U.S. Treasury Department is sanctioning 7 Russian oligarchs and 12 companies the oligarchs own or control for their "ongoing and increasingly brazen malign" activity, a senior administration official told reporters Friday.
Why it matters: The move targets Russian President Vladimir Putin's inner circle, including his son-in-law, and represents the toughest sanctions against Russia since Trump took office. One senior administration official said the goal is to show that "the elite are not immune for accountability for the actions of the Russian government." It comes as tensions between Russia and the West are rising — fast.
Reality check: There are concerns the Trump administration dragged its feet on targeting Putin's inner circle, giving them time to restructure their U.S. holdings.
The sanctions come in response to ongoing malicious cyber activities, attempts to subvert Western democracies, Russia's invasion of Crimea and violence in Ukraine, as well as its assistance to the Syrian regime in bombing its civilians, the administration official said.
In addition to the oligarchs and their businesses, the U.S. is also sanctioning 17 Russian government officials; several energy companies, a state-owned weapons trading company with longstanding ties to the Syrian government, and its subsidiary, a Russian bank.
The effect: Those sanctioned will have their U.S. assets frozen, and U.S. individuals will be barred from dealing with them. Americans who knowingly try to help those being listed could also face sanctions.
One familiar name: Oleg Deripaska is targeted in these sanctions. Trump's former campaign chairman, Paul Manafort started working for Deripaska in 2006. Manafort reportedly sent an email to Deripaska asking if he wanted private briefings on the campaign.
Timing: Last month the U.S. announced sanctions against Russian cyber actors for meddling in the U.S. election.
Go deeper: Meet Putin's oligarchs.
Go deeper