"Digital nomad" visas pave the way for moving abroad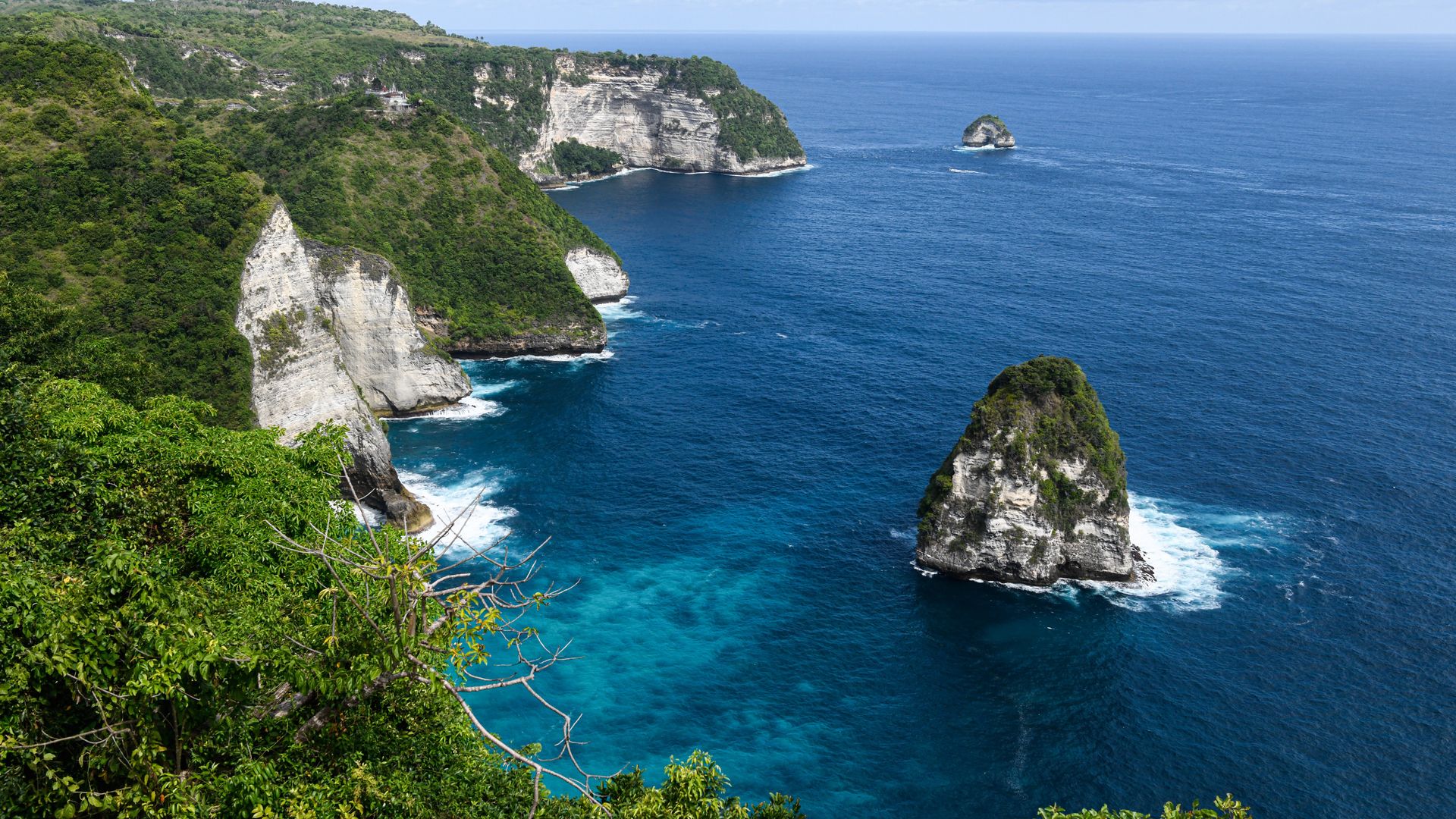 As the shift to remote work becomes permanent for more people, countries around the world have introduced visas to attract foreign — and often rich — remote workers.
Driving the news: Last month, Indonesia launched its "second home visa" that allows wealthy travelers to stay and work in the country for up to 10 years, the Jakarta Post reported.
Applicants for the visa will have to show proof that they have roughly a spare $130,000 that can be deposited into an Indonesian bank account and sit untouched for the duration of their stay. Alternatively, a person can get a visa by buying a property in Indonesia of equivalent value.
State of play: As of June, more than 25 countries and territories have "digital nomad" visa programs that allow workers from other countries to live and work for a period of months or years, according to a report published in 2022 by the Migration Policy Institute.
Countries that offer digital nomad visas stand to benefit by attracting skilled workers who help boost the economy, per the report.
The big picture: The number of people working remotely tripled during the COVID-19 pandemic, and businesses have struggled to force employees back into offices. Those who can work from home are often wealthier — with incomes of $150,000 or more — and are attractive targets for countries looking to boost their economies.
For those without a spare $130,000 but want to work from the beaches of Bali, another Indonesian visa allows digital nomads to work in the country for six months. Tourism Minster Sandiaga Uno said the move would "have an impact on economic revival," Reuters reported.
For years, Portugal has long attracted foreigners through various visa schemes, but on Oct. 30 it launched a new digital nomad visa that allows remote workers employed at foreign companies to stay in Portugal for up to a year, as long as they earn at least 2,820 euros (nearly $3,000) per month, CNN reported.
This month, Spain is expected to launch its new digital nomad visa, allowing remote workers who earn over $2,000 per month to live in the country for up to five years while paying reduced income tax, per CNBC.
But, but, but: Many countries' immigration systems "are poorly equipped to deal with remote work arrangements" and will require adaptation down the line, the Migration Policy Institute's report warned.
In particular, digital nomads should be aware of challenges such as the risk of double taxation, variability in worker protections different countries offer, and the portability of Social Security benefits across different jurisdictions, the report stated.
The arrival of digital nomads can also impact the local economy. In Mexico City, the arrival of large numbers of remote workers during the pandemic has meant an increase in housing costs and at times the displacement of locals, the New York Times reported.
Go deeper